What Is the Spatz 10-step System?: The Breastfeeding Method for New Mothers With Sick Babies
Breastfeeding experts have created a 10-step program to help women whose infants are born critically ill to pick up the practice.
When babies are born critically ill they are often rushed to intensive care or to surgery. While this treatment can be lifesaving, it can prevent mothers from breastfeeding their children.
Breastfeeding a child as soon as possible is beneficial for mothers and babies for a variety of reasons, as highlighted on Monday in a World Health Organization report released to coincide with World Breastfeeding Week 2018. Not only does it help a mother produce breast milk, but also gives a baby its colostrum. This first feeding of milk is packed with antibodies and nutrients that bolster the immune system.
Having skin-to-skin contact between mother and baby as soon as possible is an important way for the pair to bond, with breastfeeding among the ways this can be achieved.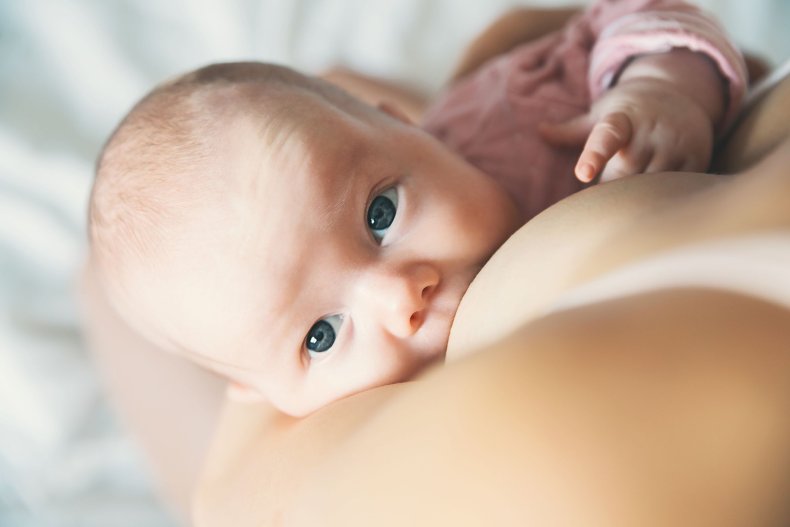 But mothers of critically ill newborns may not be given the correct support to kick-start this process, according to research published in the Journal of Perinatal and Neonatal Nursing.
In it, Dr. Diane Spatz, nurse researcher and director of the lactation program at Children's Hospital of Philadelphia (CHOP), presents her 10-step program for mothers separated from their newborns.
The advice includes making sure women are informed about breast milk; starting and maintaining milk supply; how to feed; and launching skin-to-skin. Raising awareness about non-nutritive sucking, where the baby latches on but does not drink fluids, was also highlighted in the paper. Learning the technique of helping a baby latch on to the breast and measuring how much the infant has consumed is important, too.
The method has been used for more than a decade at neonatal intensive care units across the country and around the world, including at CHOP.
Read more: Tens of millions of babies at higher risk of death because they are not breastfed soon enough after birth
Spatz compiled the advice by using her own experience and consulting existing research by the National Institutes of Health into breastfeeding.
"Because nurses are the largest health profession globally and in the U.S., nurses should play a critical role in providing evidence-based lactation care and support," said Spatz in a statement.
However, parenting charities also stress women who cannot or choose not to breastfeed should not be made to feel guilty.
Val Willcox, antenatal teacher and spokesperson for the parenting charity NCT, told Newsweek recently: "New mothers need practical help and support to feed their babies the way they want to, whether breastfeeding, formula feeding or a combination of both."