What Is a Speaking Indictment? Mueller Deploys Key Tool in Russia Investigation
Special counsel Robert Mueller appears to be deploying an uncommon legal tool to shine a light on information around Russian interference in the 2016 presidential election.
As The Hill's Morgan Chalfant has pointed out, Mueller appears to have used "speaking indictments," or indictments that provide more details on a case than are required by law, in his handling of the investigation.
Under federal law, an indictment is simply required to be a "plain, concise and definite written statement of the essential facts constituting the offense charged."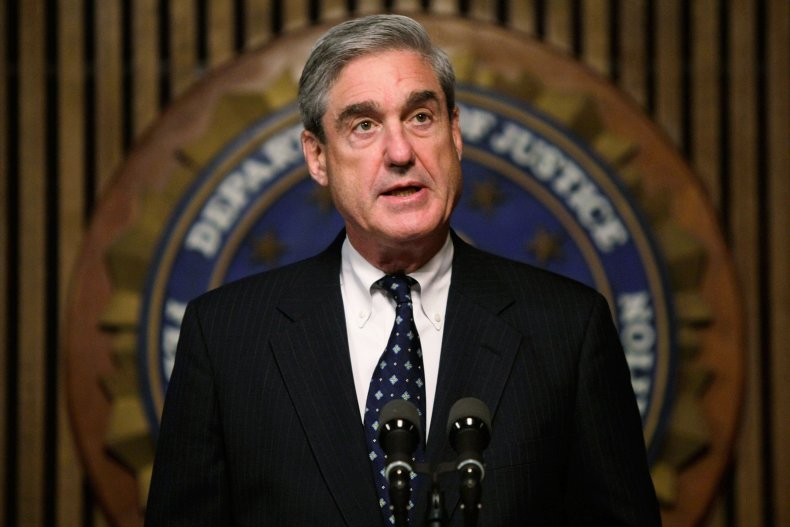 However, Mueller's indictments appear to go far beyond the requirements, with the special counsel providing detailed accounts that paint a fuller picture of the stories surrounding accusations.
Jack Sharman, who served as a former special counsel to Congress during the Whitewater investigation, told Newsweek that speaking indictments—which he describes as "a charging document that goes beyond the bare minimum required for an indictment and adds additional facts" and "a more detailed exposition of the government's legal theory"—are often deployed to "tell a story."
A recent 29-page document outlining charges against a dozen Russian intelligence officers in connection with the hacking of the Democratic National Committee as part of Mueller's ongoing investigation into Russian meddling could provide one such example.
Rather than simply sharing the facts, the document, signed by Mueller, describes the charges against the 12 defendants at great length, in addition to giving the biographies of each defendant and detailing the "manner and means" of their alleged "conspiracy to commit an offense against the United States."
Telling a Story
Sharman, who works as a defense lawyer, said there were several reasons why a prosecutor might "want to have a more copious and detailed indictment."
One reason, he said, would be that a prosecutor "knows they may not be able to ever do anything about it and they just want to get the story out from his or her point of view."
Sharman said that in the case of Mueller's indictment concerning Russian intelligence officers, the "chances of any of those people ever showing up in a U.S. courtroom is pretty low."
"But if you're on the prosecution team and you believe you have credible evidence, you might go ahead and lay all of that out there because you know that it's your only chance to tell the story. You're never going to get to tell it in a courtroom," he said.
Another reason might be that "a story is a bit complicated and cannot be understood without greater detail," which Sharman said was "not uncommon in white collar and business crime cases."
"Another," he said, is that the prosecution "may want to send a bit of a message."
"Not only to the defendant, who is obviously getting a message because he or she has been charged with a crime, but also to potential targets of the investigation, who would pick it up or their lawyers will pick it up, and say, 'Well, they seem to know a heck of a lot, so maybe I should revise my position or try to work out some sort of deal,' " Sharman said.
Too Much Information?
Ronald H. Levine, a white-collar defense attorney, has criticized the use of speaking indictments by the government saying that "by design, the government's speaking indictments advocate a story—one usually reserved for opening and closing jury arguments, but now intended for the news media, the jury pool and the trial jury."
He said that by going "well beyond the 'notice' principle and drafting thick indictments laying out in conclusory language the regulatory schema surrounding the challenged conduct," the "deployment of speaking indictments" can spark "inflammatory media coverage and [provide] a second government closing argument in the jury deliberation room."
Indeed, when the election hacking indictment was released, it was immediately seized upon by news media outlets, including one part that accused co-conspirators of attempting to obtain email accounts linked to former presidential candidate Hillary Clinton's personal office as well as her election campaign on July 27, 2016.
While the indictment did not mention it, the July date was the same one that then-candidate Trump suggested Russia should "find" Clinton's missing emails at a news conference in Florida.
Despite the transparency that such indictments provide, U.S. Court of Appeals for the District of Columbia Circuit Judge A. Raymond Randolph, speaking from the view of a defense attorney, said he believed the use of such documents should be "re-examined" by Department of Justice policymakers.
Quoting a 1992 opinion from Randolph, Levine wrote: "Despite the all too common use of 'speaking' indictments, the function of a federal indictment is to state concisely the essential facts constituting the offense, not how the government plans to go about proving them."
Sharman said that while he did not think the Department of Justice should be restricted in its use of speaking indictments, they are "very unfair" for defense teams "because in a civil case, we have a complaint and then an answer and things are more balanced."
"In a criminal investigation, things are really quite one-sided until you get to trial, so the government has the ability to spin out this story in whatever form it wishes the narrative to take and the defense does not really have a platform or tool to counteract it," he said.