What Is StandUpForUkraine? Its Key Aims and How To Get Involved
The European Commission, the Canadian government and advocacy organization Global Citizen have joined forces to launch a global campaign aimed at raising funds for humanitarian aid for the people of Ukraine.
"Dear President Zelensky, you asked for the international community to join in support for the people of Ukraine—we heard you," wrote European Commission President Ursula von der Leyen on Twitter on Wednesday.
"Today we launch #StandUpForUkraine."
In a video shared by von der Leyen, Ukrainian President Volodymyr Zelensky appeals to "free, sincere, open, kind people" to "support Ukraine, to support Ukrainians with the Stand Up For Ukraine motto."
The money donated through the initiative, Zelensky said, will help Ukrainian refugees "eventually get back home," and "prevent others from becoming refugees."
Zelensky then invited everyone, "musicians, actors, athletes, businessmen, politicians" to join the movement.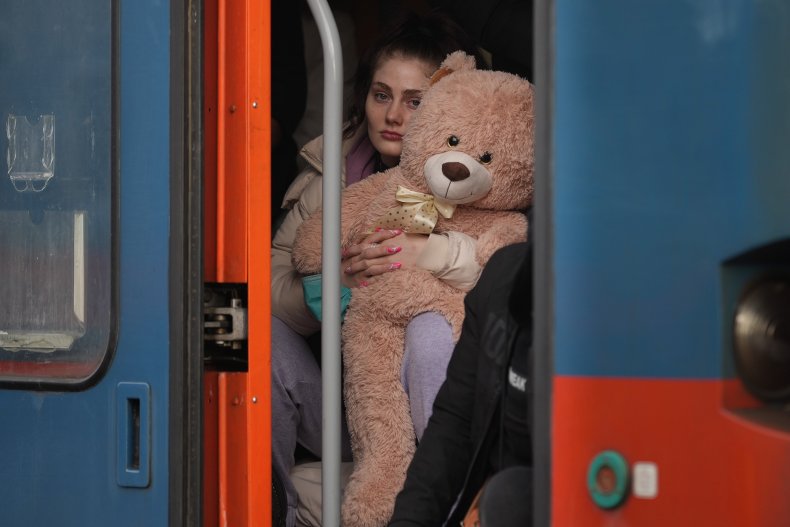 Several artists have already joined the campaign, including Bono, Madonna, Elton John, Miley Cyrus, Adam Lambert, Céline Dion and Alanis Morissette.
"More will be joining," reads a statement from the EU Commission.
The two-day campaign will start with a global social media rally on April 8 and will be followed by a pledging event on April 9 in Warsaw, Poland, which will be hosted by von der Leyen and Canadian Prime Minister Justin Trudeau, with the participation of Polish President Andrzej Duda.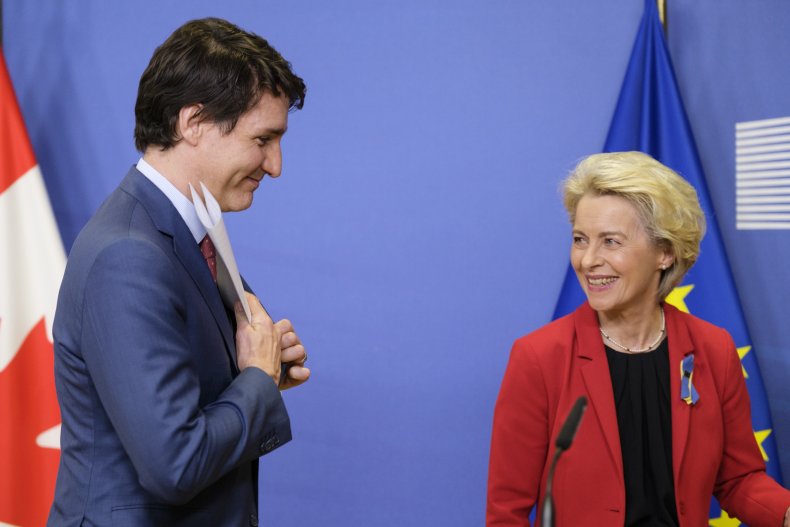 Poland was chosen for the role the country is playing in welcoming people fleeing from Ukraine, von der Leyen said.
Some 2.5 million people who have fled Ukraine have found shelter across the border and into Poland since the beginning of the war.
"We are raising much needed funding and aid for the internally displaced and refugees," von der Leyen said in another tweet. "From vaccines and medication to tents, the millions of people who are fleeing Putin's bombs need and deserve all our support."
More than 6.5 million are estimated to be displaced internally in Ukraine, while over 3.5 million people have left Ukraine and fled into neighboring countries. Nearly 2 million among these refugees are women and children, Global Citizen reports.
"Since the conflict began, nearly every second, one child from Ukraine becomes a refugee," reads a statement from the organization about the #StandUpForUkraine campaign.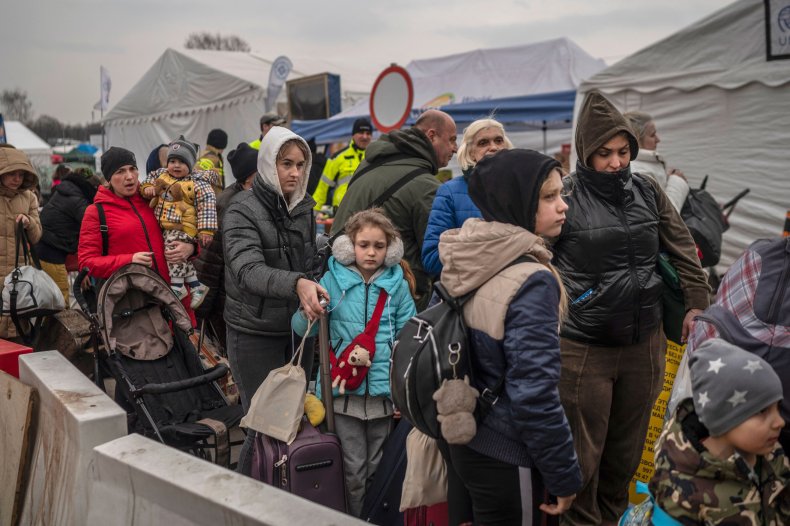 "I appeal to Ukraine's friends all around the world to join campaign #StandUpForUkraine and support online event 'Social Media Rally' on April 9," wrote Zelensky on Twitter following von der Leyen's announcement.
"Your help will contribute to our joint victory," he said, expressing gratitude towards von der Leyen, Trudeau and Global Citizen.
The campaign is aiming to raise "billions of dollars, not just millions," says the event's page.
How Can You Take Part?
If you want to contribute to #StandUpForUkraine, the campaign's official page already has an option to donate available. Donations start from €5 ($5.57).
All the money collected will go to provide shelter, food, clean water, health care, education, and more to people displaced by the Russian invasion of Ukraine.
If you feel that making a financial donation is beyond your possibilities at this time, there are other ways you can help. Global Citizen suggest signing petitions, sharing social posts and putting pressure on politicians to act in support of Ukraine.
Over 52,000 such actions have been taken through the event's webpage, according to Global Citizen.
Follow Newsweek's live blog for updates on the Russia-Ukraine conflict.