What Is the State of the Union? A Brief History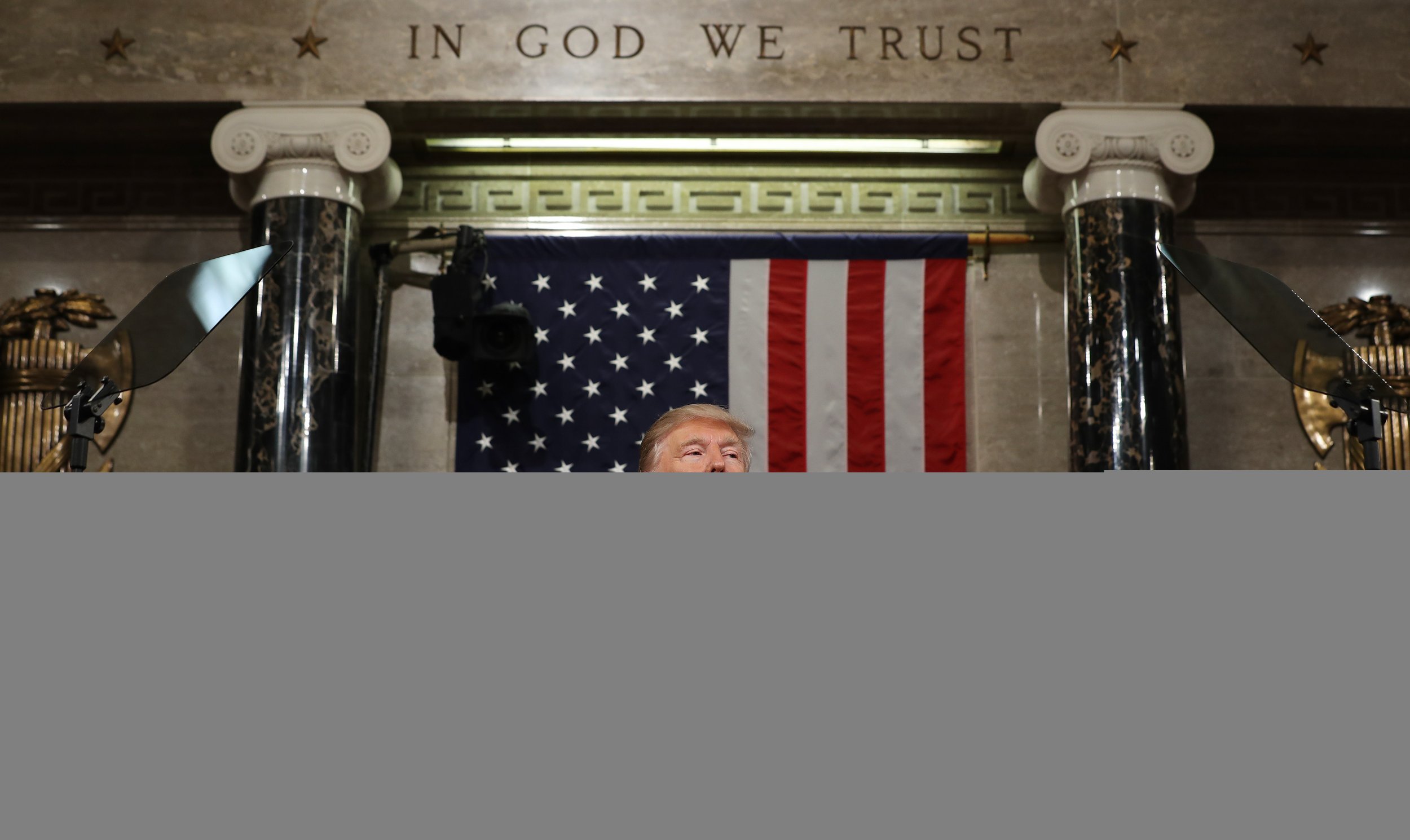 On Tuesday night, President Donald Trump will outline his agenda for 2018 as he delivers the first State of the Union address of his tenure before a joint session of Congress.
Trump's speech will mark the first time in a decade a Republican president has delivered the address, but it's part of a long tradition of the American presidency.
The formal idea surrounding the State of the Union is enshrined in Article II, Section 3, Clause I of the U.S. Constitution, which states the president "shall from time to time give to the Congress information of the state of the union, and recommend to their consideration such measures as he shall judge necessary and expedient."
In short, the State of a Union is a speech delivered before a joint session of Congress in which the president has an opportunity to highlight accomplishments in the past year while outlining what the administration hopes to do in the year to come.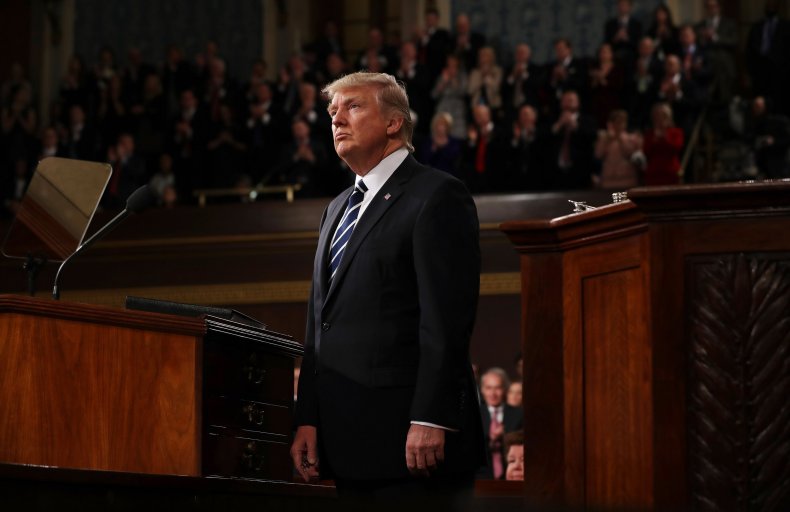 The first State of the Union address was delivered on January 8, 1790, by President George Washington, according to the National Archives. The tradition was altered by Thomas Jefferson, the third president, who opted to send written communication to Congress instead of appearing before it to deliver a speech. This set a precedent that was carried on by subsequent presidents for well over a century, only to be broken by President Woodrow Wilson in 1913. From then on, in most cases, presidents have personally delivered the address before Congress. The phrase "State of the Union" came into popular usage under President Harry S. Truman.
The State of the Union address typically lasts around an hour. The longest ever address was given by President Bill Clinton in 2000––his speech was roughly 89 minutes long. President Ronald Reagan holds the record for the shortest such speech, delivering the 1986 State of the Union Address in about 31 minutes, according to the American Presidency Project.