What Is Stealthing and Why do Lawmakers in California and Wisconsin Want it Classified as Rape?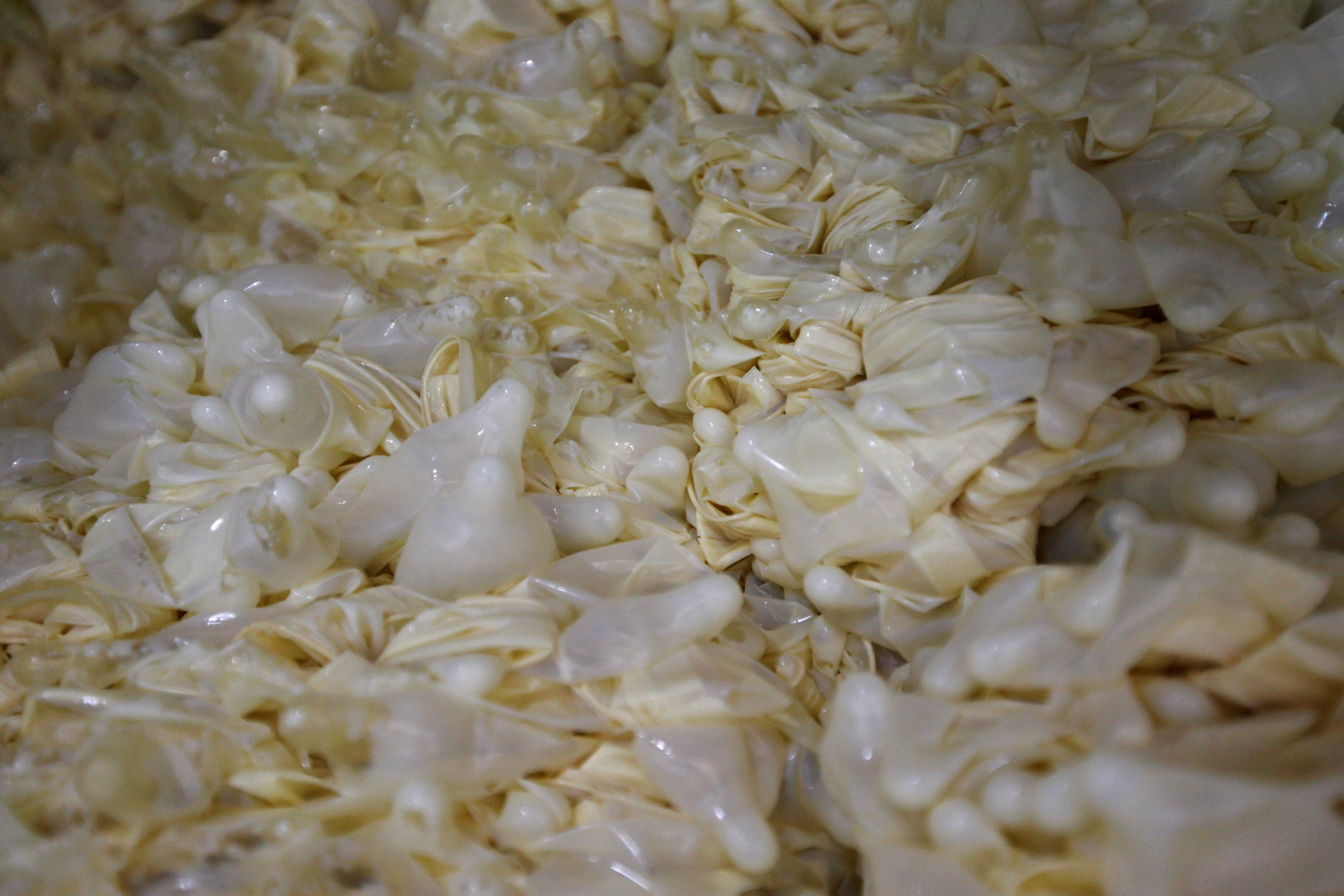 Two lawmakers are trying to change their state legislations to explicitly classify the willful removal of a condom without the consent of the sexual partner as a form of sexual assault.
California State Assemblymember for District 58 Cristina Garcia is seeking to expand the definition of rape under California law to include the practice, known as stealthing.
"Stealthing is rape," said Garcia presenting the bill on Monday. "Penetration without consent is rape."
Wisconsin Representative Melissa Sargent is also focusing on the issue of consent in her bill, which was also submitted on Monday. "Under the bill, if an actor removes a sexually protective device such as a condom before or during sexual intercourse or other sexual contact without his or her partner's permission, there has been no valid consent to that sexual act," the proposed legislation reads.
Should the bills become law, they may encourage wider awareness of the crime both among law enforcement and civilians. In a statement to NBC News, the University of Wisconsin-Madison Police Department seemed unaware of the term's existence altogether: "'Stealthing' is a not a term we're familiar with, so thanks for the explanation," police spokesman Marc Lovicott wrote. "We have not investigated a case like that before."
According to Sargent, a legally-defined and approved definition of the practice may encourage more reporting, prosecution and create legal precedents for the crime. "The issue isn't whether or not 'stealthing' is happening," she wrote to NBC News, "it's whether or not we're going to do something about it."
Some legal experts have argued that the focus should be on the consequences of the act rather than the consent to it. Sherry Colb, professor of law and Charles Evans Hughes scholar at Cornell Law School, wrote in a blog post published on Newsweek that if consent is given to penetration via a penis, it won't matter under the law whether the penis was protected with a condom or not, but it will matter if the victim contracts diseases or pregnancies as a result. "In some cases, the harm could potentially be arguably even worse than a sexual assault," she wrote.
While stealthing is neither a new practice nor a newly-coined terminology, it became a subject of discussion in mainstream media after the April 20 publication of the study 'Rape-Adjacent': Imagining Legal Responses to Nonconsensual Condom Removal by Alexandra Brodsky, Skadden Fellow at the National Women's Law Center and a Yale Law School alumna. Three days after the article's publication, Wikipedia added a page for the word "stealthing," which now redirects to "Non-consensual condom removal".
As part of her research, Brodsky conducted extensive interviews with people who have experienced stealthing, often equating it as a form of rape. A similar feeling was shared in a 2014 Reddit post by an anonymous user who had a sexual encounter with a man who removed a condom halfway through intercourse, without consent. "I felt like I was being raped and I had to stare at him while he did it," he wrote in the post titled: "Just got stealthed. I need guidance."
As Brodsky noted in her research, stealthing is not only a common and unreported practice, it has been actively encouraged among misogynistic online communities as a way to assert sexual dominance over women.
"Stealthing is another sign that some men think they can still own our bodies," Garcia said on Monday. "I hope all the men out there blogging are paying attention because in California we're going to lead the nation in ending the 'trend' now."
Neither Garcia's, nor Sargent's bill define punishment for the crime. "So glad to see legislators addressing non-consensual condom removal. Hope they propose civil rather than criminal remedies, as paper suggests," Brodsky wrote on Twitter on Wednesday, commenting on the news.
The U.S. is not the only country lacking clear legislation. Earlier this month, a Swiss court upheld the 12-month suspended sentence for a 47-year-old man who was convicted of deliberately removing his condom during sex with an unconsenting partner, charging him with defilement rather than rape, Swiss broadcaster SRF reported.
In the U.K., the law explicitly equates stealthing to rape, even though there is no legal precedent as yet."You're doing something that's quite deliberate, which you don't have permission for," Sandra Paul, a partner in the law firm Kingsley Napley who specializes in sexual crime, told the BBC, "If that is penetrative sex, then that is the definition of rape."
In the same article the National Police Chiefs Council, the body representing police chiefs in the U.K., agreed with the lawyer and encouraged reporting the crime to the police.