What Stimulus Package Passing Means for $1,400 Checks, Unemployment, Student Loans
President Joe Biden is preparing to sign his $1.9 trillion relief package, which will impact Americans' financially through stimulus checks, tax reforms, and unemployment benefits.
The package is the second-largest economic relief package in America's history, second to the Coronavirus Aid, Relief and Economic Security (CARES) Act. Biden's signature will trigger the delivery of $1,400 stimulus checks, an extension of unemployment benefits until September, and tax-free forgiveness of student loans.
On Saturday, the Senate passed the House-led package with a number of amendments, which sent it back to the House for approval. It passed on Wednesday, with nearly all Democrats and no Republicans voting in favor of it. Only one Democrat, Representative Jared Golden from Maine opposed it.
"My vote today should not be construed as an unwillingness to support my constituents and the economy through this pandemic. That very willingness is why I have supported $4 trillion in spending in the last year on food assistance, child care subsidies, relief for renters and homeowners, federal unemployment assistance, and support for small businesses," Golden said in a statement.
Stimulus Checks
The third round of stimulus checks could hit people's bank accounts next week, according to House Majority Whip James Clyburn, and the White House hopes "many" Americans will receive payments by the end of the month.
While the American Rescue Plan is offering higher payments than either of the first two rounds, it limits who will receive them. Individuals with adjusted gross incomes of $75,000 and joint filers with incomes below $150,000 will receive the full payment of $1,400 and $2,800 respectively. However, reduced payments will now be completely cut off for individuals earning over $80,000 and joint filers earning over $160,000.
The CARES Act completely cut off benefits for individuals earning more than $99,000 and joint filers with incomes above $198,000. The quickening of the phase-out of payments could cut millions of people who received the first two payments out of the third round.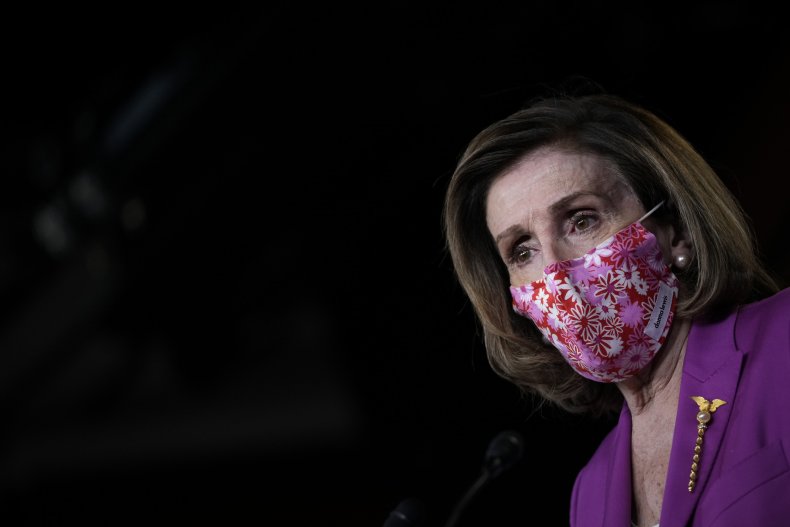 Unemployment Benefits
Under the American Rescue Plan, unemployed Americans can receive weekly unemployment benefits of $300 until September 6. House Democrats initially set benefits at $400, but negotiations in the Senate, largely fueled by West Virginia Senator Joe Manchin, a moderate Democrat, resulted in an amendment that brought payments back down to the current level of $300, which was set to expire on March 14.
Another provision the Senate added was to waive taxes on the first $10,200 a person receives in unemployment income if they earn less than $150,000 in adjusted gross income in 2020. Unemployment payments are taxable and the expanded benefits passed during the CARES Act raised concerns that people who are still out of work could be hit with a hefty tax bill if they did not opt to have 10 percent of their benefits withheld to cover federal tax liability.
By giving people a reprieve of taxes on the first $10,200 they earn in unemployment income, Congress hopes to alleviate some of that tax burden.
Student Loans
While the president faces pressure to cancel student loans amid the pandemic, this stimulus package won't do that. However, it will make student loan forgiveness tax-free.
About 45 million people have student loans in the United States and some of those people have income-driven repayment plans that allow them to make payments based on a percentage of their discretionary income. After 20 or 25 years, the remaining debt is cancelled and forgiven loans are treated as income. That can generate a hefty tax bill of thousands of dollars. However, the Student Loan Tax Relief Act, which is part of the relief package, would temporarily end taxation on forgiven student loans.
Under the American Rescue Plan, the halt on taxing forgiven student loans will continue through 2025, but it leaves open the possibility of extending it past that time.
In January, Biden extended the pause on paying federal student loans through at least October. His executive order also continued the forbearance on the accumulation of interest.