What Student Loan Payments Could Look Like After September Under HEALS Act
When student loan payments resume on October 1, the Republican-led stimulus relief package will have the amount people pay based on their employment status.
The CARES Act, a coronavirus relief package that passed Congress in March, suspended federal student loan payments until September 30. Millions of Americans are likely to still be unemployed at that time, so the GOP is proposing continuing a suspension of payments for people who are without a job.
Under the HEALS Act, a GOP stimulus package released on Monday, students without an income will have a $0 monthly payment come October 1, according to Senator Lamar Alexander. Once a borrower begins earning income, the monthly payment cannot rise above 10 percent of their income after deductions are made for the "necessities of life," such as housing and food.
Newsweek reached out to Senator Lamar Alexander for clarification on whether the HEALS Act provisions also limit interest from accruing on loans that are held by those who are jobless.
The CARES Act suspended interest accrual on student loans until October 1, and if Democrats had their way, that would continue for another year. In May, the House of Representatives passed the HEROES Act largely along party lines with just one Republican, Representative Peter King, voting in favor of the measure.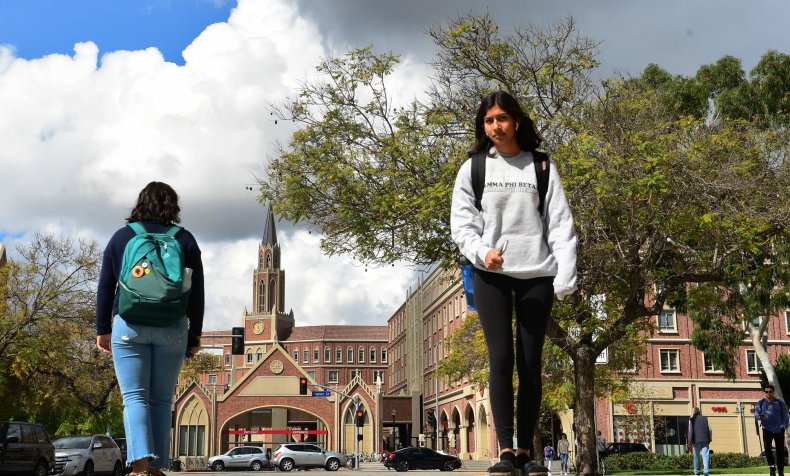 Part of the bill focused on student loans, and had it been enacted, it would extend the CARES Act suspension on student loan payments and interest accrual for 12 months. It would also provide $10,000 in federal and private student loan forgiveness for borrowers who were experiencing economic distress.
The HEALS Act would streamline repayment options, taking them down from nine different ways of paying to two. One would be a standard, ten-year mortgage-style repayment plan. Another would be an income based repayment plan that depends on the borrower's income.
Those who choose the second option would pay 10 percent of their discretionary income, which a one sheet defined as income above 150 percent of the poverty level. Outstanding debt for undergraduate loans would be forgiven after 20 years of payments and graduate loans will be forgiven after 25 years.
The Institute for College Access and Success called the provisions in the HEALS Act "too little, too late" for college students and student loan borrowers. Given that economic conditions are still deteriorating, the ICAS pushed for Congress to extend and expand the pause on payments and interest.
"Millions of borrowers are struggling with large debts in the middle of a historic pandemic and recession," the ICAS said in a statement. "It is simply not feasible to establish a new repayment plan and require them all to enrol within two months."
Republicans are dealing with criticism both from within their own party and the other side of the aisle. It's unclear if legislators can come together to pass the HEALS Act before they leave for the summer recess in August. However, Republicans supporting the measure consider it a starting point for negotiations.
Senator Lindsey Graham, who said about half of Republicans will vote against the bill, expects an agreement to be made.