What Is the Sunrise Movement for Climate Change on 'Queer Eye' Season 5 and How to Join
Season 5 of Queer Eye dives into some hot button topics, including climate change. One episode features recent high school graduate Abby Leady, who took a gap year specifically to dedicate time to saving the world.
It's a giant feat for the Gen Z activist, and the Fab Five come ready to save her from herself. Abby is known for putting herself last by her friends and family, and they all want to see her take a break from work and relax.
It might be especially hard for Abby, who works, lives with and socializes with other members of the Sunrise Movement. For passionate climate change activists like Abby, the idea of this project may sound intriguing. It provides a communal living space with like-minded people dedicated to halting human destruction of the planet.
So how can you get involved?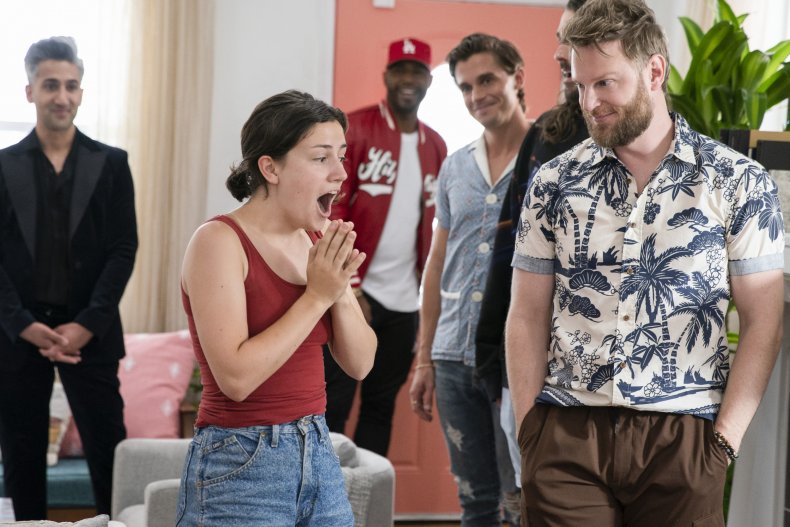 Sunrise Movement describes itself as "creating an army of young people to stop climate change and create millions of good jobs in the process."
From the eyes of the young participants, climate change is truly a crisis, and everyone can help to fix it. "We are ordinary young people who are scared about what the climate crisis means for the people and places we love," the website explains. "We are gathering in classrooms, living rooms, and worship halls across the country. Everyone has a role to play. Public opinion is already with us -- if we unite by the millions we can turn this into political power and reclaim our democracy."
The movement began its first stage in 2017 when the group launched. It's currently in Stage 4 of the Sunrise Movement master plan, which aims to "win governing power by bringing it home through the 2020 general election." Next year, Stage 5 will begin with the goal to secure a new Green Deal.
Sunrise Movement accepts donations on its website, but you can get even more involved by joining a local "hub." There are already hundreds of hubs in major cities and near university campuses. But if you're in an area where Sunrise hasn't already begun, you can apply to start your own hub in your local community. Though Sunrise is built of young adults, it doesn't need to be associated with a college or university. You can explore the hubs here.
The Queer Eye episode makes an effort to shop and design sustainably. Abby gets a style upgrade at a local resale store, and designer Bobby Berk designs the Sunrise Movement center with all reused furniture.
Queer Eye Season 5 premiered on Netflix Friday, and you can stream all 10 episodes now.