What Is Syphilis? Stillbirths Linked to STI in California at Highest Level Since 1995
The number of stillbirths caused by syphilis in California has spiked to the highest level in over two decades, as rates of sexually transmitted illnesses (STIs) in the state reach a record high.
In 2017, more than 300,000 cases of chlamydia, gonorrhea and early syphilis were reported, amounting to a 45 percent increase in the past five years, according to the California Department of Public Health (CDPH).
Officials called the 30 stillbirths caused by congenital syphilis in 2017—the highest number since 1995—"particularly concerning."
The figures come amid what the Centers for Disease Control and Prevention (CDC) has described as the "STI epidemic." The latest national statistics showed that more than 2 million cases of chlamydia, gonorrhea and syphilis were reported in 2016, the highest number since records began.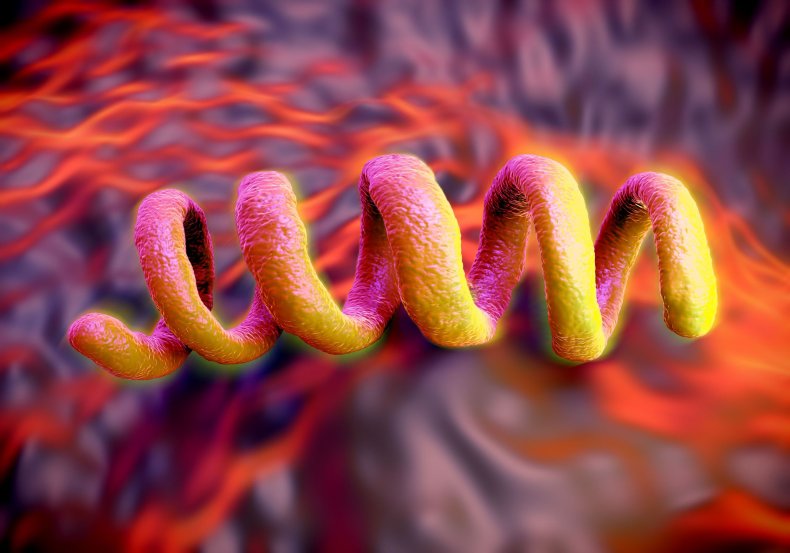 Dr. Karen Smith, CDPH director and state public health officer, said in a statement: "STIs are preventable by consistently using condoms, and many STIs can be cured with antibiotics. Regular testing and treatment are very important for people who are sexually active, even for people who have no symptoms. Most people infected with an STI do not know it."
If left untreated, syphilis can cause very serious health complications, according to CDC.
Caused by a spiral-shaped bacteria called treponema pallidum, the illness is spread by direct contact with a syphilis sore during vaginal, anal or oral sex. It can also spread from a pregnant mother to her fetus. Because the sores can be hidden inside or around the genital area and mouth, it is not always obvious a person has syphilis.
Syphilis is categorized into four stages with different signs and symptoms: primary, secondary, latent and tertiary.
Generally, in primary syphilis, firm, round, painless sores are present at the original site of infection, such as the genitals or mouth. Symptoms of secondary syphilis include a fever, skin rash and swollen lymph nodes. During the latent stage, there are no obvious signs or symptoms of the infection. Tertiary syphilis can affect the heart, brain, blood vessels and nervous system and can result in death. Because it takes 10 to 30 years after infection to develop, most people seek treatment before they develop tertiary syphilis.
According to the CDC, treatment is essential regardless of whether symptoms fade, in order to prevent syphilis from becoming neurosyphilis or ocular syphilis, where it spreads to the brain and nervous system and can result in blindness. This can happen during any of the stages.
A medical professional can administer a blood test to check the body for the bacteria that cause syphilis or by testing fluids from a sore.
Antibiotics are prescribed to treat syphilis but may not reverse the damage done by the infection. Once the treatment is complete, a person can still contract syphilis in the future.
Dr. Jeffrey Klausner, a professor of medicine at University of California, Los Angeles, told the Associated Press that the rise in syphilis was "shameful." He pinned the spike on the "decimation" of the public health infrastructure following the 2008 financial crisis, which lead to clinics being closed and the scrapping of sexual health education programs.
"We've known how to control syphilis since early 1900s. Seeing it come back like this is a sign of failure of the public health safety net," Klausner said.
The CDPH did not respond to a request for comment. Dr. Heidi Bauer, chief of the state health department's STD Control Branch, agreed that budget issues were a part cause, as well as the combination of poverty, substance abuse, mental illness and homelessness in areas such as the San Joaquin Valley, she told the AP.