What Is T-Pain Doing After 'The Masked Singer?' Where The Season 1 Winner Is Now
The Masked Singer Season 2 will come to a close on Wednesday night, and it has some fans thinking about the first season's celebratory end. In early 2019, Season 1 of The Masked Singer crowned professional musician T-Pain as the winner.
T-Pain was under the mask of Monster throughout the competition and wowed judges with strong vocals. Now, the singer is continuing his music career after the added exposure, and so far, fans seem to love it.
When T-Pain took the stage as Monster, he was coming off of two-album releases in 2018. The artist released Everything Must Go Vol. 1 and Vol. 2 before the show aired in January 2019. After the show, T-Pain released even more music.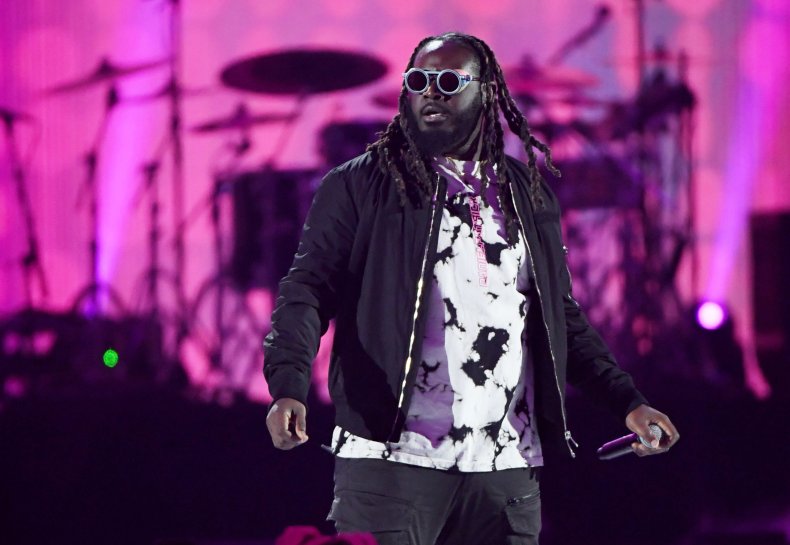 Before The Masked Singer, T-Pain had a successful music career, too. The singer is known for hit singles "Buy U a Drank (Shawty Snappin')," "I'm N Luv (Wit a Stripper)" and "Bartender." He first premiered his music on album Rappa Ternt Sanga in 2005. His most recent album, 1UP, was released in February, on the day T-Pain won the show.
His latest single release, "Trover Saves The Universe" debuted in October.
The artist has also ventured into television. Starting in 2018, before The Masked Singer, T-Pain began producing and hosting T-Pain's School of Business on Fuse. The show follows select entrepreneurs with intriguing start-ups and looks into their process.
In addition to his professional success, T-Pain revealed he's taking more time to focus on his family in an October interview with Billboard.
"There was a big time in my career when I was chasing fame and chasing being No. 1 and having the best 'this' and doing the best 'that,'" the husband and father of three said. "And in the end, none of that's important if your family is not behind you. Just put your family first. It makes a world of difference. Trust me. Big difference."
T-Pain did not immediately respond to Newsweek's request for comment on what his life has been like since winning the American singing competition. He did share his thoughts immediately after winning with Gold Derby. T-Pain explained the show gave him a platform to use his authentic voice. "I didn't have a chance to come into the game with my natural voice [because of Auto-Tune]," he explained. "This helped me get my voice out there even more."
Season 2 of The Masked Singer will unveil the identities of the final three contestants, as well as crown a winner, tonight.