What Is the Tallest Statue in the World? India Prepares to Unveil New Record Holder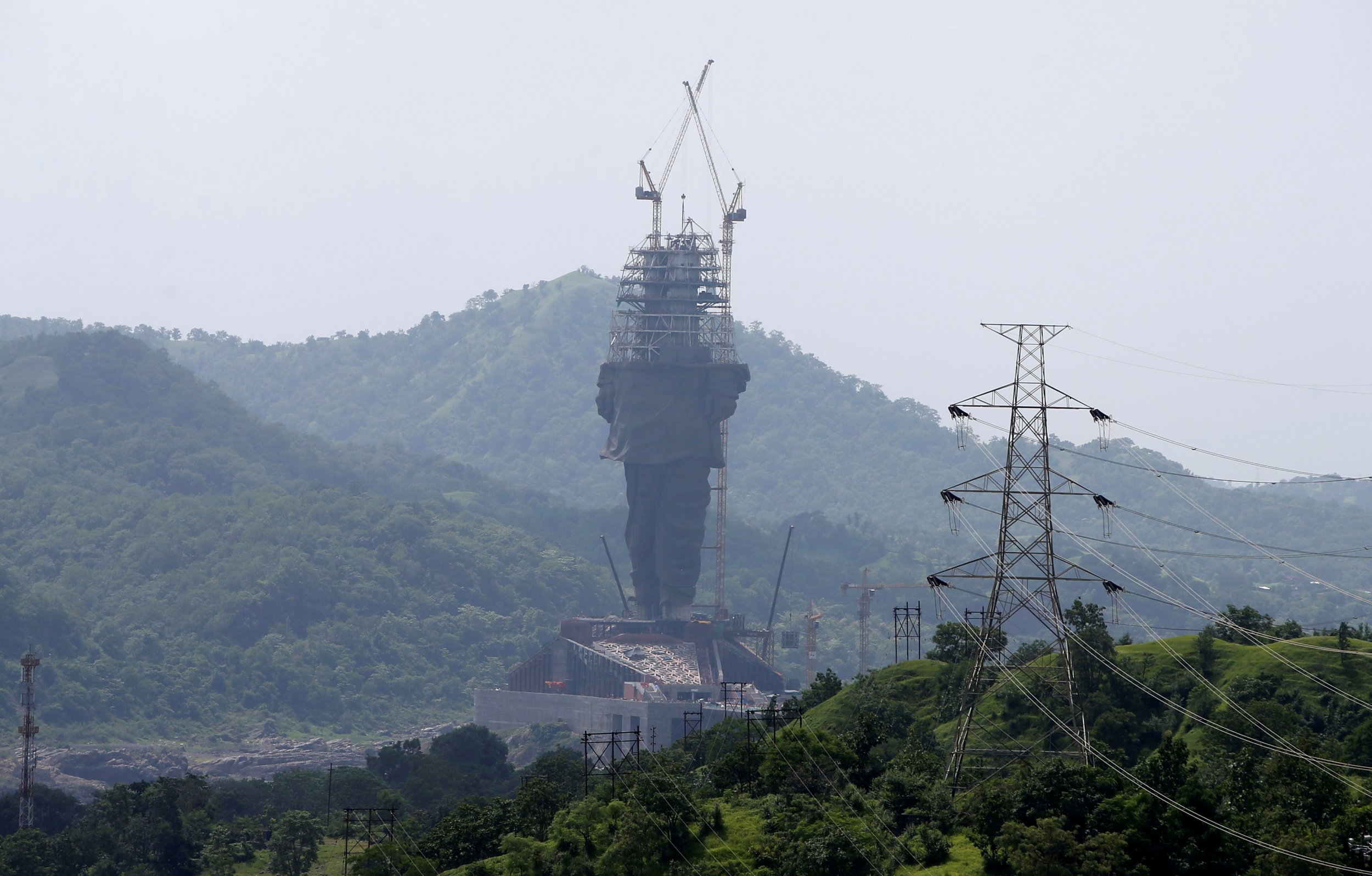 The statue that will become the tallest in the world, one of Indian Prime Minister Narendra Modi's prestige projects, is nearing completion.
The 600-foot tall statue will celebrate the life of Sardar Vallabhbhai Patel, a national hero revered for his role in the country's long struggle for independence from the British Empire.
Known as the Statue of Unity, the sculpture will be officially inaugurated by Modi on October 31, the BBC said. It will overtake China's Spring Temple Buddha, which has held the title of tallest statue since 2002.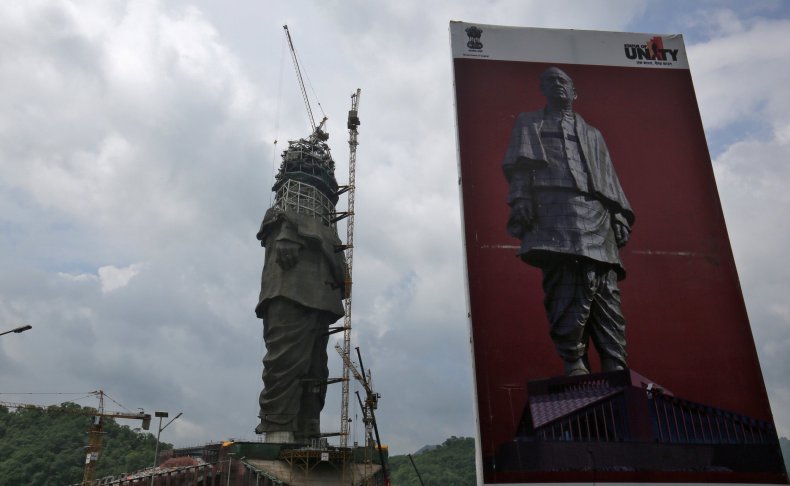 The statue is located around 125 miles southeast of Ahmedabad, the main city in India's western state of Gujarat. The project will cost around $430 million in total, with around 2,500 laborers working to finish the job. Hundreds of Chinese migrant workers are also assisting with construction.
Patel is a nationalist hero in India, and is remembered as the "Iron Man" of the fledgling state as it gained independence in 1947. As a deputy to the country's first prime minister Jawaharlal Nehru, he was instrumental in persuading rival independent princely states to join under the new country's flag and form the largest democracy in the world.
Some Hindu nationalists claim Patel's role has been overlooked by historians, who instead focus on Nehru and his descendents—i.e. the Nehru-Gandhi dynasty—who came to dominate the country's politics. Patel died of a heart attack in 1950.
Modi, the leader of the Hindu nationalist Bharatiya Janata Party, said in 2013: "Every Indian regrets Sardar Patel did not become the first prime minister." Earlier this year, the prime minister suggested that had Patel indeed led the nation, the contested state of Kashmir would belong entirely to India rather than being split with neighboring Pakistan.
Once finished, the bronze-covered statue will be almost twice the height of New York's Statue of Liberty—the tallest in the U.S. The government hopes it will become a tourist destination, and a viewing gallery near the chest of the statue will give visitors a view over a nearby lake and surrounding Shoolpaneshwar wildlife sanctuary.
India's tallest statue was previously the Statue of Equality, standing at 216 feet and honoring Hindu theologian and philosopher Ramanuja.
Asia dominates the list of tallest statues depicting people and excluding any additional plinth or pedestal. The continent boasts nine of the world's 10 tallest, even when excluding the unfinished Statue of Unity. China houses three and Japan four of the world's tallest, and Russia owns the only non-Asian structure in the group—the 279-foot statue marking the World War Two-era Battle of Stalingrad, named The Motherland Calls.