What Is Teacher Appreciation Week? Top Deals for Educators Across the United States
From today until Friday, educators across the United States will celebrate Teacher Appreciation Week.
Organized by the National Parent Teacher Association (PTA) and running since 1984, the event praises teachers for their continuous hard work through the school year. The campaign is being run alongside the hashtag #ThankATeacher and uses the term VIT ("very important teacher") to praise staff.
Template certificates can even be printed out from the PTA website.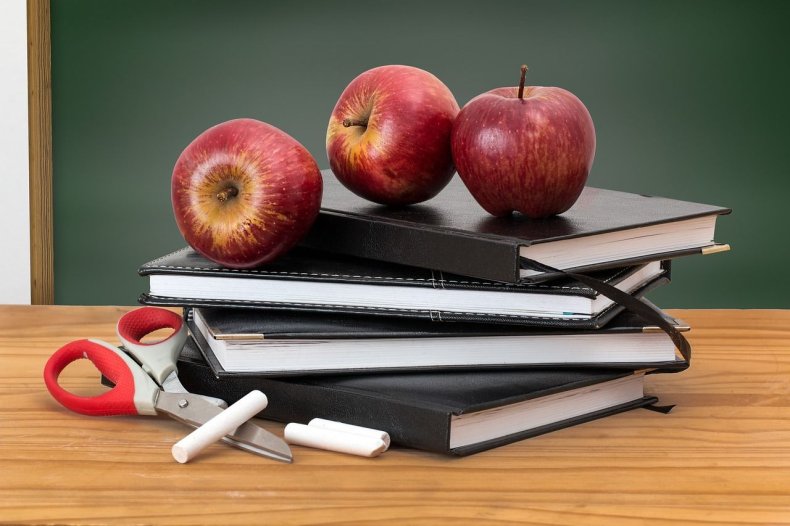 On Thursday, anyone looking to praise a former teacher is asked to post a throwback photo on social media along with the #ThankATeacher tag. There is also a framed "Thank A Teacher" template that lets people print out a page and write what they are thankful for inside.
Google put its support behind the program and based its homepage Doodle on Teacher Appreciation Week. The letters are covered in pencil drawings of school gear such as rulers, books and calculators. Each letter in "Google" has eyes and a mouth to ask and answer questions.
According to SheerID, teachers regularly spend their own money to make school better for their students. The site stated that 91 percent of teachers pay out of their own pocket for stationery and class supplies. Likewise, 67 percent buy students snacks with their own paycheck; 29 percent even supply toiletries such as toilet paper and toothbrushes.
Teachers are given an official day of appreciation on Tuesday. To celebrate them, various store chains across the United States are offering teacher discounts for educators.
Some of the best include:
Barnes & Noble (25 percent off during the week)
Chipotle (Buy one get one free after 3pm on May 8)
Banana Republic (15 percent off in-store purchases)
Apple (Up to $200 off a new Mac)
Sprint (20 percent off monthly service plans)
FedEx (15 percent off all services)
Old Navy (20 percent off purchases)
Bookmans (20 percent off purchases)
Paper Source (15 percent off purchases)
Office Max (10 percent off purchases)
Chick-fil-A (one free Chick-fil-A Chick-n-Mini, one free Chick-fil-A biscuit or one free Chick-fil-A chicken sandwich)