What Tech Giants Google and Microsoft Now Have in Common | Opinion
I keep waiting for some down time, but stuff keeps happening. This week in On the Street: Mitch McConnell turned up the volume on his Ebenezer Scrooge act just in time for the holidays; the Department of Justice, as promised, declared war on Google; and why all CEO pay isn't created equal. Bonus material: the end of the legendary diet drink, Tab; J.C. Penney sticks it to taxpayers; the beginning of a new era at City Winery in New York City, my favorite music venue before COVID; and the singing duo of Joan Baez and Lana Del Rey. (That one caught me by surprise.) Lets get started: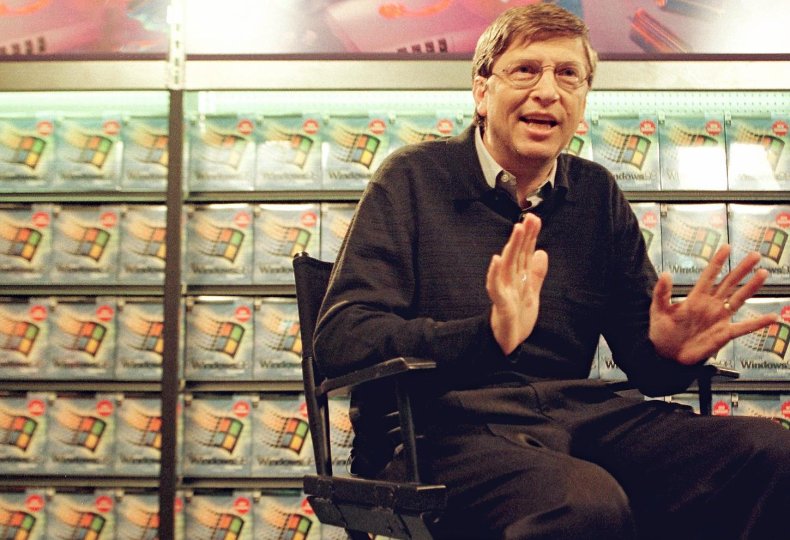 Microsoft Redux? The Department of Justice (DOJ) finally unveiled its pre-election case against Google, alleging that, basically, the company abuses its monopoly power to dominate the search/ad biz—and snuffing the life out of potential competitors along the way. If Google execs were being honest, I don't think they'd deny they are knowingly crushing their adversaries like ants. But admitting it at trial is a bad look. If you are wondering how this is going to end, you can study Google's cases with the European Union, which has extracted billions from the Mountain View, California, company. But also take a trip back in time to when Microsoft and its co-founder Bill Gates tangled with the DOJ trustbusters. After sporadic threats and investigations, the case against Microsoft began in earnest in 1998 and ended in 2001 with a settlement, not a breakup. (Though one was initially ordered by the judge—and overturned by other judges.) Some of it will sound familiar: Microsoft used its dominant operating system to, among other things, push the likes of Netscape and others out of existence. You remember the spreadsheet program Lotus 1-2-3? Or WordPerfect? Didn't think so. It was, though, a good show with Gates in the spotlight. You would never recognize the nice philanthropist Gates of today from the angry businessman Gates of yesteryear. He was combative. He bobbed and weaved through testimony in depositions and trial. Kind of like U.S. Attorney General Bill Barr being questioned by Sen. Kamala Harris during his confirmation hearing. ("I don't know...I don't remember...Where am I?") You won't have that entertainment value in this case. But you will get a lot of handwringing about the government getting in the way of progress and all that free enterprise jazz. Don't buy it. Sen. Richard Blumenthal and law professor Tim Wu summed it up best for The New York Times back in 2018, the 20th anniversary of the Microsoft rumble: "It might seem like a cruel irony that the immediate beneficiaries of the Microsoft antitrust case — namely, Google, Facebook and Amazon — have now become behemoths themselves. But this is how the innovation cycle works: It creates room for saplings to grow into giants, but then prevents the new giants from squashing the next generation of saplings."
Preview of Coming Attractions: Want to know what a Joe Biden presidency with a Republican Senate would look like? Pretty much what you've been witnessing over the past months—and last week— with the debate over a new COVID-19 bailout bill. (And Barack Obama's second term, but never mind about that.) To review: Since May, Republican Senate Majority Leader Mitch McConnell has conducted a master class in obstruction. Five-plus months ago, the Democrats in the House of Representatives approved a $3.4 trillion bailout bill. McConnell and his Senate collaborators, such as wingman Texas Sen. Ted Cruz, claimed that we should wait and see what happens with the economy before doling out more cash. And besides, why throw a lifeline to all those blue states? (Irony watch: Texas may very well end up blue before Cruz's term runs out. Is Idaho looking for a new senator?) So, they refused to negotiate with House Speaker Nancy Pelosi and waited until government aid like enhanced unemployment benefits ran out in July. But no worries. The airline industry was threatening massive layoffs, among other others, and restaurant and retail chains were using bankruptcy rules to stiff landlords and other creditors. Meanwhile, Fed Chairman Jerome Powell, a Trump appointee, warned Congress that the economic recovery, such as it is, would stall without major fiscal help. And stall it did. Of course, the ghost of former Rep. Paul Ryan lingers all over this mess: Republicans continue to bring up the budget deficit boogeyman even though they never met a tax cut they didn't like. So if you are counting on a Joe Biden victory, you better pray that the Democrats take the Senate, too. Otherwise this is what you will get: The Grand Old Party and its grand old senators holding on to what's left of their power. If President Trump wins and Mitch continues to rule? There's still Canada.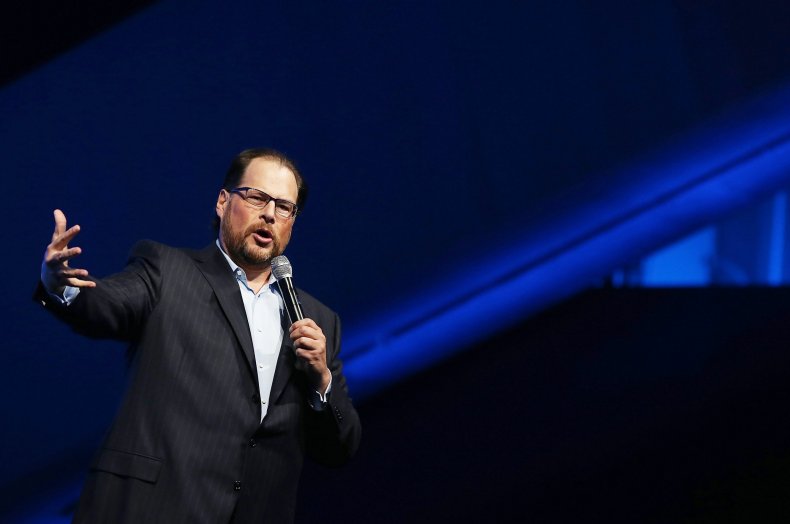 Founders, Keepers: Noticed a little rumpus recently about the rich value of the stock options of corporate leaders during the pandemic. For example: William Lynch, Peloton's CEO, saw his options/grants appreciate by $64 million, according to The New York Times/Institutional Shareholder Services data. Edward Stack of Dick's Sporting Goods, $60 million; Fred Smith of FedEx, $37 million; Stephane Bancel of vaccine developer Moderna, $30 million; and Salesforce's Marc Benioff, $28 million. Okay, that's a lot. But I really can't get worked up about a few of these guys. Smith and Benioff are founders and Stack may as well be one; in 1984 he took his father's two-outlet business and grew it to 700-plus stores with some 40,000 employees now. Smith of FedEx launched his company in 1971 and it now employs 245,000. Benioff, who co-founded Salesforce in 1999, employs close to 50,000. Yup, they are all hard-core businessmen for sure; all three companies have laid off/furloughed employees because of the pandemic. Or plan to. But they still created iconic businesses and lots of jobs. Do I have a problem with CEOs who climbed the corporate ladder and are cashing in during hard times? Sure. (Ok, maybe Bancel gets a pass because, hopefully, he'll save lives with a new COVID vaccine.) Entrepreneurs? Not so outraged.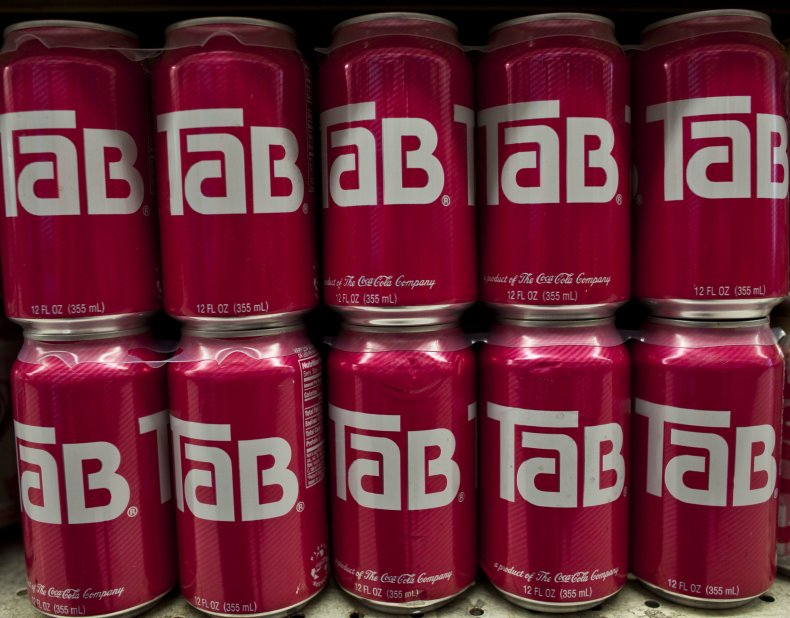 Loose Change: Here's the question of the week from a Washington Post editorial headline on the DOJ's settlement with drug manufacturer Purdue Pharma: "The Maker of OxyContin Admits to Serious Crimes. Why is No One Going to Prison?" ...Tales of COVID: The great New York music/food/wine club City Winery has opened its new location on the Hudson River. (Neighbor: Google.) But besides the food and wine, music is going to be strangely absent because of New York's COVID-19 rules. Basically, says CEO/founder Michael Dorf, you can't pay musicians to play, though they can just show up and do a song or two. If say "Bruce Springsteen or Billy Joel were to jump on our stage unannounced, that would be fine. But we can't sell a single ticket," explains Dorf. (Not clear if Springsteen would pass the hat.) Dorf isn't sure when New York will open up. In the meantime, if you happen to be in Nashville, music is alive and well at the City Winery there with some restrictions, as are Dorf's locations in Chicago, Atlanta and Philadelphia...J.C. Penney Pinchers: The new owners of the troubled retailer, expected to emerge from bankruptcy next month, have decided to dump their pension obligations on taxpayers, per The Dallas Morning News. Not clear the number of retirees who will remain whole, but the federal Pension Benefit Guaranty Corp. typically won't pay out more than $900 a month to anybody after the age of 62. So if you were a longtime employee and getting say, $1,000 every month, tough luck, my friend...and tough luck to you taxpayers who are picking up the tab for the new guys, Simon Property Group and Brookfield Asset Management. Next time you run into David Simon and Brookfield's Bruce Flatt, thank them for all they've done for America...Farewell, Tab: Well, kids, if you have never enjoyed Tab, the Diet Coke of ancient times, it's too late now. The Coca-Cola Company recently stopped production of the 57-year-old soft drink. It's old news to outraged Tab fans. But for me, a good excuse to run a picture of Tab's great logo (See above)...On the Street Jukebox: Went down a Pitchfork rabbit hole and found this great duet between Lana Del Rey and Joan Baez a year or so ago when live music was alive and well. Who knew? Enjoy "Diamonds & Rust"...See you in November, at the end of daylight savings time, among other things.