What Is The Tempest? Jet Carrying Hypersonic Missiles, Lasers Could Change Stealth Fight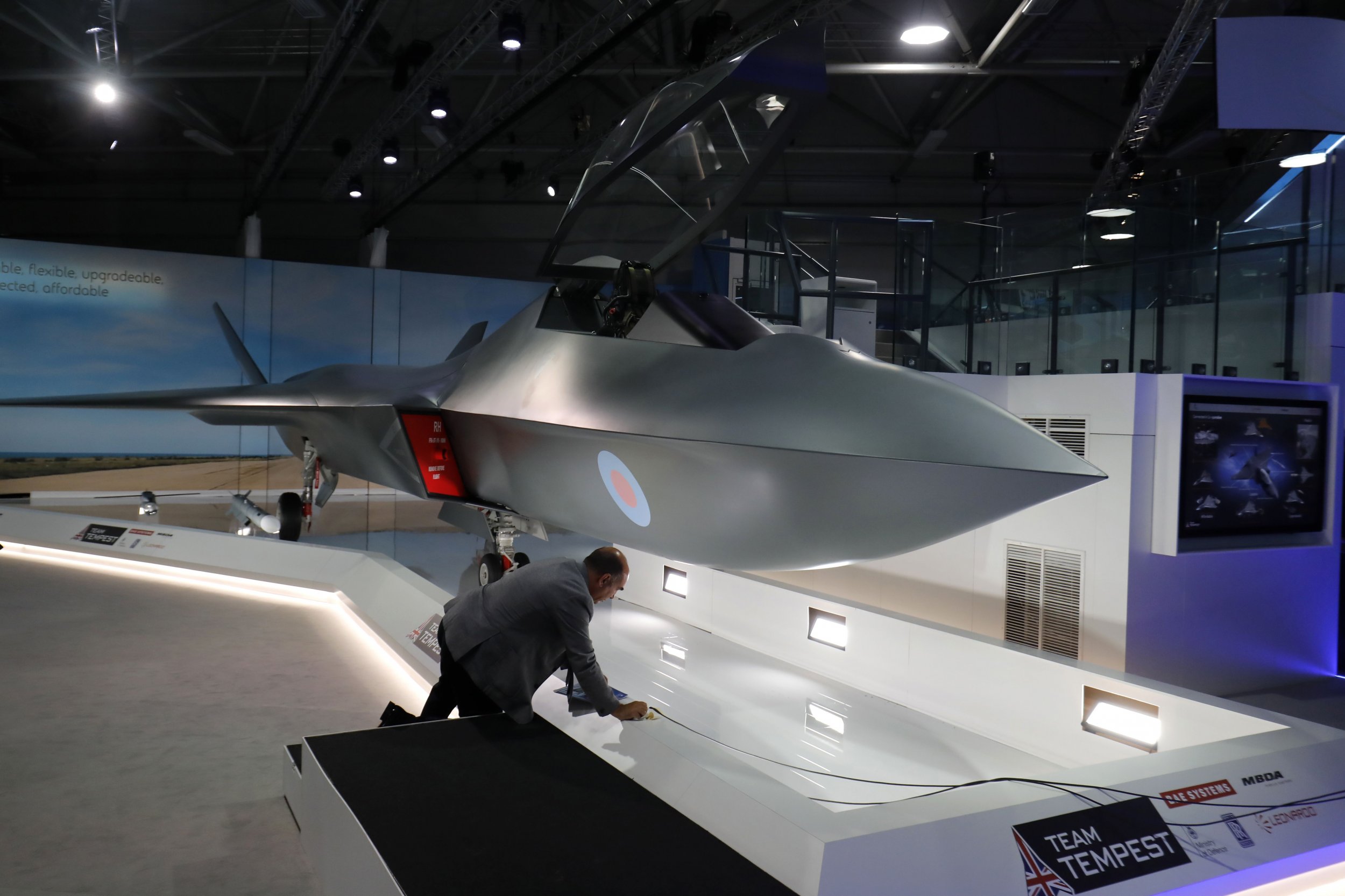 A new aircraft carrying sixth-generation technologies could change the future of fighter jet capabilities within the next two decades.
British Defense Secretary Gavin Williamson revealed a plan to build a twin-engine stealth fighter known as "The Tempest," which could deploy directed hypersonic or energy weapons and control drone swarms. Named after the weather phenomenon, the aircraft could enter service in the 2030s, according to The National Interest. The announcement took place at the U.K. Farnborough Air Show this week.
"We are entering a dangerous new era in warfare," Williamson said after he pulled the curtain off the jet. He added that his country intends to "keep control of the air both at home and abroad."
Britain has earmarked nearly $2.6 billion to start The Tempest's early development through 2020, the publication noted. U.K.-based defense company BAE Systems is working alongside the Royal Air Force in the early stages of the aircraft, while engines will be provided by Rolls Royce. European firm MBDA and Italy's Leonardo were also commissioned to incorporate weapons and sensors, respectively. The design is slated to be completed in the early 2020s.
The Tempest can be flown with a human pilot or without one, according to Popular Mechanics. The creation of this new aircraft stems from Brexit, the 2016 landmark decision to remove the U.K. from the EU, therefore forcing the country to bolster its military industry and remain independent from the European market. The Tempest will compete against similar projects coming from Germany and France, as Dassault and Airbus would work together to develop sixth-generation stealth jets.
Last month, U.S.-based Lockheed Martin announced the 300th production of the F-35, an aircraft that possesses "stealth technology, supersonic speed, advanced sensors, weapons capacity and range" and is considered one of the "most lethal most lethal, survivable and connected fighter aircraft ever built. According to Vice Admiral Mat Winter, the F-35 weapons system "is a key enabler of our National Defense Strategy and is providing our warfighters the combat-proven, advanced capabilities they need to meet mission requirements."
Lockheed Martin's aircraft is seeking to play a larger role in Europe, according to some officials. Norway, Britain and Italy are expected to receive 40 F-35s by the end of the year, and the first jets will arrive in the Netherlands as early as next year. "It's a game-changing system," General Tod Wolters, the top commander of U.S. and NATO air forces in Europe, told Reuters. "We're in the process of integrating the F-35 into the complete environment, not just the airspace."