What Is Tilray? Canadian Marijuana Company Now More Valuable Than Dell, American Airlines and CBS
Canadian cannabis company Tilray Inc., which became the world's most valuable cannabis company on Tuesday, is now worth more than numerous well-known U.S. companies.
The British Columbia-based pot producer saw its stocks soar after it revealed that it had been granted permission to export medicinal cannabis to the U.S. for research. The surge of investment added billions to Tilray 's value, pushing the company's overall worth above fellow Canadian weed company Canopy Growth. On Wednesday, the company opened trading at 50.7 percent, bringing Tilray's valuation to $21.7 billion.
As Bloomberg pointed out, that means Tilray is now more valuable than companies with common household names such as CBS Corp., American Airlines, Dell Technologies and Clorox Co., all which are valued at around or just below $20 billion. Tilray is essentially tied with Hershey Co., which also opened on Tuesday at $21.7 billion.
Tilray's stock has gained nearly 600 percent in the last month, as Canadian weed shares overall have increased their value significantly in the lead up to recreational legalization in the country on October 17, Market Watch reported. Ottawa decided in June to legalize and regulate recreational marijuana nationwide, while medicinal cannabis has been legal in the country since 2001.
Despite the rapid increase in value, Tilray only had a reported 330 employees as of early June, according to The Toronto Star. Comparatively, American Airlines and Dell have more than 130,000. CBS has over 12,000.
Brendan Kennedy, Tilray's president and CEO, said on Tuesday that he sees further rapid growth in the cannabis market moving forward and expects other countries to follow Canada's example.
"That's where the real opportunity is," he said, The Toronto Star reported. "It's not about Canada. It's about all the countries that follow."
Speaking about the U.S. decision to allow Tilray to export medicinal cannabis, Dr. Catherine Jacobson, Tilray's director of clinical research told the Canadian media on Tuesday that the move is "quite significant."
"This is the first time a Canadian (licensed producer) has demonstrated to the FDA that a study drug produced in Canada from the cannabis plant can meet its standards," she said.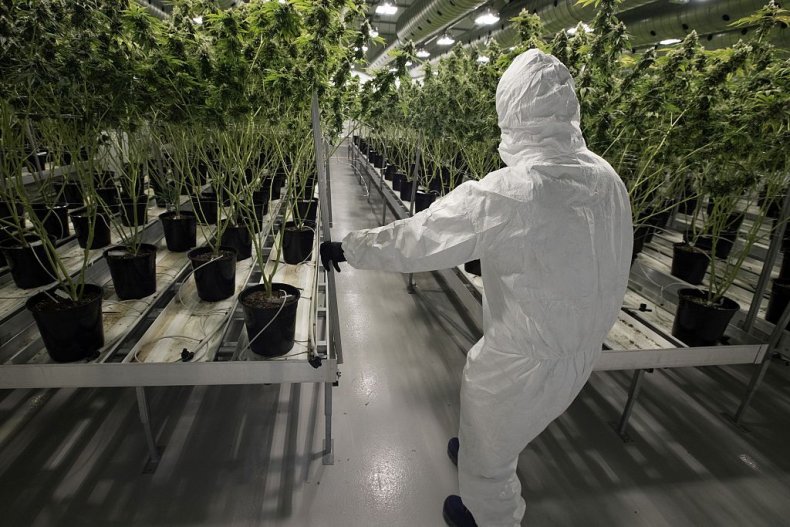 Dr. Fatta Nahab, an associate professor of neurosciences at the University of California San Diego's medical school, and a team of researchers will use a Tilray capsule containing a cannabinoid formulation with the active ingredients cannabidiol (CBD) and tetrahydrocannabinol (THC) for a study on essential tremor, which is a common neurological disorder that causes an individual's body to shake.