What Time Do Clocks Go Back? What You Need to Know About Daylight Saving Time's Fall Back
Despite two senators' attempts to put a pause on ending daylight saving time this year, the clocks will change on Sunday as planned.
Each year, we turn the clocks forward in March, giving people an extra hour of daylight, and then return them to standard time in November. This year, given the changes brought on by the coronavirus pandemic, Senators Marco Rubio and Rick Scott pushed to keep daylight saving time as a temporary fixture of American life.
"Our government has asked a lot of the American people over the past seven months, and keeping the nation on daylight saving time is just one small step we can take to help ease the burden," Rubio said in a statement.
The Senate never voted on the bill, and its failure to get approved in Congress means daylight standard time will go into effect Sunday morning. In keeping with the saying "fall back," the time will go back one hour at 2 a.m. Unless a setting has been changed, electronic devices such as phones and computers will change their times automatically. So if you happen to be staring at your phone at 2 a.m., it'll read 1 a.m.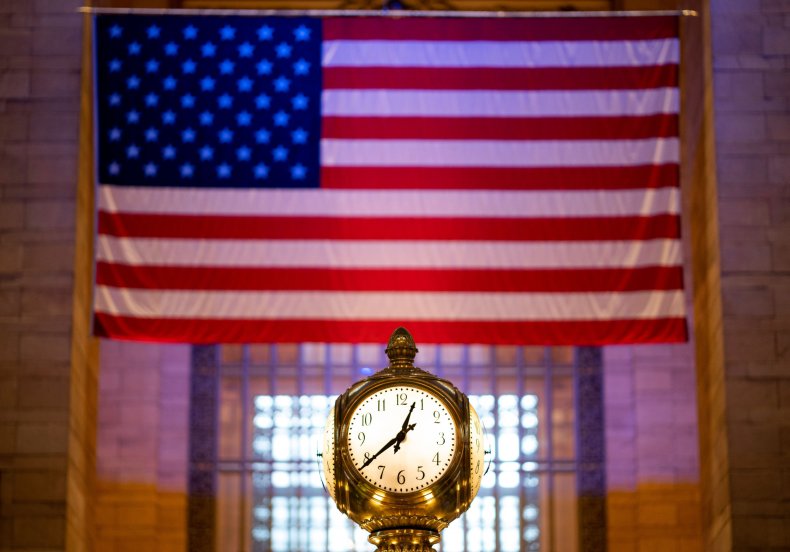 Analog clocks and some digital ones, however, will have to be manually changed. To ensure you have the right time when you wake up, turn your clock back one hour before going to sleep Saturday night. If you wake up confused, turn on your television to any news program and it won't be long before you see the correct time displayed on the top or bottom of the screen.
What does this mean for your Monday morning when you wake up for work? If you're an early riser, it'll be lighter out when your alarm goes off, because the light you saw last week at 8 a.m. will now happen at 7 a.m. This also means that it will get darker earlier.
However, not everyone in the United States will be changing clocks on Sunday morning. Hawaii and Arizona, except the Navajo Nation, don't observe daylight saving time and therefore don't fall back either. Interestingly, the Uniform Time Act of 1966 allows states to remain on standard time year-round, as Hawaii and most of Arizona do, but prohibits them from making daylight saving time permanent.
That hasn't stopped states from trying, though, and Tennessee, Oregon, Washington and Florida have passed laws to make daylight saving time permanent. However, without a change in federal law, the state legislation is just a symbolic gesture.