What Time Is the Royal Wedding in the U.S. And How to Watch It
Americans wanting to see Meghan Markle tie the knot with Prince Harry will be spoilt for choice, as the ceremony airs on several different networks—but they'll be in for an early start.
The couple are set to wed at St. George's Chapel at Windsor Castle at midday local time (7 a.m. ET, 4 a.m. PT), with coverage beginning at 5 a.m. for those on the East Coast and 2 a.m. for those on Pacific Time, USA Today reported.
However, those wanting to skip the commentary (and miss the arrivals from the couple's star-studded guestlist, including—one can only hope—more hats like the creations worn by Beatrice and Eugenie at the 2011 royal wedding) are in for a far more reasonable start.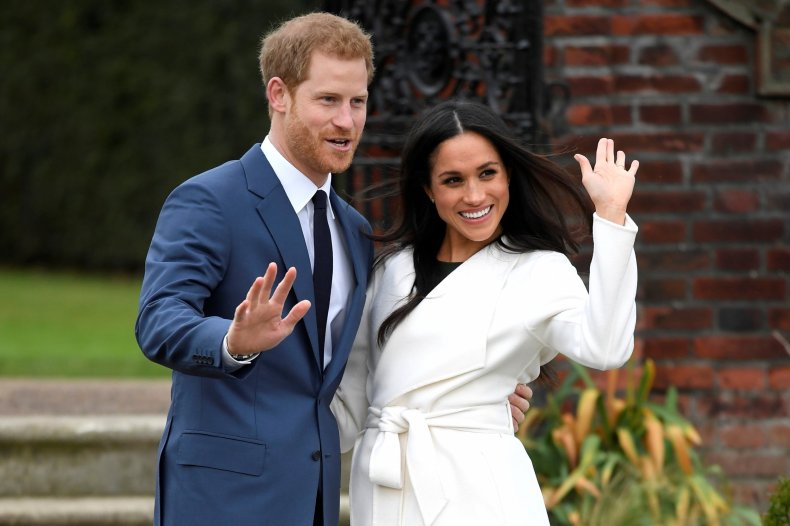 Networks will, however, be kicking off with the whole package, so expect coverage to begin as early (or as late) as 1 a.m. PT/4 a.m. ET.
CNN, CBS, NBC, and PBS will all begin wedding coverage at 4 a.m. ET (1 a.m. PT), while BBC America's coverage kicks off at 4:15 a.m. ET. Expect: background on the couple, how they met, their engagement announcement and speculation on the bride's dress. There may also be some discussion of Meghan's father Thomas Markle, who announced he will be skipping the wedding following a heart operation.
Do not expect: Much mention of Meghan's first marriage and/or any new information. This is purely filler before the big show, er wedding, begins.
Adding to the coverage at 5 a.m. ET (2 a.m. PT) are E!, Fox News, TLC, ABC, and BBC World News (which will be joining BBC One's coverage).
In the U.K., coverage will begin on BBC One and Sky One at 9 a.m., while ITV will join in at 9:30 a.m. The BBC reported that it has removed the licence fee for the occasion, which will allow the event to be screened at street parties and large events.
Updated | This article has been updated to use BST as the local time.