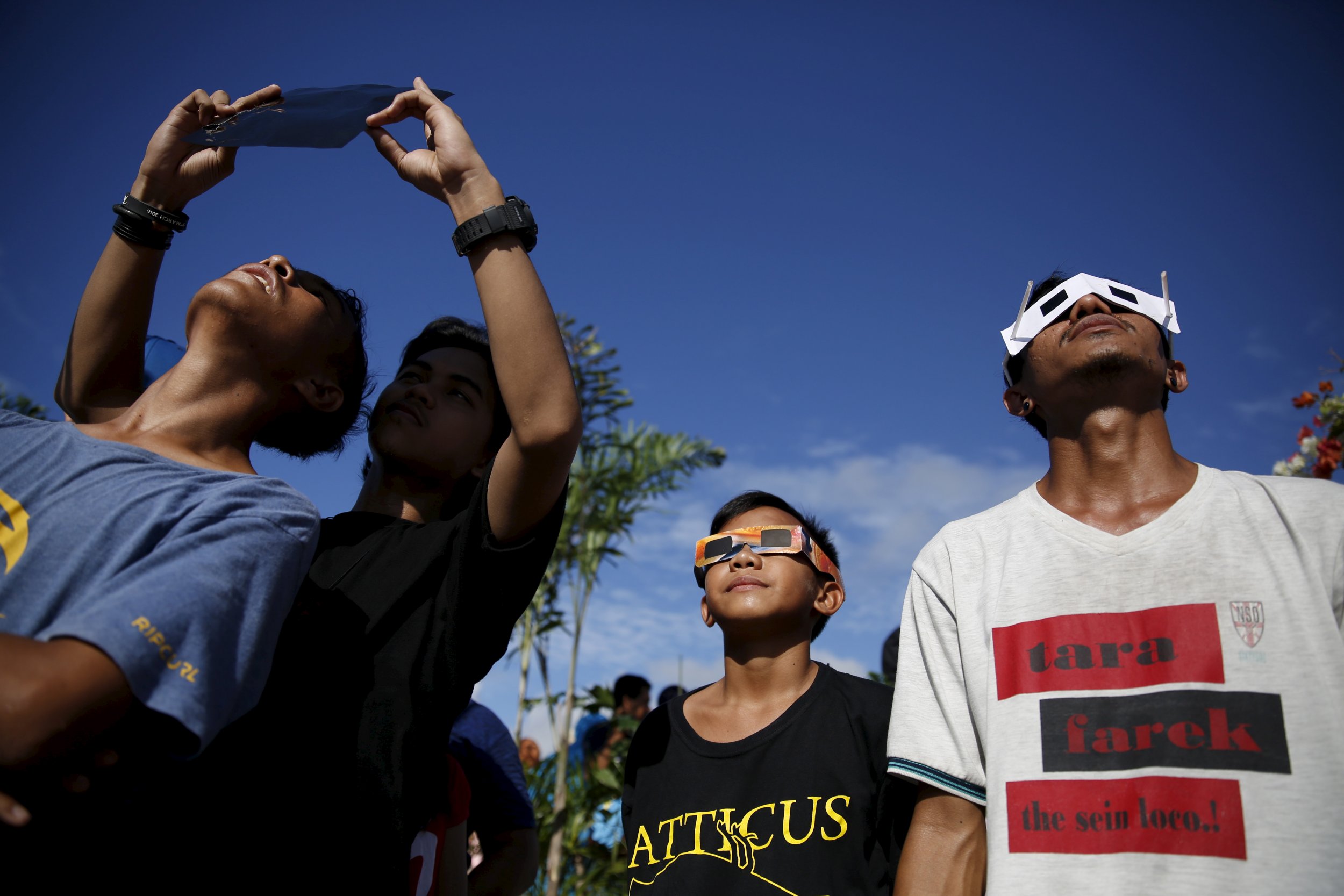 The Great American Eclipse will pass through 14 states as it makes its way across the continental United States, marking the first time the moon has blocked the sun from coast to coast in more than 100 years.
A narrow corridor of 70 miles from Oregon to South Carolina is where you can see the total solar eclipse, where the moon will completely block the sun for a few minutes. However, for hundreds of miles around the corridor, a partial eclipse will also be on view.
Read More: Solar Eclipse Live Stream: Updates and Pictures As Totality Moves From Oregon to South Carolina
In Oregon, the first state to be plunged into darkness, the solar eclipse will begin at 9:05 a.m. local time as the moon creeps in front of the sun. The sun will be completely blocked by the moon around 10:16 a.m. The total eclipse will end near Charleston, South Carolina, at 2:48 p.m. local time.
According to NASA, it will take an hour and a half for the solar eclipse to cross through Oregon, Idaho, Wyoming, Montana, Nebraska, Iowa, Kansas, Missouri, Illinois, Kentucky, Tennessee, Georgia, North Carolina and South Carolina. The best point to observe the eclipse, or the point where there will be the longest period of darkness, will be in Carbondale, Illinois, where the sun will be completely covered for two minutes and 40 seconds.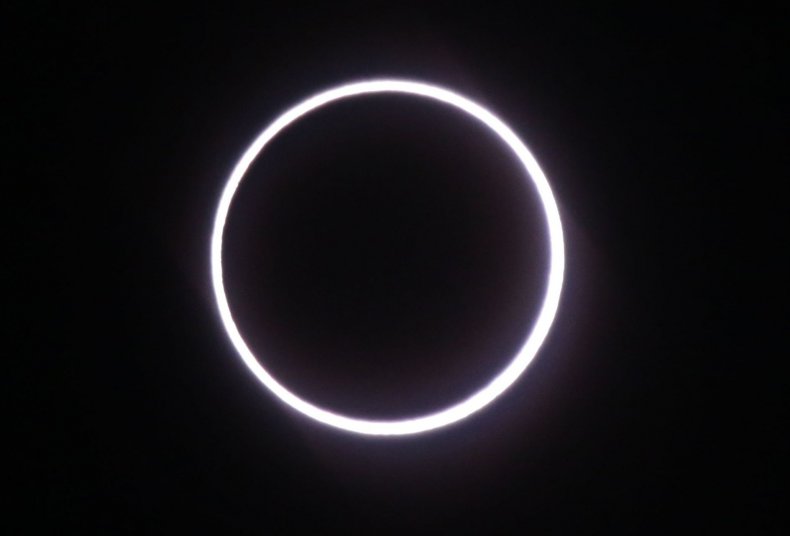 NASA has outlined when the total eclipse will take place in a number of eclipse hot spots, areas where skygazers are flocking to watch the solar event.
Here is the start time of the total eclipse in local time:
Madras, Oregon: 10:19 a.m.
Idaho Falls, Idaho: 11:33 a.m.
Missoula, Montana 11:31 a.m.*
Casper, Wyoming: 11:42 a.m.
Lincoln, Nebraska: 1:02 p.m.
Des Moines, Iowa: 1:08 p.m.
Topeka, Kansas: 1:08 p.m.*
Jefferson City, Missouri 1:13 p.m.
Carbondale, Illinois: 1:20 p.m.
Paducah, Kentucky: 1:22 p.m.
Nashville, Tennessee 1:27 p.m.
Clayton, Georgia 2:35 p.m.
Columbia, South Carolina 2:41 p.m.
*Not a total eclipse
Cloud coverage and possible thunderstorms could spoil the views for some. The National Weather Service is predicting the best weather conditions for the eclipse in Oregon.