What Time Is the Spring Equinox? Phenomenon To Usher in Earliest First Day of Spring in More Than a Century
Thursday marks the first day of spring, and the new season will be ushered in with the biannual phenomenon known as an equinox.
The spring equinox is one of two that occur each year, with the other ushering in autumn. During each of the equinoxes, there are nearly equal parts of daylight and night, and this year the spring equinox is occurring earlier than it has in more than a century, according to the Farmer's Almanac.
The last time spring arrived this early was in 1896, and for the most part, the equinox has occurred on March 20 or 21. This year, it is set to take place on Friday at 3:50 a.m. Greenwich Mean Time, according to the National Weather Service (NWS). That's equivalent to 11:50 p.m. on Thursday for New York City.
During an equinox, the Earth's axis isn't tilted toward or away from the sun, so the sun shines directly over the equator, according to the NWS. This is why day and night appear equal in time.
For the Northern Hemisphere, the equinox means earlier sunrises and later sunsets because that hemisphere tilts toward the sun. The opposite is true for the Southern Hemisphere, where the autumnal equinox is occurring, which means shorter days.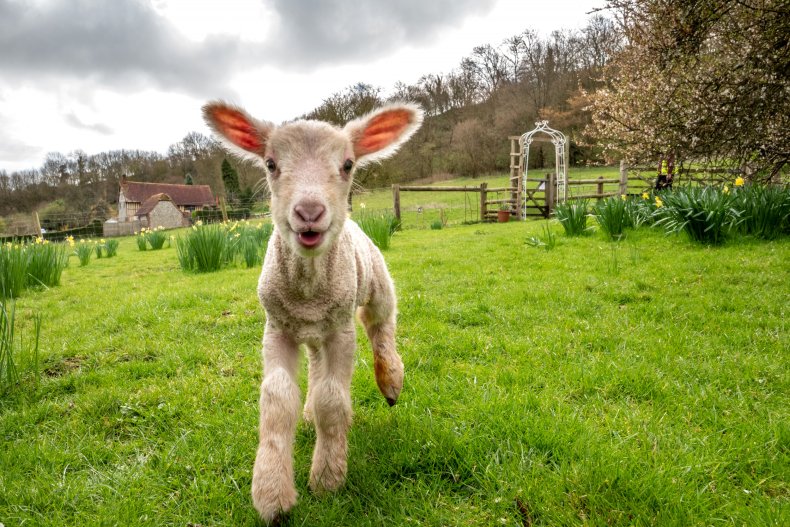 To celebrate the biannual occurrence, people gather at Stonehenge, a prehistoric monument in England. This year, however, the English Heritage Society, which manages the monument, made the decision to close Stonehenge due to a coronavirus outbreak. It will be closed from Wednesday until May 1, the English Heritage Society told Newsweek.
The United Kingdom has had more than 2,600 cases of the virus, which causes COVID-19, and on Monday, Prime Minister Boris Johnson said everyone in the country should avoid nonessential contact with others. Whenever possible, people should work from home and avoid going to places such as bars, clubs and theaters. The government could also prohibit large gatherings, but as of Monday it had yet to implement that restriction.
The prime minister warned that the virus was heading toward a rapid spread and that without "drastic" measures being taken, cases could double every five or six days. To limit the outbreak, people with a fever or persistent cough are being told to stay home for 14 days, as well as those who live with someone who displays symptoms in line with COVID-19.
Equinoxes can, at times, get confused with solstices, which occur in the summer and winter. During the summer solstice, the sun is at the highest point in the sky, making for the longest day of the year. In contrast, the winter solstice marks the shortest day.