What Time, TV Channel is the Seattle Seahawks vs. Minnesota Vikings Preseason Game Tonight? Live Stream, Odds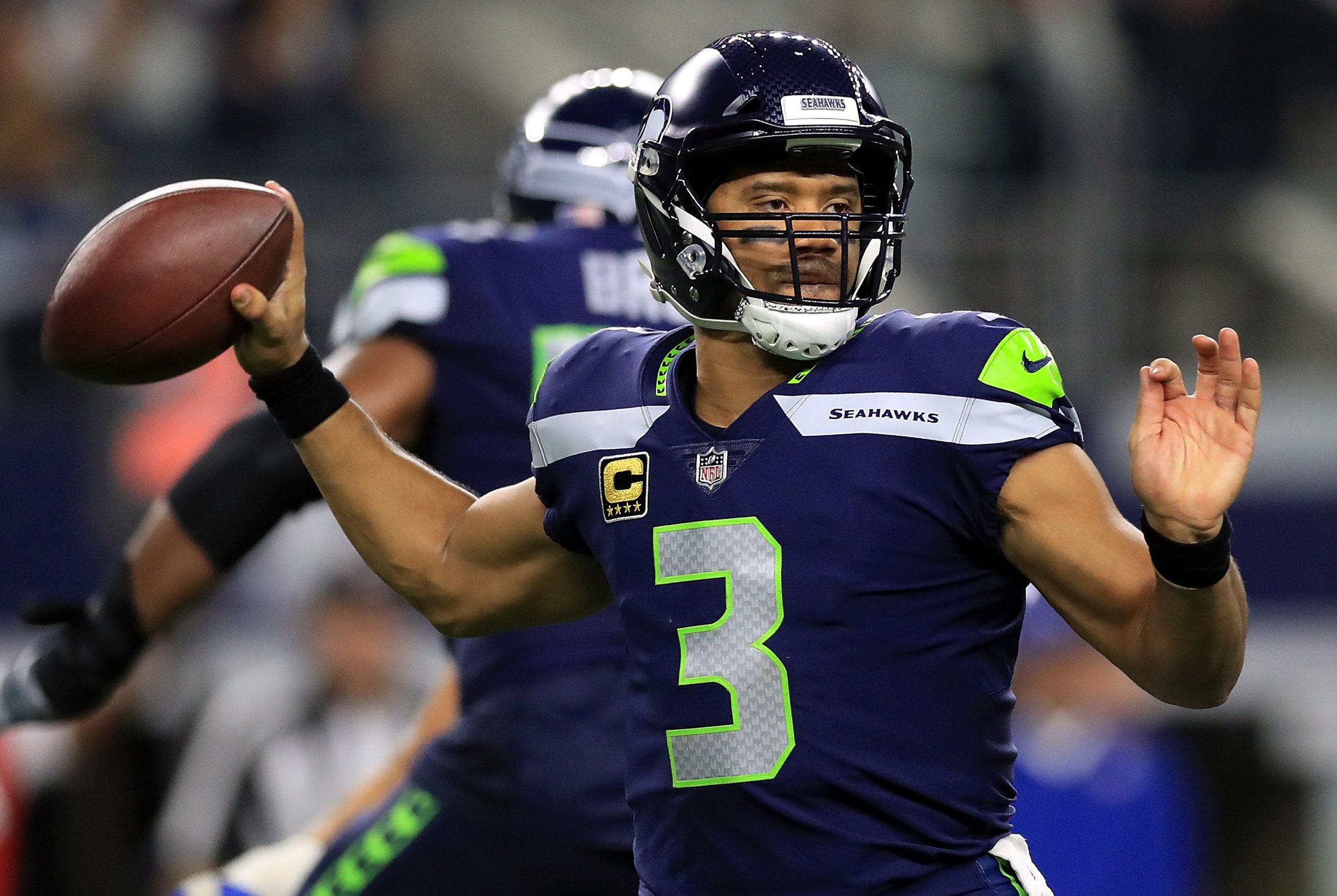 NFL preseason football 2018 returns to Minneapolis tonight: It's Seattle Seahawks vs. Minnesota Vikings at U.S. Bank Stadium.
Week 3 preseason games are typically the last good action starting players get, so tonight's action in Minnesota is a good final tune-up before teams focus on pairing to the 53-man roster in week 4. Many starting players are expected to play into the same half.
(See Seahawks vs. Vikings time, TV channel and live stream information below.)
"This is our last shot at going on the road and working on it," Seahawks coach Pete Carroll said, according to seahawks.com. "Knowing that we have a couple games starting off the season on the road, this is an important trip for us to get comfortable with the whole process, how we do it, the meetings, the hotel, the whole thing. That's important to me right now that we get one more shot at getting that right."
Carroll said Seahawks starters could play into the second half tonight, so fans will get a good glimpse of the offense and defense units heading into the regular season.
Preseason games can be hard to find on TV since many are not broadcast by the usual networks, and tonight's Seahawks vs. Vikings preseason match-up is no different. But we've got you covered with local channels for where, when to watch.
Seahawks vs. Vikings
Time Tonight: 8 p.m. ET
Live Stream: fubotv.com (free if seven-day trial)
Odds: Minnesota -3.5; over/under 39.5
TV Channels (see locals):
Seattle TV Channels: KCPQ (FOX/13 - Seattle) ; KPTV (FOX/12 - Portland OR) ; KAYU (FOX/28 - Spokane WA) ; KCYU (FOX/41 - Yakima WA) ; KFFX (FOX/11 - Tri-Cities WA) ; KEVU (My/23 - Eugene OR) ; KFXO (FOX/39 - Bend OR) ; KFBI (My/48 - Medford OR) ; KIVI (ABC/6 - Boise ID) ; KSAW (ABC/51 - Twin Falls ID) ; KTBY (FOX/4 - Anchorage AK) ; KATN (FOX/2.2 - Fairbanks AK) ; KHNL (NBC/13 - Honolulu)
Minnesota TV Channels: KMSP (FOX/9 - Minneapolis) ; WDIO (ABC/10-13 - Duluth) ; KTTC (CW/10.2 - Rochester MN) ; KEYC (FOX/12.2 - Mankato MN) ; KVRR (FOX/15 - Fargo ND)
KNDX (FOX/26 - Bismarck ND) ; KXND (FOX/24 - Minot ND) ; KSFY (CW/13.2 - Sioux Falls SD) ; KFXA (FOX/28 - Cedar Rapids IA) ; KCCI (MyTV/8.3 - Des Moines IA) ; KPTH (FOX/44 - Sioux City IA) ; KGCW (CW/23 - Quad Cities) ; WKBT (CBS/8 - La Crosse WI) ; KETV (ABC/7 - Omaha)
What Time, TV Channel is the Seattle Seahawks vs. Minnesota Vikings Preseason Game Tonight? Live Stream, Odds | U.S.