What Time, TV Schedule is the Alabama vs. Texas A&M Game on Saturday? Alabama vs. Texas A&M 2018 Odds, Tickets, Weather Forecast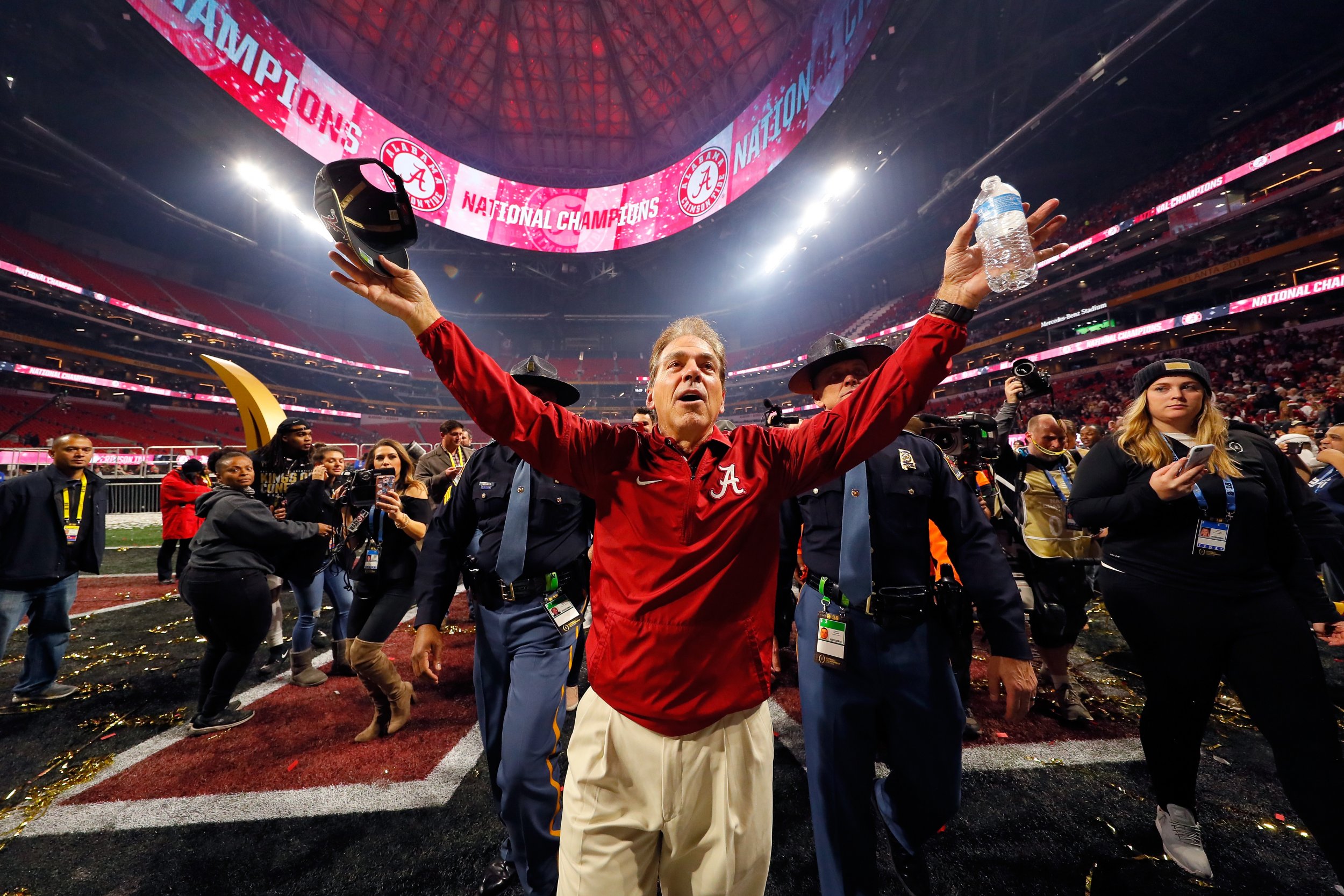 The SEC's West Division is getting serious in a hurry in 2018. Last weekend we had a thriller between Auburn and LSU, with the Tigers claiming a last-second win on a field goal. Now, it's time for No. 1 Alabama vs. No. 22 Texas A&M in Tuscaloosa on Saturday -- just don't try to tell oddsmakers this one will be close.
The matchup of SEC West heavyweights is set for Saturday afternoon at 2:30 p.m. CT on CBS, with Brad Nessler and Gary Danielson in the booth and Jamie Erdahl working the sidelines.
Alabama vs. Texas A&M
Date: Saturday, September 22, 2018
Time: 2:30 p.m.
TV channel: CBS
Odds: Alabama -26.5
Tickets: The game is a sellout but plenty of tickets are available with resellers including stubhub.com, where seats in the top section are available on game-week for just below $50. In the lower bowl, expect to pay above $100.
Forecast in Tuscaloosa on Saturday: It's going to be hot and sunny, with mostly clear skies and a high temperature of 92 – meaning the heat index close to kickoff will be near 100. Only a stray shower is possible and a light breeze will blow at around 5 miles per hour. In other words – very sunny and hot until the second half, when the sun will begin to lower, dropping the temperature a bit.
Considering Alabama is a nearly four-touchdown favorite, it hardly lines up as a big conference battle between two ranked teams. But that's how good Alabama looks so far in 2018. The Crimson Tide isn't just winning, they have destroyed opponents so far. Last week's win was a 62-7 thrashing at Ole Miss that wasn't even that close – Alabama had reserves playing in the second quarter and was down to fourth string before it ended.
But don't go trying to tell Alabama coach Nick Saban the Crimson Tide is a 26.5-point favorite. The Aggies, coached by former Florida State coach Jimbo Fisher, are good enough to beat Alabama, Saban said this week.
"We're playing a really good team this week in Texas A&M. Jimbo's done a really good job there," Saban said at his weekly press conference. "They've got really good players at a lot of positions on both sides of the ball and special teams.
"Obviously that was pretty much the indication when they played Clemson, probably had, arguably, a lot of opportunities to win the game and at the end, it didn't really work out for them. They're fifth in the country in total offense, quarterback [Kellen Mond] is playing really, really well, one of the leaders in our conference in terms of efficiency and effectiveness in passing the ball. They've got great balance. …
"Their defense has really played well so far, ranked in the top 20 in most categories in the country. The punter (Braden Mann) is really, really outstanding. This is a really good team that we're playing, the best team that we've played so far, and it's really going to be important that we do a good job in preparation all week and getting ready for a big game."