What Is TNC? Secret All-male Society Brett Kavanaugh Joined at Yale Under Scrutiny
Supreme Court nominee Brett Kavanaugh has seen his past associations come under scrutiny following an allegation of sexual assault made against him by Christine Blasey Ford, who claimed Kavanaugh attacked her at a house party in the early 1980s when both were in high school. A second allegation of sexual harassment against Kavanaugh, from when he was a freshman at Yale University was reported by The New Yorker on Sunday.
During his time at Yale, Kavanaugh belonged to the now defunct all-male secret society Truth and Courage (TNC), known by the nickname "Tit and Clit' club. The society, which the Yale Daily News reported, was a popular group among athletes disbanded around 2010, more than 20 years after Kavanaugh had left Yale.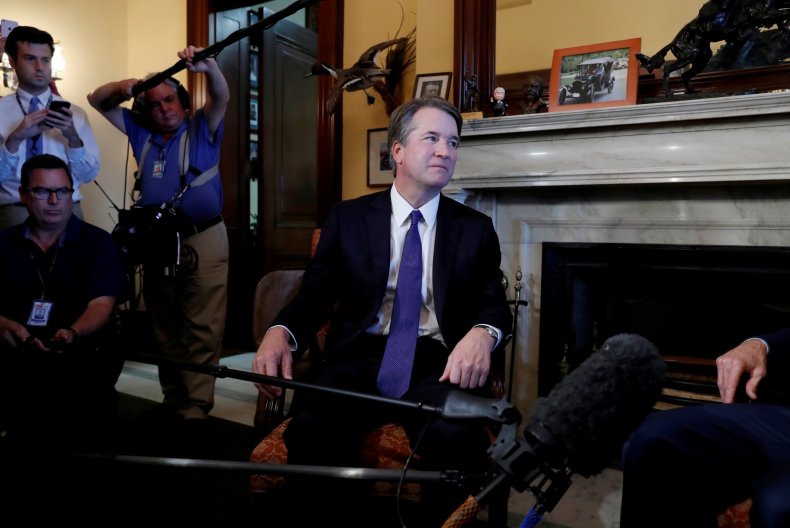 The group's official name, Truth and Courage, was intended as a dig at other more well-established and high-brow secret societies at the college, according to a former Yale student.
TNC was made up of "nice party guys," former student Kristin Sherry, who attended Yale in the 1980s shortly before Kavanaugh was admitted and knew members of TNC, she told Buzzfeed News in a July interview. "It was a bit of a joke.
"Other societies were looking for a prestigious family background, or your GPA. Each had their own personalities," Sherry said, explaining that TNC was mostly "organized around having sex with coeds."
As well as being a member of TNC, which remained an all-male group until it dissolved, Kavanaugh was also a member of the fraternity Delta Kappa Epsilon, which received a five-year campus ban after footage emerged of fraternity members standing outside a women's center and chanting "no means yes, yes means anal" in 2011, long after Kavanaugh had left the university.
The extent to which the Delta Kappa Epsilon exhibited any misogynistic traits during Kavanaugh's years has not fully emerged One former administrator told the Yale Daily News that the fraternity had been more "tame" during Kavanaugh's time.
But an alumna disagreed, saying she had complained about the fraternity during her time at Yale. Rachel Eisler told the Daily News that when she was a student at Yale in the 1980s, the fraternity had made a flag from women's underwear, a move she said was demeaning in a letter she wrote to the paper in 1985.