What Took the Dems So Long to Oust Franken?
Another woman has stepped forward and accused Senator Al Franken (D-MN) of sexual harassment.
The woman, whose named has yet to be released, claims that the Senator from Minnesota attempted to forcibly kiss her after a taping of his radio show in 2006.
This latest accusation follows no fewer than six other allegations by different women accusing the Senator of forcible kissing or touching.
Franken denied the latest accusation. Still, at least a dozen Senate democrats called on the Senator to resign yesterday -- including more than six of Franken's women colleagues. The calls prompted his office to issue a statement saying he would make an announcement today.
There's no question whether Franken must announce his resignation. That Franken still held his seat after six women bravely stepped forward to expose his sexual misconduct is beyond troubling. It's admirable for Senate Democrats to call for Franken's resignation -- but it shouldn't have taken this long.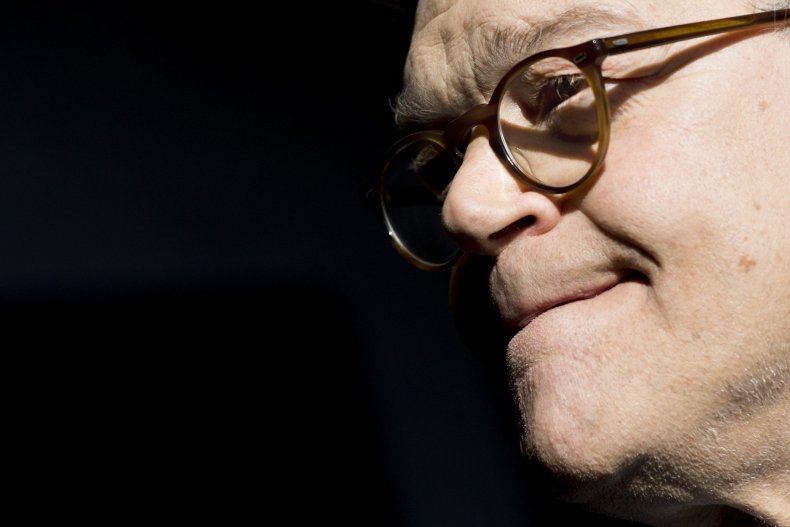 The Minnesota Senator's demise began last month after radio personality Leeann Tweeden dropped the bombshell photograph in which Franken is visibly groping her chest while she sleeps. The Senator was quick to issue an apology, saying the stunt was "intended to be funny, but wasn't."
He's right -- groping a woman's breast is far from a punchline. More importantly, the floodgates were opened, and Franken's apology to Tweeden wouldn't be the last time his inappropriate behavior made headlines.
Less than two weeks later, another woman came forward alleging that Franken forcibly grabbed her rear during a photo taken in 2010 at the Minnesota State Fair. The Senator responded by saying he "feels badly" that the accuser felt disrespected from their interaction.
After the second allegation, two more women anonymously stepped forward. The first woman claimed that Franken groped her during a photo taken together in 2007. The second woman said that Franken grabbed her behind at a 2008 fundraiser before lewdly suggesting the two sneak off to the bathroom. Franken denied these allegations.
Next came the accusation from army veteran Stephanie Kemplin, who said the Senator groped her breast during a 2003 USO tour. Kemplin told the press, "I remember clenching up and how you just feel yourself flushed," she said. "And I remember thinking -- is he going to move his hand?"
A spokesperson for Franken responded by saying the Senator has never intentionally engaged in such conduct.
Franken's sixth accusation came from an anonymous elected official in New England. The woman says that Franken tried to forcibly kiss her in 2006 at a live taping of Franken's then show, Air America. The Senator has yet to respond to these claims.
What is particularly disturbing about Franken's behavior is that he had been viewed as an ally of victims of sexual violence. Franken called the women who came forward with stories of sexual harassment through the #MeToo campaign "courageous."
And in 2009, Franken spearheaded an amendment through Congress that guaranteed sexual assault victims their day in court.
As recently as October, Franken stood alongside Abby Honold as she told her story about when she was raped by a man who had previously interned for Franken.
Al Franken's conduct and continued representation in the United States Senate is a complete embarrassment. Even more embarrassing is that it took seven accusers to oust the disgraced Senator.
Both Franken and his Democratic colleagues should be ashamed -- the former for his behavior and the latter for their silence.
Let's hope today is Franken's last as a member of Congress.
Jacy Gomez, a former congressional staffer for Sen. Chuck Grassley (R-Iowa), is an associate at Keybridge Communications, a D.C-based public relations firm. The opinions above are her own.