What Is the Trans-Pacific Partnership and Why Are Critics Upset by It?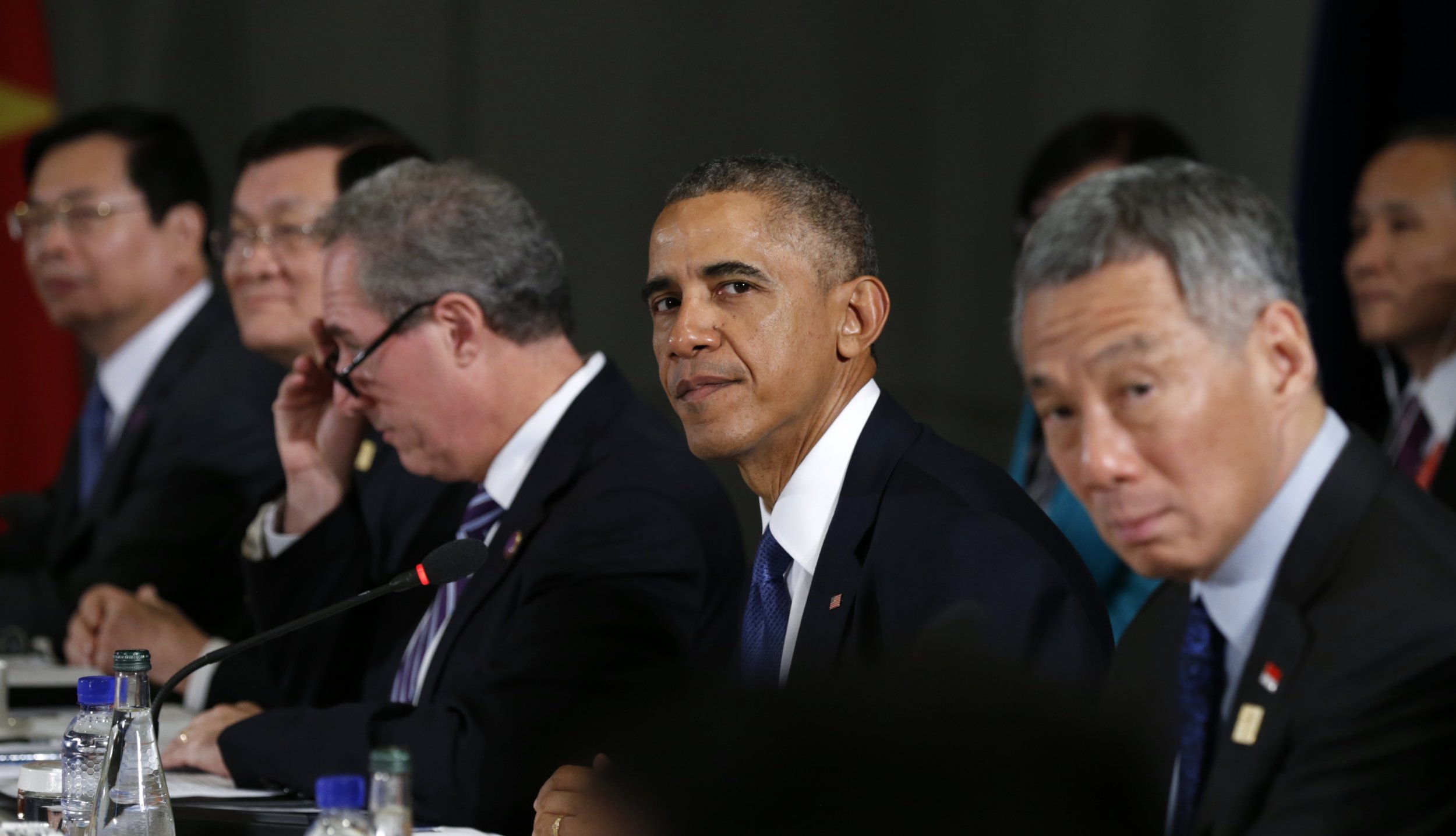 What is the Trans-Pacific Partnership, or TPP? The short answer: a giant trade agreement between the United States, Australia, Brunei Darussalam, Chile, Malaysia, New Zealand, Peru, Singapore, Vietnam, Canada, Mexico and Japan.
The long answer: We don't know exactly what the TPP is—"we" being the vast majority of the American people. That's because we haven't been allowed to read it, despite the fact that whatever new rules and regulations it contains will certainly affect the lives and livelihoods of many of us. The TPP has been in the works for more than a decade, but public interest in the agreement has peaked only recently.
Why so clandestine? The Obama administration, like the other participating governments, has kept drafts of the agreement under lock and key, although some 700 "cleared advisers," most of them corporate lobbyists, have been able to read it and make suggestions. This, naturally, has led to speculation from a variety of sources about what's actually in the TPP.
For its part, the administration has disclosed an outline of its goals for the agreement. Broadly, it wants to create favorable conditions for U.S. companies doing business in TPP partner countries. As part of that, the administration hopes to eliminate tariffs on U.S. goods and services in TPP countries. For example, the administration writes that "certain U.S. auto parts currently face a 27-percent tariff entering Vietnam. Other countries that have an FTA with Vietnam, such as China, Thailand, and Indonesia, export their auto parts to Vietnam duty free."
The administration hopes that by eliminating tariffs and nontariff barriers to trade, such as fees, subsidies and embargoes) it will create a favorable environment for U.S. companies operating in TPP partner countries.
But thanks to WikiLeaks, some of the agreement—two chapters and some associated documents—has leaked online. The two leaked chapters cover intellectual property and environmental regulations. And what they reveal has many, including Internet privacy rights advocates, labor unions and environmentalists, worried. New York City Mayor Bill de Blasio calls the agreement "a huge mistake."
What's got folks' feathers ruffled? Internet privacy advocates like those at the Electronic Frontier Foundation say that regulations in the leaked chapter on intellectual property go too far. For instance, the EFF is concerned that the TPP would require signatories to adopt criminal sanctions for those found guilty of copyright infringement—in other words, you could end up in prison for sharing music or movies online.
The agreement would also put new demands on Internet service providers (ISPs), requiring them to police what their users access on the Internet—to enforce copyright law, essentially. "Private ISP enforcement of copyright poses a serious threat to free speech on the Internet, because it makes offering open platforms for user-generated content economically untenable," Kurt Opsahl and Carolina Rossini of the EFF write. "For example, on an ad-supported site, the costs of reviewing each post will generally exceed the pennies of revenue one might get from ads. Even obvious fair uses could become too risky to host, leading to an Internet with only cautious and conservative content."
Environmentalists were upset at what they saw in the leaked chapter on environmental regulations. A joint analysis by the Sierra Club, World Wildlife Fund and National Resources Defense Council found the TPP to be a step backward from a 2007 agreement worked out by the George W. Bush administration. The TPP takes a softer approach on the environment, the groups say, requiring only that signatories "affirm [their] commitment" to uphold environmental regulations and allowing countries to avoid a more demanding legal standard. And the TPP does away with the robust system for addressing complaints that a signatory country has violated an environmental rule, replacing it with a watered-down arbitration system.
Though only two chapters of the agreement have leaked (so far), other groups have shown concern too. The AFL-CIO, a federation of unions, wants the TPP to include robust labor protections for U.S. workers and those in other TPP nations. But, it says, "given the secrecy of TPP negotiations, we cannot say whether what will emerge in the final TPP will improve significantly upon the Bush-era deals."