What Travelers Should Know About Australia Wildfires (and How to Help)
As devastating wildfires continue to burn across Australia, the priority is on emergency response. But for long-term recovery, tourism will play a vital role.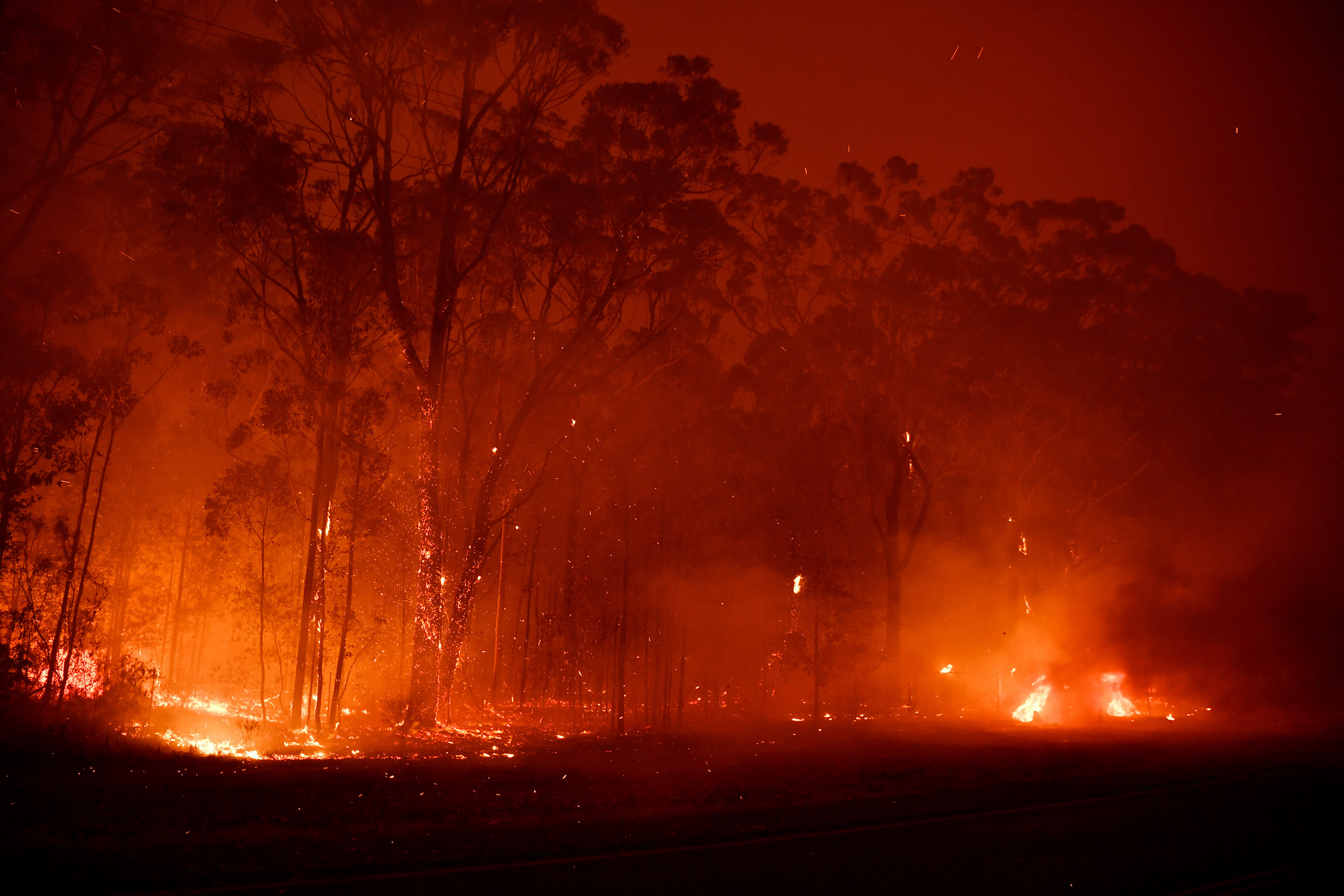 Devastating wildfires continue to spread across Australia, with more than 7.3 million hectares (28,185 square miles) of land burned nationwide over the past few months. At least 24 people have been killed nationwide, and more than 2,000 homes have been destroyed by the flames.
The country's government has pledged to invest "whatever it takes" to help its citizens and wildlife recover. Donations are pouring in from around the world, with celebrities such as Elton John and Chris Hemsworth donating millions for relief efforts as the wildfires engulf Australia. A Facebook fundraiser set up by comedian Celeste Barber has topped $20 million.
The effect on wildlife has been dire, with a staggering 1 billion animals now estimated to have died. One-third of the land on Kangaroo Island, which lies off Australia's southern coast, has been burned by a raging wildfire, NASA satellite images show. Australia's version of a Galápagos island, Kangaroo Island is a refuge for some of the country's most endangered wildlife. One of Australia's best luxury resorts, Southern Ocean Lodge, a clifftop property on the island, was destroyed in the wildfires this week.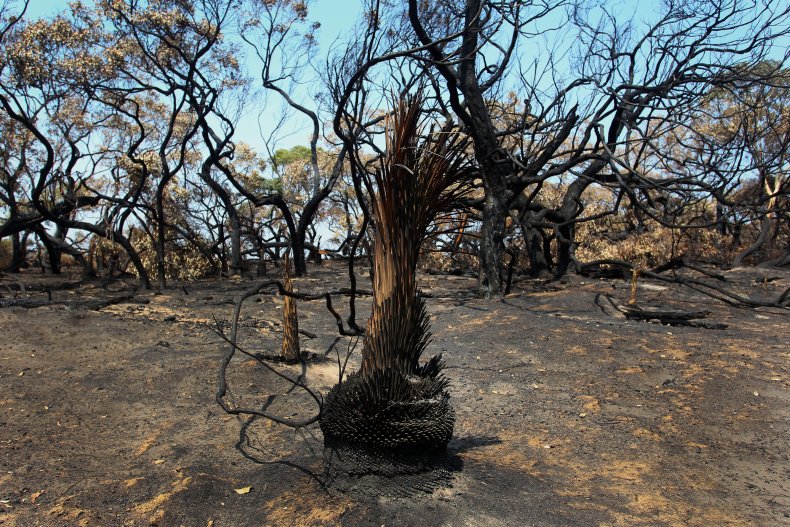 With all the grim updates pouring in, what should travelers do if they are visiting the country now or plan to in the year ahead? We talked to a few travel experts on the ground in Australia to find out.
"The number one priority right now continues to be the emergency response to these devastating bushfires and the safety of communities and tourists in affected areas," says Tourism Australia Managing Director Phillipa Harrison.
As widespread as they are, the fires are not everywhere, says Phil Sylvester, travel safety expert and head of media communications at World Nomads, a travel insurance company based in Australia. "It is a large country, almost the same size as the United States, so the whole country is not alight and there remains plenty of opportunities to enjoy what Australia has to offer."
World Nomads also advises travelers to not immediately cancel travel plans to the country before they find out the latest information on the ground.
"I have seen, from past severe weather events and natural disasters, tourism is an extremely resilient sector," adds Harrison. "When affected communities are ready to once again welcome visitors, tourism will continue to play an important role in supporting their recovery.
Here's what else to keep in mind.
What should travelers know about traveling—now or in the near future—in Australia?
While Australia has always been prone to wildfires, with its soaring temperatures, strong winds, and lack of rainfall only intensifying them, this fire season is unprecedented. Australia's "sunburnt country" moniker, bestowed by poet Dorothea Mackellar in 1908, has an eerie resonance now with this bushfire season's record-breaking devastation of land burned and wildlife killed.
"Visitors should know there is an extensive early-warning system in place, and there is usually plenty of time to leave a location before it is too late," Sylvester advises.
"In the major urban areas, except where housing abuts bushland, the fire risk is insignificant. However some cities, especially Sydney, are affected from time to time by smoke from the bushfires. In fact, the smoke plume carried on prevailing winds has affected New Zealand," he adds.
"The air quality in Sydney has at times been the worst in the world, and those with respiratory conditions are advised to stay indoors," Sylvester continues. "Australia is in the grip of a drought at present, and quenching rain, which will also lower the bushfire risk, is not expected until April."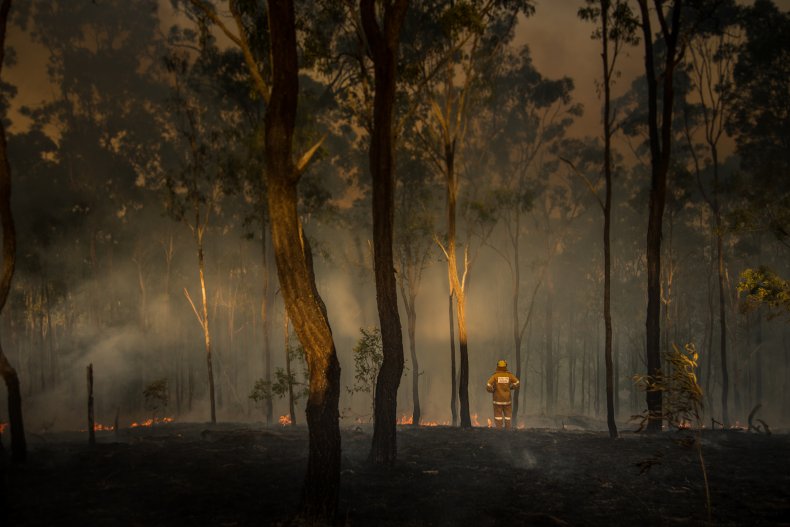 What should you do about your travel plans if you have just landed, or are about to, in Australia?
Firstly, don't panic and don't let disappointment set in,' says Nigel Malone, co-founder of Adventure Junky, a sustainable-travel app and community based out of Sydney. "You just need to change your mindset a little. There's still plenty of incredible and entirely safe places to visit in Australia and Sydney despite the fires."
"Aussie mateship is the number one reason to visit Australia, and I can tell you there is no better time to see our true spirit than in a crisis. When the going gets tough, Australians get going, and it's a sight to see and experience," Malone adds.
"Of course, you don't want to get in the way. If your one goal in life is to hike into the Blue Mountains, we're sorry. But the moment you move on from that and realize that freeing up the roads for fire trucks is more important than a selfie in front of the Three Sisters, you're in the right mindset and will open yourself up to having another equally inspiring experience."
How can travelers be safe and responsible while traveling in Australia now?
Travelers are advised to stay up to date with the latest information and news as conditions can change at any time. Check with locals about the risk and always follow the advice of authorities. The Australian government's Bureau of Meteorology provides weather updates for all parts of Australia, including the latest fire warnings, at bom.gov.au. For specific advice, check out updates available from the New South Wales Rural Fire Service, National Parks (the federal park agency) and emergency services in the relevant state or territory.
The most accurate and useful app for staying aware of fires in New South Wales is Fires Near Me Australia, which is available on Apple and Google. The websites of the fire service in each state will have information.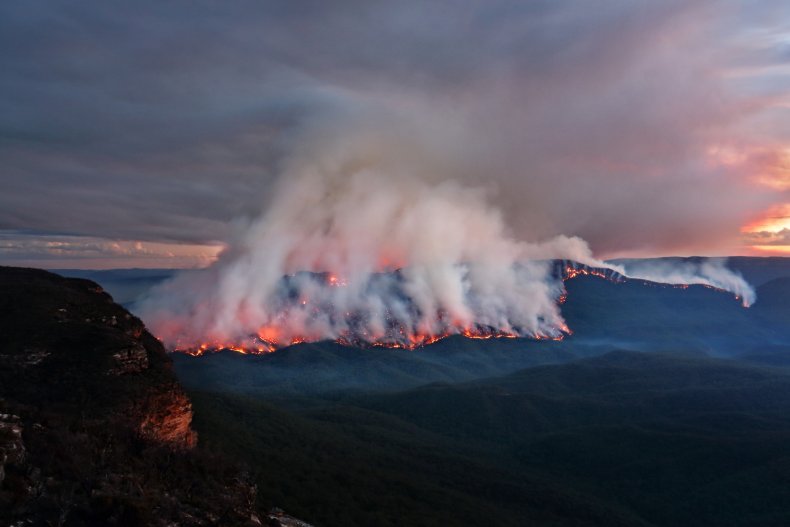 What if you have a trip to Australia coming up or would like to visit later this year?
"All of the above, but also build some flexibility into your plans. Avoid itinerary tunnel vision," Malone says. "Also, think about the time you are traveling. It feels like bushfires will be a more consistent factor of Australian summers, and the science certainly backs that up, so this does allow travelers to plan accordingly. Avoid peak summer season in bushfire-prone zones."
As your trip approaches, keep an eye on local conditions. Our best source of information is ABC (Australian Broadcasting Corp.). In situations such as the current one, it is the go-to source for information and jumping-off point to other reliable sources, such as the NSW Rural Fire Service
How can travelers continue to do their part in combating climate change?
"Lastly, let's acknowledge the climate science as to why this is all happening," Malone says. "Let's act as individuals to do what we can to combat the climate emergency. As citizens and travelers, let's minimize our carbon footprint. It's our best hope of preserving the planet for future generations to explore."
Adventure Junky, a certified B corporation, recently unveiled its Adventure Junky Offsetter, which allows travelers, specifically frequent ones, to take responsibility for their personal and travel emissions.
For a monthly subscription of 14 U.S. dollars, Adventure Junky's Offsetter provides travelers with a simple, convenient means to offset their personal carbon dioxide emissions, plus a buffer for travel that equates to several domestic and international trips per year. The Offsetter lets travelers monitor their positive impact each month, with 48 real-life trees planted on their behalf (and reflected in their growing "online forest"). They can also invest in projects such as renewable energy generation and carbon efficiency initiatives, which results in personally offsetting 3 tons of carbon dioxide monthly.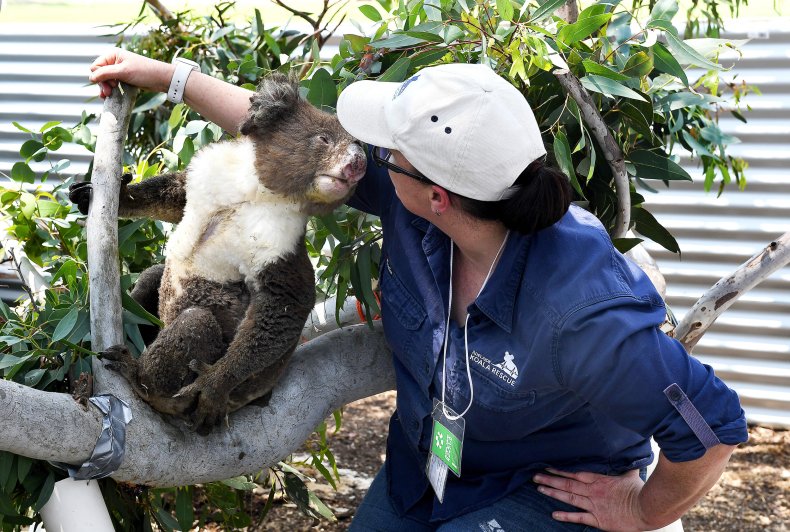 How can travelers help relief efforts from abroad?
When affected communities are ready to once again welcome visitors, tourism dollars will play a vital role in supporting their recovery. But experts all agree that the best thing travelers can do now is rally around the affected communities with support.
If you would like to help with the response and recovery efforts, here are some suggested organizations you can donate to:
Smaller organizations to donate to:
Support the local firefighters, mostly volunteers, some of whom have lost their own homes and lives.
Support wildlife rescue, these volunteer groups save and care for injured and orphaned wildlife.