What Is Trea Turner Accused Of? Nationals Star in Twitter Storm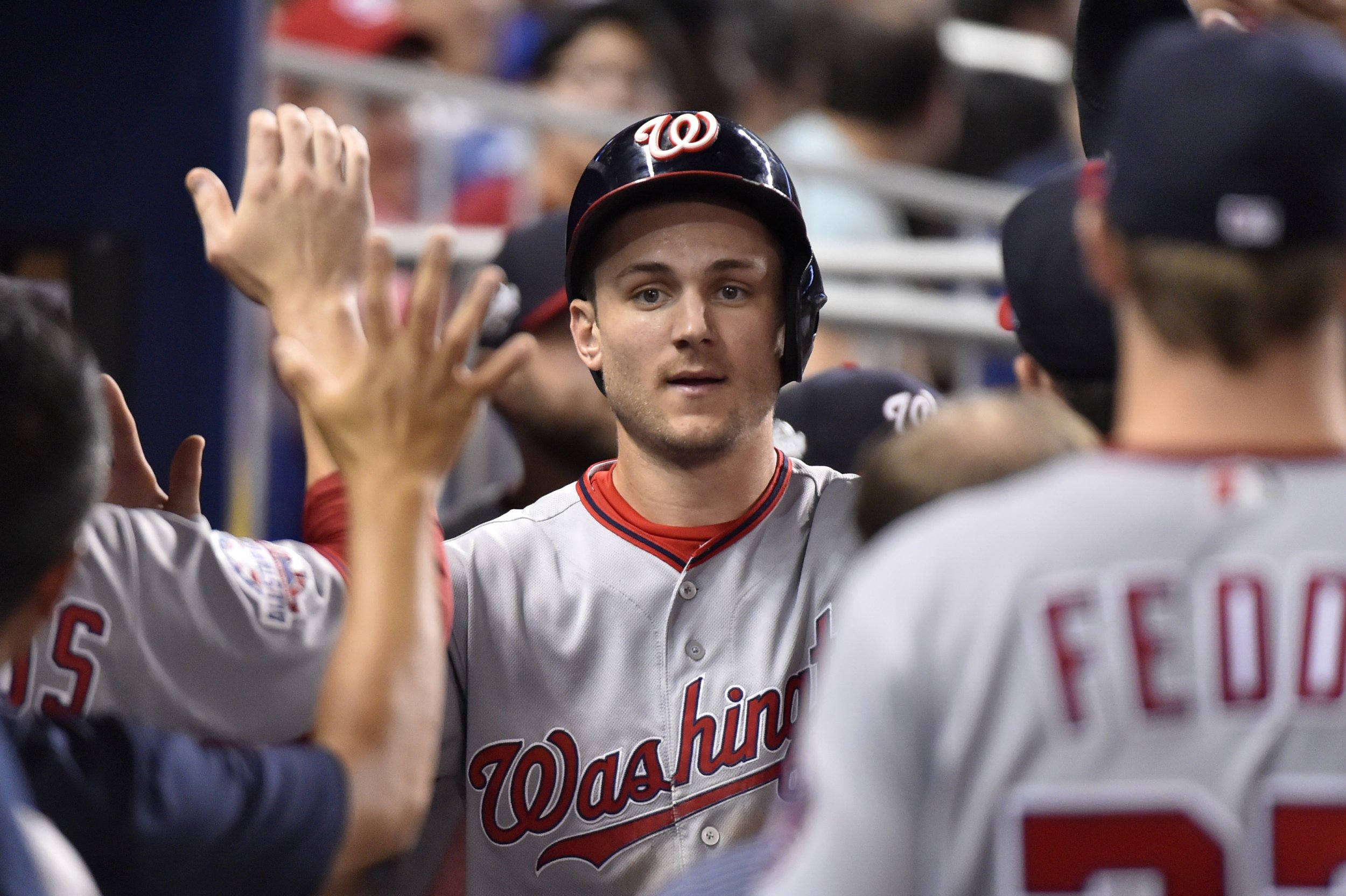 Washington Nationals shortstop Trea Turner is the third Major League Baseball star to be mired in controversy, after a series of offensive tweets he posted resurfaced.
The hate messages, which contained anti-gay comments and a racist joke, were sent between 2011 and 2012, when Turner was 18.
"There are no excuses for my insensitive and offensive language on Twitter," Turner said in a statement on Sunday.
"I am sincerely sorry for those tweets and apologize wholeheartedly. I believe people who know me understand those regrettable actions do not reflect my values or who I am. But I understand the hurtful nature of such language and am sorry to have brought any negative light to the Nationals organization, myself or the game I love."
Mike Rizzo, the Nationals general manager, described the tweets as "inexcusable."
"The Nationals organization does not condone discrimination in any form, and his comments do not in any way reflect the values of our club," Rizzo said, as quoted by the Washington Post.
However, Rizzo said that Turner "has been a good teammate and model citizen in our clubhouse."
The Nationals star's old tweets were posted by an account in apparent retaliation after earlier on Sunday a pro-Nationals Twitter account had dug up racist and homophobic tweets sent by Atlanta Braves starter Sean Newcomb.
The latter's tweets included several gay slurs and a racially offensive remark and they were posted in 2011 and 2012, when Newcomb was 18.
The Braves' left-hander— who will meet Billy Bean, the MLB's inclusion ambassador, later this week— admitted sending the tweets and insisted he regretted them.
"This is something that obviously can't be happening," he was quoted as saying by Fox Sports reporter Kelsey Wingert.
"I feel bad about it. I don't mean to offend anybody. I definitely regret it."
Both Newcomb and Turner's tweets were deleted almost as soon as they were dug out, but it was a case of too little too late for both players.
The incidents draw yet more unwanted attention on the MLB, which had to deal with a similar PR nightmare two weeks ago Josh Hader's appearance at the All-Star game was marred by controversy after a series of racist, homophobic and misogynistic tweets he sent years ago emerged.
A Twitter account named MLB Insider Dinger was reportedly the first to retweet the posts—which date back to 2011 and 2012 and have since been deleted— before several other users followed suit.
The tweets emerged during the All-Star game and the Milwaukee Brewers reliever only found about the social media storm once he left the pitch to find that his "phone was blowing up."
While Hader apologized immediately, the tweets sparked a heated debate over the way the MLB handles similar incidents. In the past, the league has disciplined players for offensive comments, but it might be hard to apply the same treatment to Hader, as the tweets were sent before the Orioles selected him in 2012.
Even more controversially, the Maryland native was given a standing ovation by the Brewers fans when he took to the pitch at Miller Park just days after the incident.