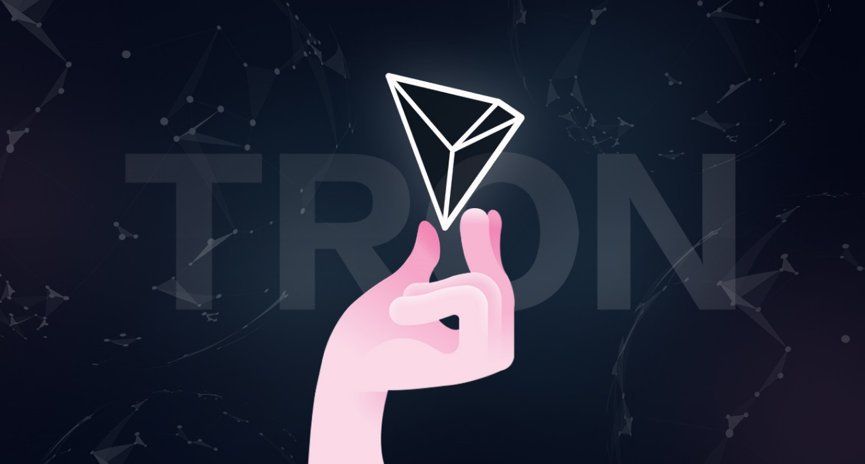 As the cryptocurrency craze continues, with Bitcoin leading the way, a slew of smaller, cheaper projects are emerging that investors are getting excited about. One is Tron, a coin that its Chinese founder hopes will challenge the world's major content providers, such as Facebook and YouTube.
According to its website, Tron (TRX) is a blockchain-based platform that seeks to decentralize the internet, or rather content-sharing on the internet, ensuring that artists, creatives, musicians, authoring can release their content without having to use a middle company, be it Amazon, YouTube, Apple, or Facebook.
The digital currency was created by 26-year-old Justin Sun, a self-proclaimed protegé of Alibaba chief executive and billionaire Jack Ma. He has amassed 350,000 Twitter followers, promoting the coin to both its loyal followers and investors, as well as to the wider cryptocurrency community. Forbes listed him in its 30 under 30 for Asia in 2015 and he previously worked for another fledgling cryptocurrency, Ripple (XRP).
The former University of Pennsylvania student is one of the most vocal crypto-founders on the platform, from hosting a one-hour livestream about the coin to announcing partnerships to announcements of a new San Francisco office to promoting a vote for the coin to be accepted by new digital exchanges. He has even engaged in a back-and-forth with the famous founder of Litecoin, one of the top four cryptocurrencies, Charlie Lee, on Twitter.
The currency to be used on the platform is known as "Tronix." According to Sun, the cryptocurrency is already set to have a user base of at least 10 million, with Sun announcing that the Tron network will be implemented for his own Chinese social networking app Peiwo.
The coin has so far struck partnerships with a series of major companies, including Chinese video hardware and software provider Baofeng (which Sun dubbed the "netflix of China"), oBike, the largest bike-sharing company in Singapore, which will release "oCoins" on the Tron platform, with riders accumulating coins the more they ride. It also boasts investors such as Wei Dai, the founder of bike sharing company ofo, and a team of developers from Alibaba and Microsoft.
Sun has floated that it has a partnership in the works with a space exploration company, and rumors abound online about a partnership with Alibaba, although these remain unfounded.
It is mostly bought with Bitcoin or Ethereum, the number one and two cryptocurrencies, on the Tokyo-based exchange Binance, and at the time of writing had a market cap of almost $6 billion, despite its low price. The coin began life in September, trading at just a tenth of a penny. Earlier this month, it had soared past the 30 cent mark, before dropping back to as low as 4 cents, because of a wider market crash founded on fears that South Korea would ban cryptocurrency.
That country is a major market for digital coins, and the country has signaled that it will not ban cryptocurrencies, but more stringently regulate them to stop market manipulation and fraud.
The coin's price is rising again, now valued at 8.4 cents at the time of writing, without a single real-case user of the coin at present. Cryptocurrency critics and advocates of Tron are divided on the potential of the project. Hype, potential, fears and doubt all shape the market price of a cryptocurrency, as does the market supply, and Tron is no different.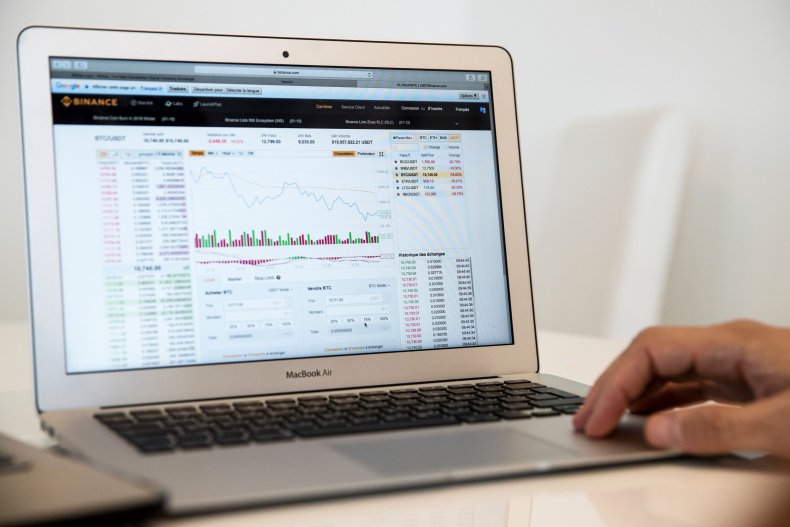 Detractors of Tron say that the coin has a circulation of 65 billion coins, too much for it to have any significant monetary value. By contrast, Ripple has a circulation of 38 billion and recently surged past the $3 dollar mark. They also say that Tron is just an idea that is yet to be implemented, so no one can truly tell if it will be a success.
They have also pointed to the project's "whitepaper" as one that bears hallmarks of other projects. But Sun has used his social media presence to add a sheen of transparency to the coin, challenging the claims of copying other projects and dampening the "FUD" (fear, uncertainty and doubt) around this coin.
There are day-traders who are trying to make money from cryptocurrency, buying low and selling high, but there are others who believe in the technology they are buying into.
Supporters of Tron on social media point to the plans of Sun, as well as his leadership of the coin, his Chinese connections and its position in the top 15 cryptocurrencies, as a sign of the potential that the coin and the Tron platform could have for the internet, be it for gaming, mobile apps or online marketplaces. For example, on January 22, Tron Puppies will be released by game.com, where users can use Tron coins to play the game, Sun tweeted.
Whether Tron can shake up the Internet as Sun hopes remains to be seen. But what this coin has, like many others, is ambition to challenge the financial system and change the online space as we know it.
So cryptocurrency observers will be keeping an eye on Sun and his bid to surpass the Bezos' and the Zuckerberg's of the world, and investors will hope that the project that shares its name with the futuristic movie takes them to the stars.
NOTE: Investing in cryptocurrencies carries risks and anyone investing in the market should be prepared for volatility, a lack of regulation and even the presence of frauds and scams. Anyone considering such an investment should research their investment and be prepared to lose said investment.