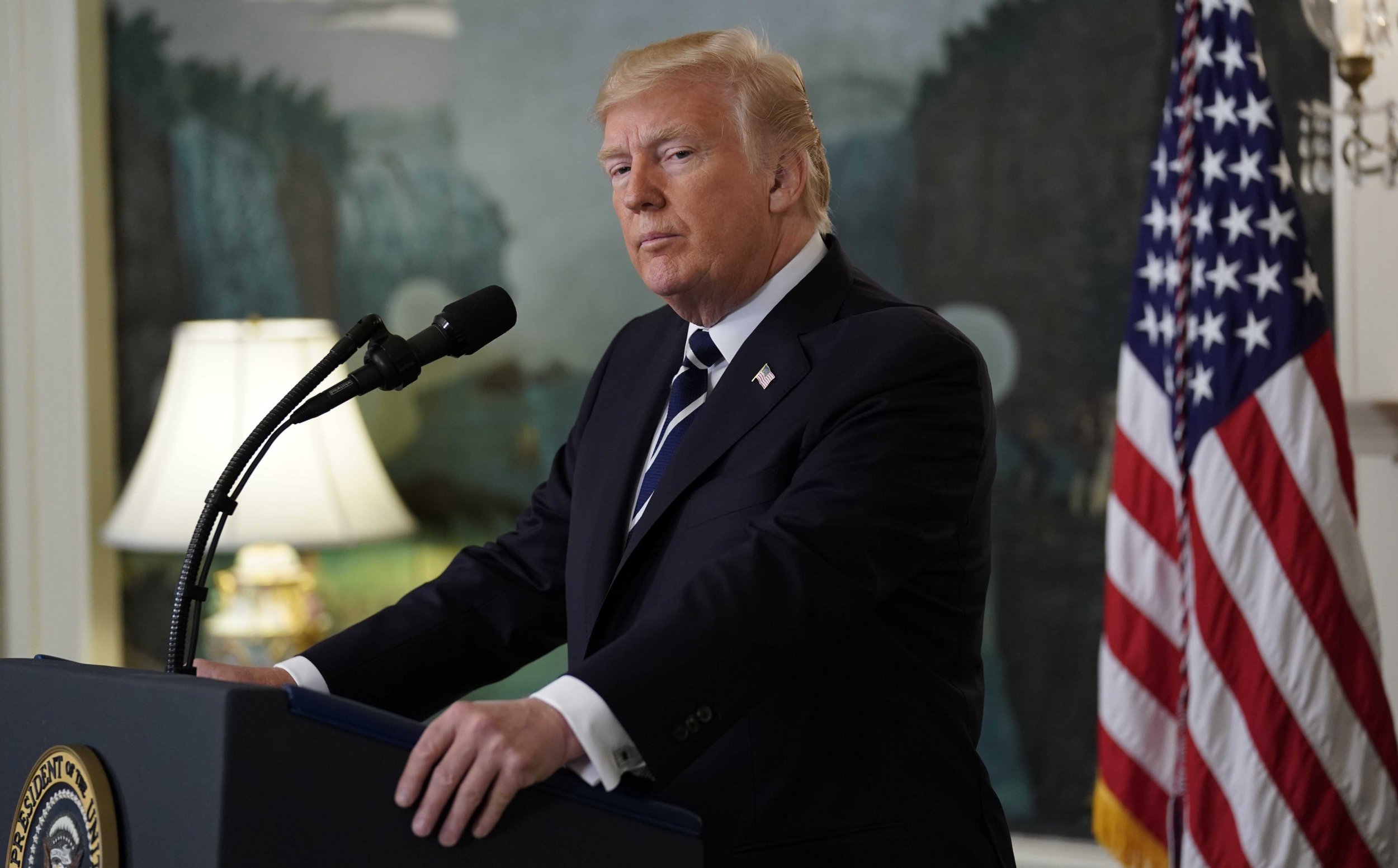 President Donald Trump and First Lady Melania Trump will visit Puerto Rico on Tuesday, nearly two weeks after Hurricane Maria pummeled the island.
Their schedule includes a briefing about the relief and rescue efforts under way, a visit with people affected by the hurricane and a meeting with island officials, including Puerto Rican Governor Ricardo Rosselló and U.S. Virgin Islands Governor Kenneth Mapp at a separate "briefing with senior military personnel," as well as greeting the Navy and Marine Corps.
Trump once again commended relief efforts on Monday. "It's been amazing what's been done in a very short period of time on Puerto Rico. There's never been a piece of land that we've known that was so devastated," he said. "But we've gotten tremendous amounts of food and water, and lots of other things—supplies—generally speaking, on the island. So we're going to be going tomorrow morning, first thing, very early."
The president's words overlook a week-long controversy over the federal government's response to the island's devastation.
Six days after the hurricane struck, the Trump administration had still not waived shipping restrictions to help get fuel and supplies to Puerto Rico, Reuters reported. Despite having done so after hurricanes hit the U.S. mainland, the Department of Homeland Security did not deem it necessary for Puerto Rico as the island's harbor infrastructure was too damaged to accommodate more shipping.
Arizona Senator John McCain penned a letter asking for the restrictions, known as the Jones Act, to be suspended. The mayor of San Juan, Puerto Rico's biggest city, echoed the request addressing President Trump in a tweet in Spanish. Failing to remove the restrictions, according to Carmen Yulín Cruz, was "immoral."
"It is an act of financial oppression that will only aggravate our crisis," the mayor wrote, sharing pictures of the island's devastation.
On Friday, she later made a moving appeal after criticizing slow relief efforts from the federal government. "If anybody out there is listening to us, we are dying and you are killing us with the inefficiency and the bureaucracy," she said. "I am done being polite, I am done being politically correct, I am mad as hell because my people's lives are at stake."
Trump reacted on Saturday via Twitter, accusing the mayor of being politically motivated and accused Puerto Ricans of not doing enough to help themselves.
"Mayor of San Juan, who was very complimentary only a few days ago, has now been told by the Democrats that you must be nasty to Trump. Such poor leadership ability by the Mayor of San Juan, and others in Puerto Rico, who are not able to get their workers to help. They want everything to be done for them when it should be a community effort. 10,000 Federal workers now on Island doing a fantastic job," he wrote in a series of tweets.
Trump dedicated much of his Twitter feed to defending the relief efforts on the island which, before the hurricanes, he had hardly ever mentioned. He cited Puerto Rico twice before his presidential bid in 2013 to promote the Trump Puerto Rico International Hotel, an enterprise that filed for bankruptcy in 2015. The president's son, Eric Trump, said in a statement at the time that the Trump Organization had only licensed its name to, and had "nothing to do with the ownership, development or entity" of the hotel.
Trump mentioned Puerto Rico again in February 2016, this time to say that Governor Alejandro García Padilla did not support his rival for the Republican nomination, Marco Rubio. Then, as president, Trump tweeted twice against a Democrat proposal to bail out the island's debt.
The White House is now trying to mend the spat, saying the mayor had been invited to participate in the events organized for the president's visit, White House Press Secretary Sarah Huckabee Sanders told a regular press briefing on Monday.
But the mayor told the Independent late on Monday she had still not been given any information about the president's schedule, and that she had not received an invitation to see him.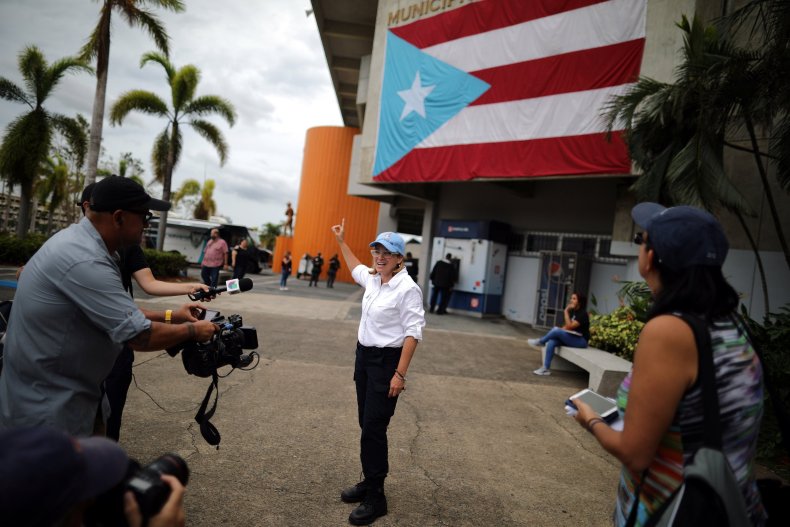 She also said she was invited to participate in a conference call about improving the federal emergency response, but in listening-mode only. "I was invited to participate in a conference via a text," she said. "I did. When I went into the call it said you are allowed in a listening capacity only… So I listened."
Some of the disrupted services on the island are returning but food, fuel and cash continues to remain in short supply. Internet, phone service and electricity are still lacking. Lieutenant General Jeffrey S. Buchanan, the Department of Defense's primary military liaison with the Federal Emergency Management Agency, took a helicopter from San Juan to Ceiba on Saturday to assess the damage. He said it was "the worst I've ever seen" in an interview with PBS NewsHour's Monica Villamizar.
It remains unclear just how many people have died in the hurricane. The last official count recorded 16 deaths, but Omaya Sosa Pascual, a reporter for the Center for Investigative Journalism, called all 69 hospitals on the island and found dozens more people had died, estimating at least 60 deaths and more to come once the officials are able to sign death certificates to add to the record.