What Trump Needs to Know If He Wants to Cure the Opioid Crisis
Last week, President Trump declared the opioid crisis a public health emergency.
According to the Centers for Disease Control and Prevention (CDC), in the 12 months ending in March 2017, more than 65,000 Americans died of drug overdose, most of them from opioids—more Americans than died in the entire Vietnam War.
But, a crisis that has lasted since early this century and spread nationwide cannot be solved by a single government action, however great the impact it may have.
To begin with, there are many different opinions on how to combat the crisis, and how best to invest resources in the effort. Healthcare claims data can shed light on the debate, illuminating the scope and impact of the epidemic and the most useful strategies to address it.
Starting last year, we have published a series of white papers that analyze data from our repository of billions of private healthcare claims to help make sense of the opioid crisis. In our first opioid white paper, we found that claim lines with opioid dependence diagnoses had risen by 3,203 percent from 2007 to 2014. (Claim lines are the individual services or procedures listed on an insurance claim.)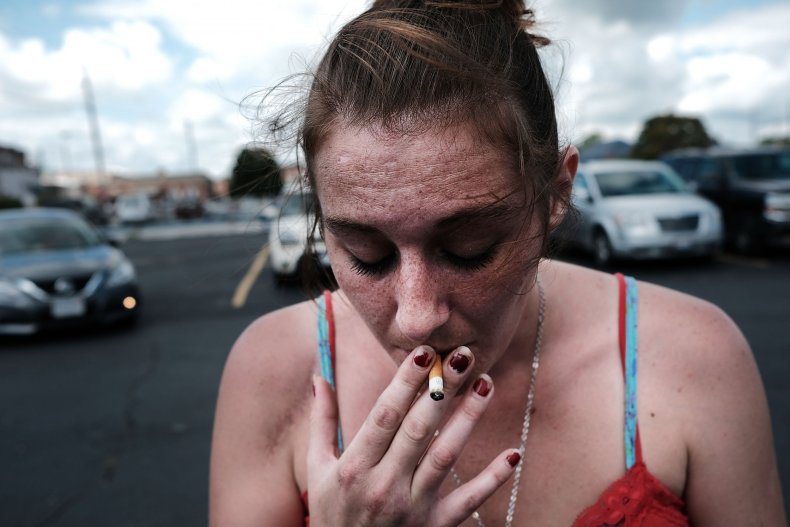 We also found that 69 percent of the claim lines with opioid dependence diagnoses in that period were submitted for people aged 19 to 35. Claim lines with opioid dependence diagnoses were more often submitted for men than women, but the gap in some age groups was not great: Among individuals aged 46 to 55, 45 percent of claim lines were submitted for women.
Our second opioid white paper focused on the healthcare services and costs associated with the crisis. We discovered that the national aggregated dollar value of professional charges for opioid abuse and dependence diagnoses rose by more than 1,000 percent from 2011 to 2015.
Allowed amounts, the maximum amount an insurer will pay for a covered health service, rose in that period by an even greater rate: 1,375 percent.
In 2015, private payors' average costs for a patient diagnosed with opioid abuse or dependence were more than 550 percent higher—almost $16,000 more per patient—than the per-patient average cost based on all patients' claims.
Our third opioid white paper dealt with regional variations in the opioid crisis in the period 2007 to 2016. We learned that claim lines with opioid abuse and dependence diagnoses were more concentrated among middle-aged people in rural than urban settings, where they were spread more broadly among young and middle-aged people.
Studying the five states with the nation's five most populous cities (as of April 2017), we found many differences in the distribution of opioid-related diagnoses (opioid abuse, opioid dependence, heroin overdose and opioid overdose excluding heroin).
For example, San Antonio and its immediate surrounding areas constituted 5 percent of the population of Texas, but 66 percent of that state's distribution of claim lines with opioid-related diagnoses.
Most strikingly, our third opioid white paper showed the wide variation in treatment protocols in the states we studied. The most common procedure code associated with opioid-related diagnoses in New York State in 2016, and the third most expensive (in the aggregate), was for methadone administration.
Yet methadone administration was not among the top five procedure codes by distribution or expenditure in any of the four other states we studied—California, Illinois, Pennsylvania and Texas.
Likewise, in Illinois, naltrexone injection, which is used to treat opioid dependence, represented that state's highest expenditure but did not appear on the list of top expenditures for the other states studied.
Again, showing the wide disparity in treatment approaches to this epidemic, California was the only state in our grouping that had as one of its most common procedure codes, outpatient services.
Pennsylvania and Texas had only laboratory tests in their distribution of top five procedure codes. Each state is a laboratory for its particular strategy—and the outcomes from such disparate approaches would prove an extremely valuable subject for future study.
It is our hope that by providing robust, reliable data, we can inspire payors, providers, government officials, researchers and policy makers to advance in their efforts to understand the opioid crisis and find the most effective strategies to address it.
Last summer, Valarie K. Blake, writing in Harvard Law & Policy Review, cited data from our second white paper in support of her article on engaging health insurers in fighting prescription opioid abuse. We remain committed to making our data available as a road map to help understand and combat the opioid crisis.
Robin Gelburd, JD, is the president of FAIR Health, a national, independent, nonprofit organization with the mission of bringing transparency to healthcare costs and health insurance information. FAIR Health possesses the nation's largest collection of private healthcare claims data, which includes over 24 billion claim records contributed by payors and administrators who insure or process claims for private insurance plans covering more than 150 million individuals. FAIR Health also holds separate data representing the experience of more than 55 million individuals enrolled in Medicare. Certified by the Centers for Medicare & Medicaid Services (CMS) as a Qualified Entity, FAIR Health receives all of Medicare Parts A, B and D claims data for use in nationwide transparency efforts.