What Trump's Payroll Tax Deferral Means for Your Paycheck
The next time payday rolls around, Americans could see an increase in their paycheck in accordance with President Donald Trump's executive memorandum deferring some payroll taxes.
Beginning on September 1, employers can hit the pause button on withholding Social Security tax from eligible employees' wages. To qualify for the deferral, which is set to be in place until December 31, an employee must make $4,000 or less in a biweekly pay period.
Social Security contributions are equally split between employees and employers with each party paying 6.2 percent. Trump's memorandum deferring the payments could boost a person's paycheck by 6.2 percent, but it's money they may be responsible for paying back one day.
At a $4,000 threshold, it would apply to those earning up to $104,000 and people at that income level would see a $248 increase per pay period, according to the U.S. Chamber of Commerce. Those earning $75,000 would see an increase of $178 and people with incomes of $50,000 and $35,000 would have an increase of $119 and $83 respectively.
As it currently stands, employers must repay withheld taxes by April 30, according to a three-page guidance from the IRS. If not paid by April 30, interest, penalties and additions to tax will begin to accrue.
Dubbed the "affected taxpayer" in the document, employers can "make arrangements to otherwise collect the total applicable taxes from the employee." This means people earning between $35,000 and $104,000 could get stuck owing taxes ranging from $751 and $2,232.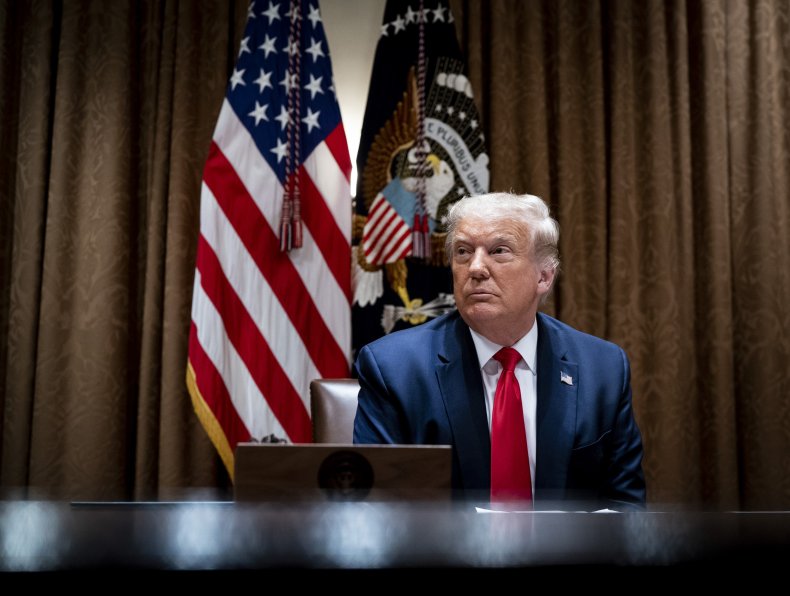 "If this were a suspension of the payroll tax so that employees were not forced to pay it back later, implementation would be less challenging," the Chamber of Commerce wrote in a letter to Speaker Nancy Pelosi, Senate Majority Leader Mitch McConnell and Treasury Secretary Steve Mnuchin on August 18.
In announcing the executive memorandum, Trump said if he wins re-election, he plans to forgive the taxes and make "permanent cuts to the payroll tax." The president also wrote in his memorandum that he instructed Mnuchin to explore avenues including legislation to eliminate the need to pay the deferred taxes and the Chamber of Commerce said without congressional action, the deferral could impose "serious hardship" by leaving people with a hefty tax burden.
"Many of our members consider it unfair to employees to make a decision that would force a big tax bill on them next year," the letter said.
Withheld taxes can be repaid by an employer withholding more from wages and compensation in the period of January 1 and April 30. One of the few things the guidance clarifies is that employees will have to "offset any benefit they receive now" at the beginning of the year, Neil Bradley, executive vice president and chief policy officer at the U.S. Chamber of Commerce said in a statement to The Hill.
Along with being unfair to ask people to make the decision, the Chamber of Congress said it would be "unworkable" to implement a system that's based on employee decisions. Therefore, it's likely many employers will decline to implement the deferral, rendering the memorandum's goal of providing people with bigger paychecks, moot.
Newsweek reached out to the Treasury Department for comment but did not receive a response in time for publication.