What in Turkey Makes You Sleepy?
Blaming the turkey for why you're too tired to wash the Thanksgiving dishes? Family members may take you at your word, but the common culprit isn't the most likely reason for your post-dinner slump.
Turkey, the centerpiece of Thanksgiving feasts across the nation, has long been blamed for why people feel sluggish after the pie has been cleared. The belief stems from the fact that turkey contains tryptophan, an amino acid that can be used to create serotonin, a brain chemical that influences sleep. However, turkey contains just about the same amount of tryptophan as other common meats, and some foods contain even more.
"Turkey is not special in relation to the other meats," Nicolaas Deutz, a nutrition expert at Texas A&M University, told The New York Times. "You just eat a lot of meat, but if you would eat a steak you would feel as satisfied as with the turkey."
If you were to take tryptophan on its own, it would increase brain serotonin, but Richard Wurtman of the Massachusetts Institute of Technology's Department of Brain and Cognitive Sciences told Scientific American that consuming it in food has little impact. Tryptophan is the scarcest amino acid found in turkey, Wurtman said, and eating the Thanksgiving bird does not lead to amplified serotonin production.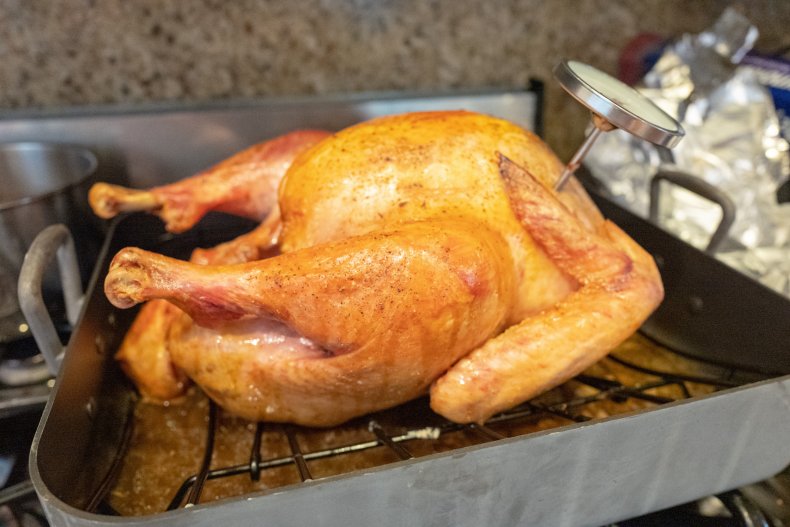 Once tryptophan is in your system, it has to compete with all of the other amino acids to enter the brain, meaning it takes longer to get in, Simon Young of McGill University told NPR.
"Think about how much turkey you have in a turkey sandwich without getting tired," Sherrie Rosenblatt, a former spokesperson for the National Turkey Federation, which represents the turkey industry, told National Geographic.
So what's actually making you tired? Possibly dessert, according to Wurtman. Carbohydrates increase brain serotonin, he said, so that extra slice of pumpkin pie could be contributing to post-meal fatigue.
However, an even more likely culprit for why you feel couch-bound after Thanksgiving dinner is the simple fact that you ate more than you normally would. Young told NPR that studies show big lunches can bring a dip in work performance and an increase in single-car accidents.
"These things tend to peak in the early afternoon," he said. "A thousand-calorie lunch causes a sedative effect that a smaller meal doesn't have."
Larger quantities of food, combined with drinking alcohol and the break from working, make Thanksgiving evening a perfect time for a nice nap. That's not to say you shouldn't use eating turkey as the reason why you need a postprandial snooze. Just make sure the people around you don't have access to Snopes before you say so or they may hit you with a "false" rating after you've been fact-checked.