What to Watch on TV This Week: 'White Famous,' 'Weediquette' and More Show Premieres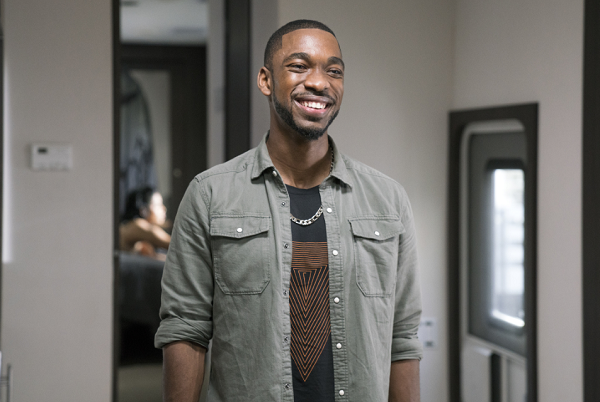 The majority of the new fall shows have already debuted but there are still a few promising additions (and returning favorites) to the 2017-18 TV lineup.
Check out everything that's premiering this week below:
Sunday
White Famous—Based on Jamie Foxx's early beginnings in Hollywood, the new Showtime series stars comedian Jay Pharoah as Floyd Mooney, a successful black comedian trying to make it big in Tinsel Town by becoming "white famous," aka that defining moment when a person of color has caught a big enough break to finally become a household name in middle America. The show starts at 10 p.m.
Good Behavior—Michelle Dockery is back as the bad girl (trying) to be good, thief/con artist Letty. Her naughty hitman boyfriend Javier, (Juan Diego) also is back to cause more mischief on the TNT series. Expect to see more of this unorthodox couple's ups and downs as they try their best not to kill each other—or get killed. Season two starts at 10 p.m. ET.
Tuesday
Gucci Mane & Keyshia Ka'oir: The Mane Event—In what's sure to be the wedding of the year, BET cameras will follow rap star Gucci Mane and his bride-to-be Keyshia Ka'oir as they gear up to exchange nuptials. The reality series kicks off at 10 p.m. ET.
Weediquette—Krishna Andavolu returns to dive deep into the legality and ethics of weed in the U.S. What's first on the lineup for Vice's lead marijuana correspondent? Women using pot during pregnancy. Season three continues on Viceland at 10:30 p.m. EST.
Wednesday
Freakish—Season two of the mutant thriller will pick up where it left off with high-schoolers Barrett (Tyler Chase), Grover (Leo Howard), LeShawn (Melvin Gregg), Diesel (Adam Hicks), Violet (Liza Koshy), and Zoe (Meghan Rienks) struggling to accept the death of their old friend. The zombified mutants are still on their tails, and the troupe is still trying to figure out how to save the little bit of mankind left in their toxic wasteland of a town. The series drops Wednesday on Hulu.