What the U.S.'s Biggest Banks Are Saying About a Potential Debt Default
The United States is edging closer to the October 18 deadline set by the Treasury Department for Congress to address the debt ceiling, yet lawmakers remain at a stalemate.
If the country doesn't make the deadline, the economy could experience widespread consequences with the nation likely entering into default on the national debt. The country's largest banks would face heavy losses in that scenario, and executives from some of those institutions have already made public comments about the situation.
Representatives from Wells Fargo stated that the political standoff has already had an impact on the markets.
"The risk this debt-ceiling showdown roils markets like it did in 2011 is underappreciated," Wells Fargo strategists Zachary Griffiths and Erik Nelson told clients in a Tuesday note, according to Bloomberg. "We mean this from the perspective of brinkmanship by both Democrats and Republicans."
The analysts are referring to a similar political impasse in 2011 over the debt limit increase. Though the U.S. did not default on its debt at the time, the S&P Global Ratings did downgrade the U.S. debt from AAA, causing losses in long-term Treasury yields and U.S. equities.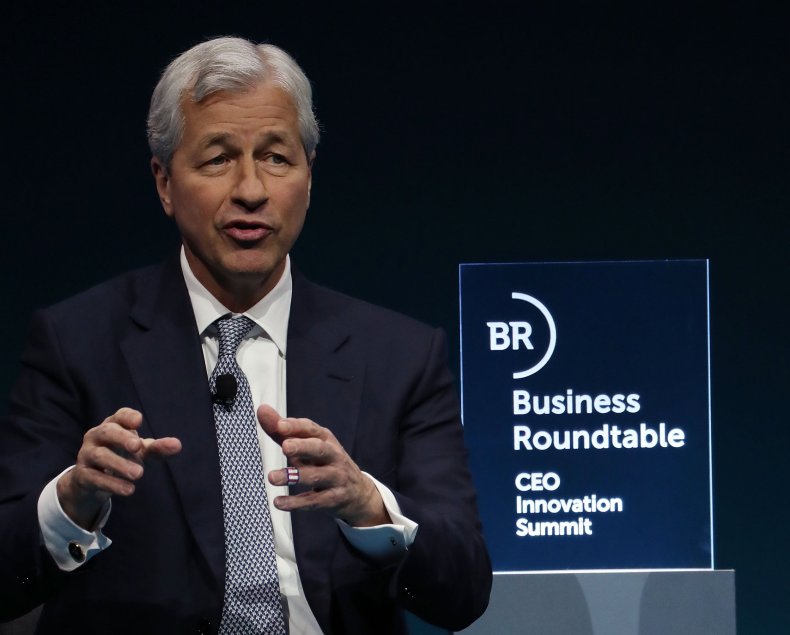 Currently, Democrats are trying to raise or suspend the debt limit ceiling in order to avoid the U.S. defaulting on its debt, which could severely hurt the country's credit rating. They want Republicans to vote on the limit raise, noting the current debt includes about $8 trillion in spending approved during Republican Donald Trump's presidency. Meanwhile, Republicans have resisted giving their support, instead insisting that Democrats raise the ceiling using reconciliation, which does not require Republican votes.
On Wednesday, President Joe Biden invited bank and business leaders to the White House in an effort to pressure Republicans to support the debt ceiling increase. Leaders of JPMorgan Chase & Co., Intel Corp., Citigroup, Bank of America, Raytheon Technologies Corp., Nasdaq Inc. and Deloitte were present for the meeting.
"The Senate Republicans' position I find to be not only hypocritical but dangerous and a bit disgraceful, especially as we're crawling our way out of a pandemic," Biden said in remarks at the meeting. "Our markets are rattled, America's savings are on the line."
During the meeting, Nasdaq CEO Adena Friedman acknowledged the volatility already present in the markets due to the possibility of a default. She said more so than banks, American consumers would be the worst hit by higher prices and delays in payments from federal programs.
"Hardworking Americans will ultimately bear the burden," Friedman said.
Citigroup's Chief Executive Jane Fraser also spoke at the White House meeting and warned of the deleterious effects of a default due to consumers getting hit with higher borrowing costs. She said, "We just can't wait until the last minute to resolve this. We are, simply put, playing with fire right now."
During Wednesday's meeting, Chief Executive Officer Jamie Dimon of JPMorgan Chase & Co. told Biden his company will begin review all of its contracts on Monday as a preparation plan should a default occur.
"We start on Monday," Dimon said. "We're going to start reviewing all our contracts, repo, collateral requirements. There will be huge demands of people selling Treasuries, wanting financing in Treasuries, interest rates will start going up, it will get worse as we get closer to the brink."
Dimon also asked lawmakers to show "American competence, not American incompetence."
"We should never even get this close...We don't need to have this kind of brinkmanship every couple of years," he said.