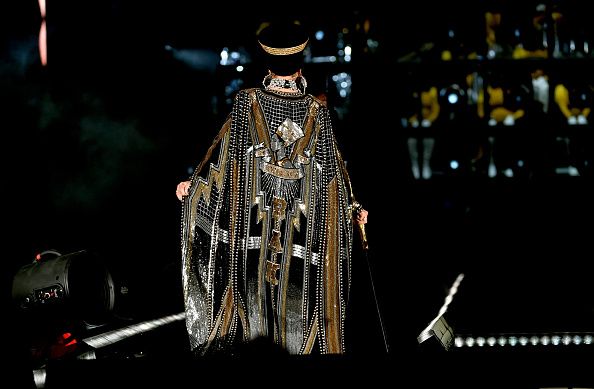 Summer is winding down, which means it's time to get organized for the school year, head back to work after a relaxing vacation, and start bracing yourself for Fall. It's the first day of Virgo season, beginning on August 23 and ending September 22.
Virgo is ruled by the orderly and rule-abiding Virgin, according to Astro Style. This energy is centralized now, making Virgo season a time to organize your room, go through your clothes and deep clean your apartment. If you ever thought about becoming a minimalist, this may be a good time to try it out.
Leo season reigned during the height of summer, infiltrating your mind with grand plans and overflowing creativity. Virgo season is about execution, according to Elite Daily. It's time to get organized and turn those dreams into realities. Even if you're not a Virgo, channel the energy of those hyper-organized people in your life and put that towards your next project. Virgo helps us take the tiny pieces of our plans and put them together in a neat package.
If you are a big-picture thinker who isn't usually detail-oriented, Virgo is pushing you to focus on the small stuff. These tiny pieces will build a foundation for whatever vision you're cooking up, making sure it doesn't collapse around you the next time Mercury is in retrograde.
If your life seemed on the fritz this summer—missed deadlines, unexpected technology problems, car trouble, friction in your relationships—this was probably due to Mercury entering retrograde in July.
When a planet retrogrades, it means the planet seems to make a sudden change in direction around the sun. Since Mercury is the planet closest to the sun, it's shorter orbit speeds past the Earth a few times a year, causing a wave of turbulence that disrupts certain life elements on our planet, Astrology Zone's Susan Miller said.
Don't worry: Mercury, which happens to be Virgo's ruling planet, went direct on Saturday. The planets aligned just in time for an easy transition into Virgo season. This is good for everyone, especially other Earth signs, the more practical, reliable and grounded members of the Zodiac. If you're a Taurus, Capricorn or a Virgo, you will benefit the most this season.
Enter this Virgo season with a clear, calm energy after what may have been a chaotic (and hot) summer. Don't overlook even the smallest details, because this is the perfect time to start a new project, send in that application and focus on yourself.
Six Famous Virgos
Beyoncé Knowles-Carter
Born September 4, 1981, Knowles-Carter is one of the world's best-selling music artists. Forbes ranked her as one of the most powerful women in the entertainment industry and was listed as a Time person of the year.
Michael Jackson
Born August 29, 1958, Jackson is one of the most famous musical artists of all time and is known as the King of Pop.
Ingrid Bergman
Born August 29, 1915, Bergman was a Swedish actress best known for her role as Ilsa Lund in Casablanca.
Amy Winehouse
This vocal powerhouse was born on September 14, 1983. Winehouse won five Grammy awards in 2008 for her album Back to Black. She tied the record for most wins by a female artist and became the first British woman to win five Grammys.
Tim Burton
Born August 25, 1958, Burton is known for directing dark-fantasy films such as Beetlejuice, The Nightmare Before Christmas and Edward Scissorhands.
Sophia Loren
Born September 20, 1934, Loren is an Italian film actress and Academy Award winner who was listed as one of the top 25 female American screen legends by the American Film Institute.