The Department of Justice has filed a lawsuit against Texas charging that the state engaged in "vote dilution" by drawing its redistricting maps in a way that minimizes the voting strength of the state's Black and Latino population.
Following completion of the 2020 census, states have moved to redraw their congressional district lines, with Texas gaining two seats as a result of increased population shifts. Republican lawmakers in Texas drew up new maps for the Legislature, which is controlled by the GOP, as well as the state's congressional delegation. If the new maps do disempower Black and Latino voters, as the suit claims, the state may have violated dilution rules under Section 2 of the federal Voting Rights Act (VRA).
"Section 2 of the VRA...prohibits drawing election districts in ways that improperly dilute minorities' voting power," Cornell University's Legal Information Institute writes. "Two typical forms of vote dilution involve 'cracking' a minority community between several election districts, and 'submerging' minority communities in multi-member districts."
In addition to the Justice Department's action on Monday, the National Democratic Redistricting Committee, a group opposed to congressional gerrymandering that is led by Obama administration Attorney General Eric Holder, has filed a suit against Texas.
In the suit, the group writes that over the past decade, nonwhite individuals have accounted for "95 percent" of Texas' population growth from 2010 to 2020. The suit also says that the state would have likely lost congressional seats, not gained them, had it not been for the growth of this population.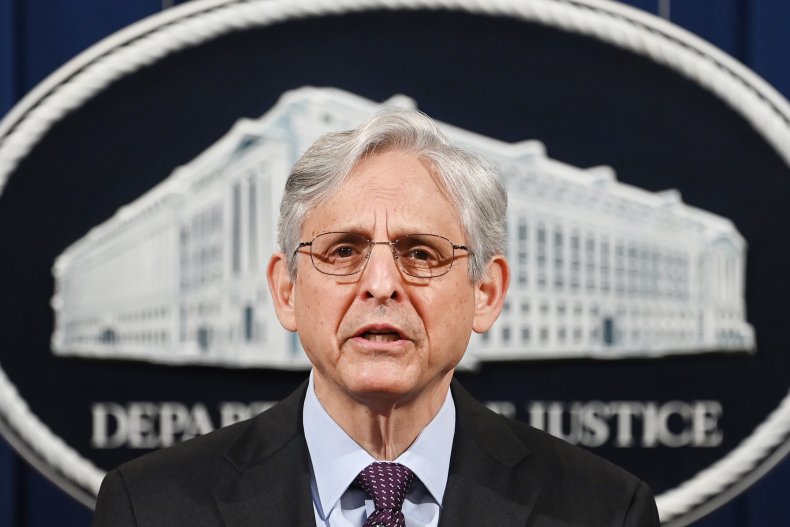 The state's redistricting "dilutes the voting power of Texas's Latino and Black communities to ensure that white Texans, who now make up less than 40 percent of Texas's population, nevertheless form a majority of eligible voters in more than 60 percent of Texas's congressional districts," the suit says.
It continues, "The plan actually reduces the number of districts in which Texas's communities of color have a reasonable opportunity to elect their preferred candidates, and it increases the number of districts in which a majority of voting-age residents are white."
State Republicans are standing by the newly created district lines. Texas Attorney General Ken Paxton spoke out Monday against the Justice Department's suit, calling it a political move by the Biden administration to gain influence over Texas.
"The Department of Justice's absurd lawsuit against our state is the Biden Administration's latest ploy to control Texas voters," Paxton wrote in a tweet. "I am confident that our legislature's redistricting decisions will be proven lawful, and this preposterous attempt to sway democracy will fail."