What Was Heaven's Gate? True Story of the 'Cult of Cults' Featured in HBO Max Docuseries
"Two individuals say they were sent from the level above human and will return to that level in a space ship (UFO) within the next few months." This line from a 1975 informational poster, which was shared around San Francisco, sparked one of America's most infamous cults: Heaven's Gate. Chances are, you've heard of the wild beliefs of the group, but HBO is here to introduce you to former members and the wild inner-workings of the west coast, new age group.
HBO is known for creating compelling true-crime series, 2020 welcoming I'll Be Gone In The Dark and The Vow, to name a few. But Heaven's Gate: The Cult of Cults combines a fascination with otherworldly beings, cult-fueled manipulation and utter devastation like no other.
The docuseries will take a look inside the Heaven's Gate cult which operated on America's West Coast for around 22 years until the members took part in the largest mass suicide in American history. Led by founders Ti and Do (pronounced Tee and Doe, and inspired by The Sound of Music), the members of Heaven's Gate were attempting to achieve a level of higher mindfulness by shedding their earthly possessions. Ti and Do apparently preached that a UFO would come to collect them when they achieved their goal level of being. Oh, and the leaders claimed to truly believe they were aliens sent to corral a handful of humans and prepare them for the next level of intelligence.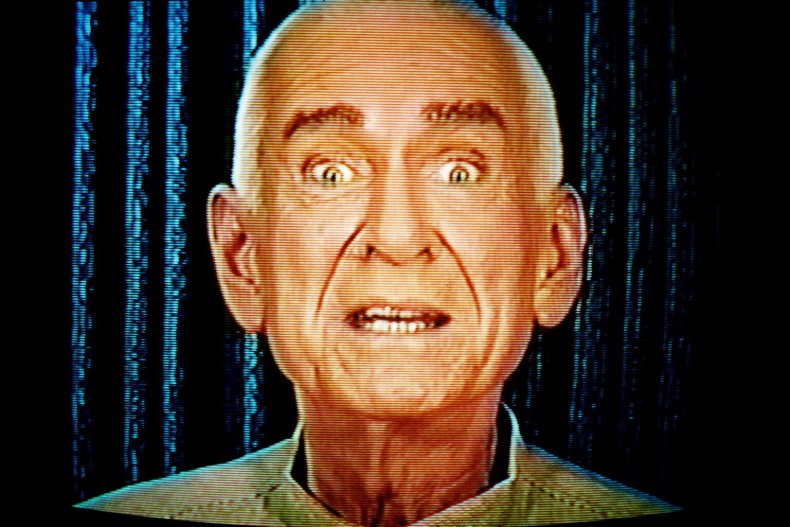 From its inception in 1975, Heaven's Gate numbers fluctuated. Unlike some cults, Heaven's Gate allowed people to leave as they became less interested in the mission without intimidation to stay. For some time, the cult just served as a group of people with similar wishes. They left behind their families, friends and human possessions to become nomads with the intent of achieving a higher level of humanity. Media around the country claimed the UFO-inspired group was "kidnapping" participants.
In time, the group evolved to induce more controlling methods of practice. All members were renamed and had to abstain from all forms of sex, one of the many strict rules. When the cult began to focus on a classroom format to teach the doctrines, some members left.
The people who stayed were Heaven's Gate's most dedicated followers. In 1997, the cult imploded with a tragic mass suicide that left 39 people dead, including leader Do (real name Marshall Applewhite. Leader Ti, real name Bonnie Nettles, died 12 years before the group suicide of cancer.) The members killed themselves by ingesting poison as the Hale-Bopp comet approached Earth. The reasoning appeared to be that the comet would bring along the UFO Heaven's Gate had been waiting for, and each person's death would allow them to enter a new kind of consciousness.
Some of the details that remain in the public's mind after the mass suicide is the odd nature of the deaths. Each member was dressed exactly the same, wearing all black and black Nike tennis shoes with a white swoosh. Laid on a twin mattress, each member was also covered with a purple sheet. Photos of the burial tactic are widely available online and are often associated with the cult story.
While Heaven's Gate has certainly been mentioned as a joke and disbelief from American media and citizens since its inception, Heaven's Gate: The Cult of Cult serves to erase how the cult conversation has demeaned the deaths of each member. Conversations about the manipulation of cult members rise to the forefront, instead of just revealing the details of the cult's beliefs and death. It serves as a way to reflect on why religious organizations have such a hold on people worldwide, and how looking for salvation can cause people to attempt truly unique things under a charismatic leader or idea.