What Was R. Lee Ermey's Cause of Death? 'Full Metal Jacket' Actor Dies Aged 74
Actor R. Lee Ermey, known for his roles in Full Metal Jacket and Toy Story, died on Sunday (April 15) at age 74.
In a statement posted to Ermey's Twitter, Bill Rogin, the actor's manager, confirmed he had passed away due to pneumonia complications.
"It is with deep sadness that I regret to inform you all that R. Lee Ermey ("The Gunny") passed away this morning from complications of pneumonia. He will be greatly missed by all of us. Semper Fi, Gunny. Godspeed," Rogin wrote.
In 1961, Kansas-born Ermey enlisted in the Marine Corps at the age of 17, where he served for over 11 years, including a 14-month stint in Vietnam. After being discharged in 1972, the actor first transitioned into showbiz when he worked as a technical adviser to Apocalypse Now, a 1979 Vietnam War film by Francis Ford Coppola. In addition to his adviser role, Ermey also played a helicopter pilot.
Eight years later, Ermey earned his breakout role as Gunnery Sergeant Hartman in Stanley Kubrick's 1987 Full Metal Jacket, another Vietnam epic. Ermey's performance in the film lead to a Golden Globe nomination and paved his path to a successful and long acting career.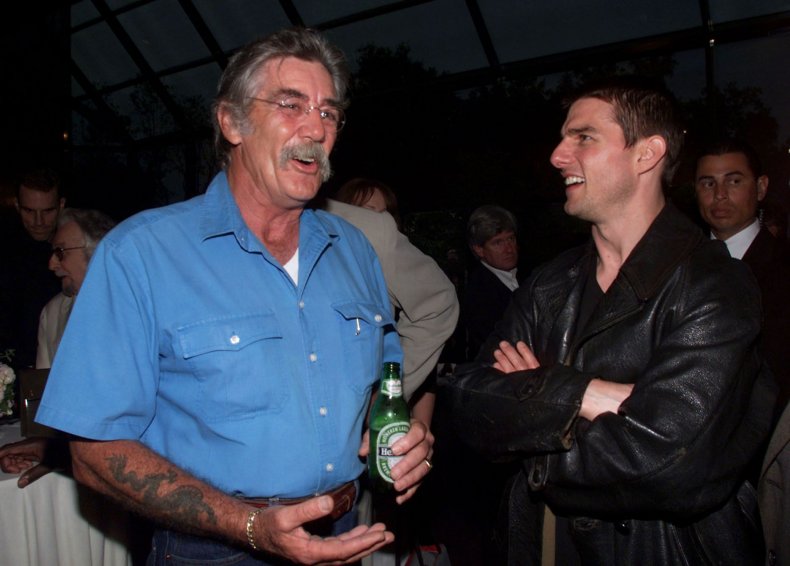 In an interview with Rolling Stone, Kubrick said Ermey ad-libbed around half of the film's dialogue.
"In the course of hiring the marine recruits, we interviewed hundreds of guys. We lined them all up and did an improvisation of the first meeting with the drill instructor. They didn't know what he was going to say, and we could see how they reacted. Lee came up with, I don't know, 150 pages of insults," Kubrick said.
Since then, Ermey has appeared in dozens of films and television shows, including his notable role as Sheriff Hoyt in The Texas Chainsaw Massacre and voicing Sarge in Toy Story.
On Sunday, Ermey's Full Metal Jacket co-stars took to Twitter to commemorate the actor and offer their condolences for his passing.
"#SemperFidelis Always faithful. Always loyal. Do not go gentle into that good night. Rage, rage against the dying of the light," Matthew Modine wrote.
"Ermey was the real deal. The knowledge of him passing brings back wonderful memories of our time together," Vincent D'Onofrio added.