What Was Seo Minwoo's Cause of Death? Lead Singer of K-Pop Band 100% Has Died at 33
Seo Minwoo, lead singer of the K-pop group 100%, has died aged 33, according to the band's management.
Minwoo, 33, died of cardiac arrest at his home in the Gangnam district of Seoul in South Korea Monday, said TOP Media in a statement.
TOP Media, which was founded by South Korean pop star Andy Lee, said Minwoo's fellow band members, his family and the company were "in mourning."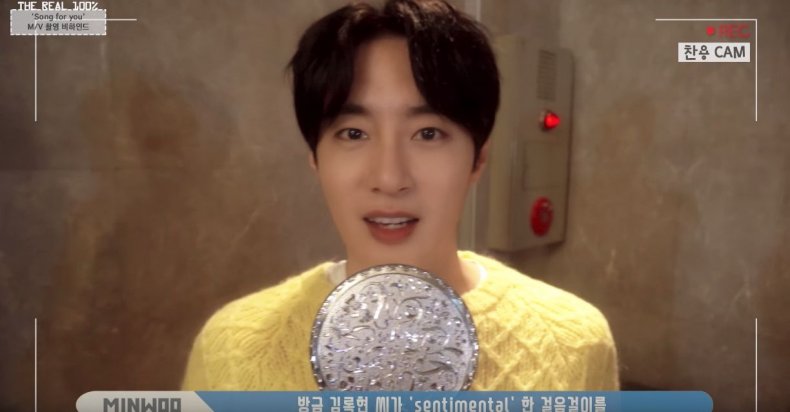 A funeral for the singer "will be held quietly according to the will of the family," said the statement.
Minwoo was the oldest member of 100%, the band created by Lee in 2012, and acted as a mentor and "brother" to his bandmates, TOP Media said.
100% have released four single albums and four EPs in Korea and Japan since they formed. They had just released a new track, "Song For You," in Japan on February 14.
The seven-piece band has undergone various lineup changes since they first burst onto the music scene. In 2014, Lee Sanghoon left the group, followed by Woo Changbum in 2016. The most recent lineup featured Minwoo, Kim Rockhyun, Jo Jonghwan, Kim Chanyong and Jang Hyukjin.
Former member Changbum paid tribute to Minwoo on his Instagram account early Monday morning.
He captioned a picture of the group: "May the souls of the deceased refrain. I hope you are comfortable in the sky. I want you to be a bright star and shine this world."
Before joining 100%, Minwoo was best known as an actor, appearing in South Korean television dramas Sharp 3 and The King and I.
In March 2014, Minwoo took a break from the band to enlist in mandatory military service in South Korea. He completed his 21-month service as a soldier in December 2015.
Minwoo's death follows the death of another K-pop superstar, Kim Jonghyun of the band SHINee, in December.
Jonghyun died in an apparent suicide, aged 27.