Stephen Hawking Net Worth: How Did Late Physicist Make His Millions?
As one of the world's best known scientists and a global bestselling author—who in 2006 was involved in very public divorce—Stephen Hawking's wealth was the source of much speculation.
During Hawking's split from Elaine Hawking (nee Mason), rumors swirled of a seven-figure payout.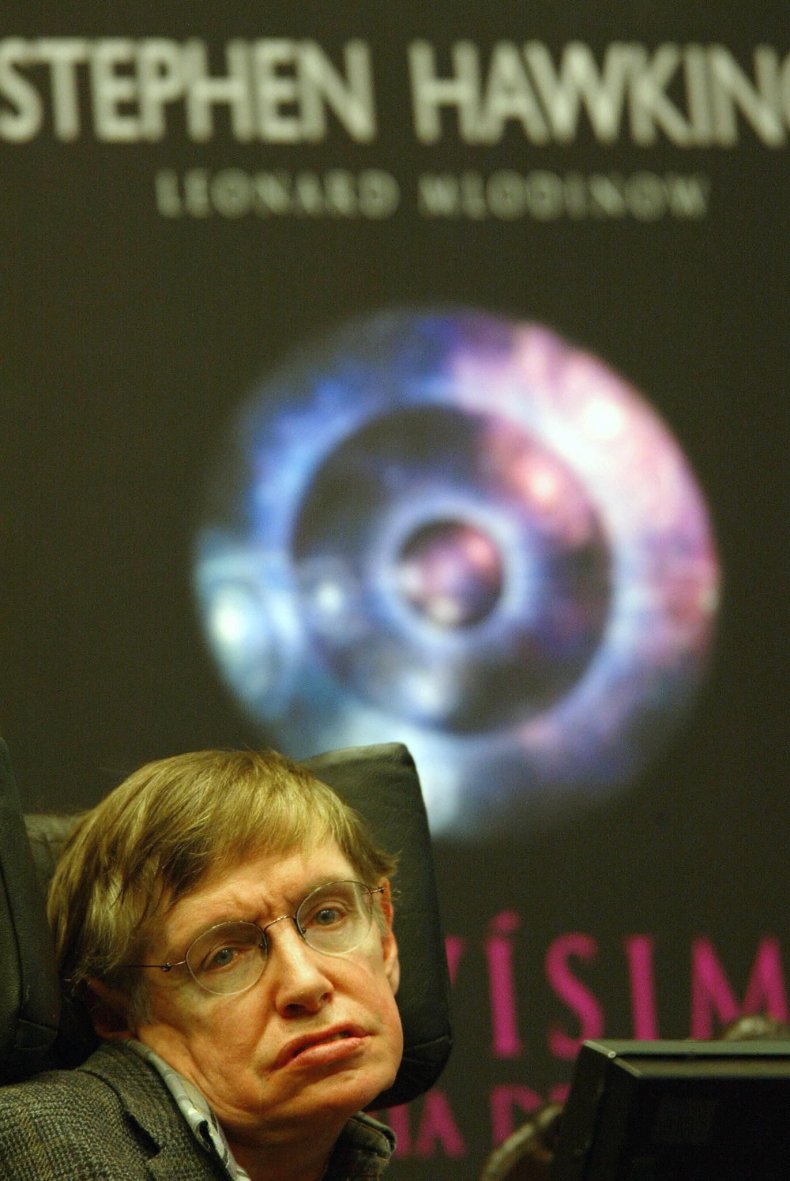 The London Evening Standard estimated Hawking's wealth at £5 million ($6.9 million), mostly from sales of 1988's A Brief History of Time, which shifted 10 million copies and was translated into 40 different languages.
Vanity Fair at the time estimated that Hawking had netted about £4 million from the book, while the Daily Mail valued Hawking's earnings from the science classic at about £2 million, noting he had "also made lucrative sums from other books."
Later popular books included Black Holes and Baby Universes, The Universe in a Nutshell, A Briefer History of Time, and My Brief History. He also collaborated on a series of children's books with his daughter Lucy.
The fame Hawking found led to regular television appearances and payments for promoting products, giving him an annual income of around $2 million.
There was also his income as Lucasian Professor of Mathematics at Cambridge University, where according to the Times Higher Education professors earn about £140,000.
Lucy said in 2006 that fame and wealth had initially changed her father.
"The whole of my early life I looked after him, when he wasn't rich and he wasn't famous, and we all did—because we loved him," she told Vanity Fair. "And the minute he got fame and money he was gone."
In the 12 years since the divorce from Elaine, his wealth continued to grow.
In 2012 he won a $3 million prize from Russian internet entrepreneur Yuri Milner's foundation, for his work on how black holes emit radiation. The prize is the largest in the scientific world.
Hawking told Reuters that he planned to use the money to help his daughter with her autistic son, and possibly buy a holiday home.
Celebrity websites have groundlessly speculated his wealth to be as much at $90 million, or a more conservative—but still hefty—$20 million.
It seems safe to assume that a significant portion of his wealth will be left to charitable causes.
Hawking was a generous charitable sponsor and donor, who set up the Stephen Hawking Foundation "to facilitate research into Cosmology, Astrophysics and Fundamental Particle Physics both at school and university level" and also "facilitate and support work relating to Motor Neurone Disease and those living with the disease."
He leaves behind three children and three grandchildren.