Tripp Halstead: Boy Who Survived Being Hit by Tree to Become Social Media Star, Dies
Tripp Halstead, the 7-year-old boy who inspired millions when he survived a serious brain injury after being struck by a falling tree branch five years ago, has died.
His family confirmed the young boy passed away after he was taken to hospital suffering from breathing problems. Doctors believe he may have been suffering from pneumonia or mucus in the lungs.
Tripp's mother, Stacey Halstead, wrote on Facebook: "There are no words to express how Bill [Tripp's father] and I are feeling at this moment.
"We are beyond devastated and honestly I believe I am in shock. Our amazing, perfect, beautiful miracle of a son, Tripp Hughes Halstead passed away at 5:47p.m. today. He was our whole world. "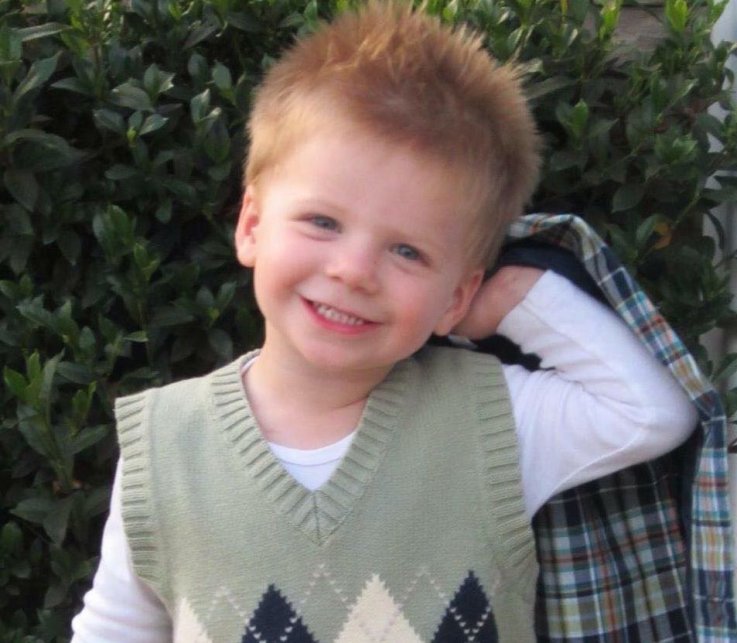 In October 2012, Tripp was stuck on the head by a falling tree branch in a freak accident while he was at day care in Winder, Georgia.
Doctors at the time feared Tripp would not recover from his injuries, with the toddler spending weeks in a coma and several more months recovering in hospital before finally being allowed to go home.
Over the next few years, the Halstead family posted updates on the boy's recovery virtually every day on social media, with the Facebook page dedicated to the ups and downs of his progress attracting more than 1.3 million likes.
Tripp became somewhat of a celebrity as a result of the sheer amount of people wishing for him to make a full recovery, with local news channels regularly asking the family to appear in front of cameras for updates on his situation.
In one Facebook post from March 15, Stacey Halstead wrote how Tripp was in more difficulty than usual when trying to get ready for school.
"I went to wake Tripp up for school this morning and he was having labored breathing," she wrote. "I could see his little chest going up and down and his heart rate was high. We already had oxygen on because it helps him sleep better at night so no alarms had gone off.
"As I was driving to the pediatrician's office, I could tell Tripp was getting worse and I wasn't sure I had enough oxygen in the tank I brought to make it to Atlanta especially in heavy traffic so we took a detour to Athens ER."
Halstead said that the doctors thought he could be suffering from pneumonia or a mucus plug and recommended he undergo a bronchial washing, a procedure also known as lung washing.
"Anyway, not sure what's going to happen but I just feel 10000% better knowing he's in good hands at the hospital," she added.
Unfortunately, a follow up post around 10 hours later confirmed the Tripp had died.
"His little body was just done fighting this last infection," a statement from Bill and Stacy Halstead confirmed. "His little heart gave out. This winter was brutal for him. I'm just so thankful he had the best summer ever. Jet skis, Disney World, the list is endless and that's when we got those amazing huge smiles."
Tripp Halstead: Boy Who Survived Being Hit by Tree to Become Social Media Star, Dies | U.S.