What Was the World Like the Last Time Lebron Did Not Make the NBA Finals?
Cleveland's 87-79 win over Boston on Sunday night means LeBron James will play in the NBA Finals for the eight consecutive year.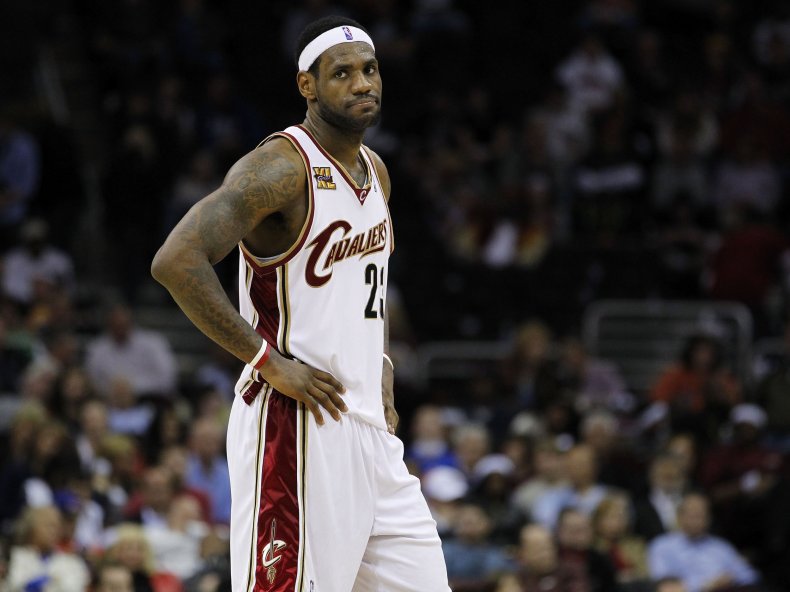 On June 17, 2010, the Lakers beat the Celtics 83-79 in Game 7 to clinch a second consecutive title and mark the last time LeBron did not grace the NBA Finals. Eight years is a long time in basketball and the world was a very different place in 2010.
Apple had just released the iPhone 4 and the iPad.
Spain won the soccer World Cup as the sound of thousands of vuvuzelas made watching the games an incredibly uncomfortable experience.
Jayson Tatum was very young and still years away from dunking over LeBron's head as he did on Sunday.
Tiger Woods and Elin Nordegren were still married.
Toy Story 3 was the highest-grossing movie of the year, while Social Network won the Best Picture Award at the Oscars.
The New Orleans Saints beat the Indianapolis Colts 31-17 to win Super Bowl XLIV to clinch their first title.
Instagram was still four months away from being released. Fair to say it has become reasonably popular since.
Kesha's "Tik Tok" was the No. 1 song of the year.
The final season of Lost aired. Eight years on, fans are still either confused or disappointed about the ending.
The Chicago Blackhawks made their first appearance in the Stanley Cup Finals in 18 years and beat the Philadelphia Flyers 4-2.
One Direction formed on the U.K.'s X-Factor, after auditioning on the show as individuals. Five albums and four world tours later, the five members have since gone on to have successful solo careers.
Donald Trump was more busy tweeting about his TV show than political issues.
The Golden State Warriors ended the season with a 26-56 record, while Kobe Bryant won his fifth and last NBA title.