What to Watch for in 2021: Will the Trumps Haunt Us Forever? | Opinion
Welcome to my first end of the year column. First of all, thanks for reading—or at least checking in from time to time. Second of all: what a freakin' year. A pandemic, a cure for the pandemic, extreme weather, soaring stock markets, a bombing in Nashville, and, as always, Donald Trump—who now seems to be holding the nation hostage over the COVID relief bill. Throw in an attempted coup—and the pardons for all the president's felons—and it has been quite a ride. In any case, 2021 has to be better, right? In that spirit, I'm breaking format in this edition of On the Street and will look at a few things that bear watching in the coming year in business and economics and where both cross with politics. We start off, in the spirit of 2020, with crazy stuff right off the bat: the U.S. Senate runoff election in Georgia on January 5, which will basically determine if Senate Majority Leader Mitch McConnell gets to run Washington for at least another couple of years. And then, a day later, there's the congressional certification of the Biden/Harris November victory—starring Vice President Mike Pence! But there's so much more. My only advice: don't base any investments, or anything else for that matter, on what you're about to read. So with that warning out of the way, let's get started: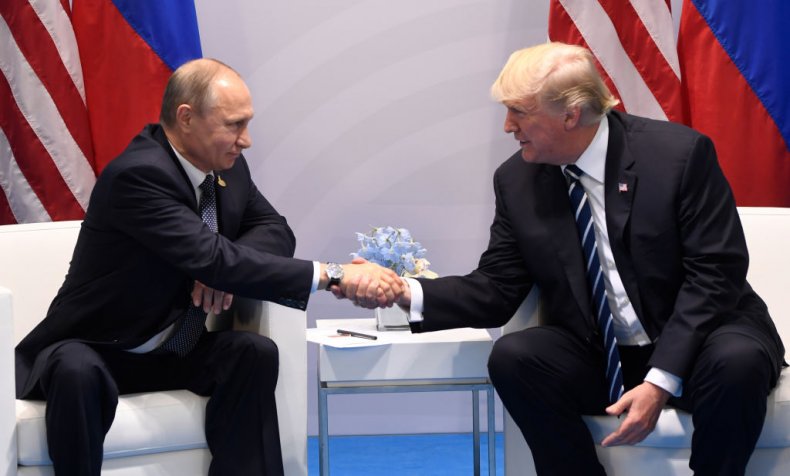 Trump Family Business: Assuming they're not all locked in the White House basement, or a Manhattan courtroom, one of the great stories of the new year will be the next round of business ventures for the Trumps. Will the Trump Tower Moscow finally break ground? (And who will get the penthouse suite?) Is Trump TV real? What will be the eviction rate at Jared Kushner's apartment complexes? (Ok, that's not a "venture," but I had to get that in.) One thing for sure: the Trump International Hotel Washington D.C. may finally be sold, largely because all those overseas diplomats and unregistered lobbyists will be headed to places like the Four Seasons in Georgetown. (Or is it Four Seasons Total Landscaping in Georgetown?) Bold prediction: The MyPillow Guy will somehow be involved.
Suffering States: Whether Trump blocks the new $900 billion relief package or not, there's not a lot of help for state and local governments on the way. Already, since the pandemic arrived, more than 1.5 million municipal employees have lost their jobs, according to Politico. And more layoffs will be on the way from teachers to police. (I guess that means, as Dana Milbank of The Washington Post points out, that the Republicans are defunding the police.) Public transportation will take a big hit as well. As I have said, for example, Washington D.C. Metro officials are planning on cutting $494.5 million in operating expenses, including the shutdown of 19 subway stations and ending weekend service. This seems like some sort of revenge of the Red States thing. But Republican-controlled states and cities are facing revenue shortfalls as well. How will Biden get around the Republicans blocking more fiscal relief if they control the Senate? Not much he can do via executive orders, points out Heidi Shierholz, a senior economist at the Economic Policy Institute. But if he gets the country healthy again, she adds, that will do more for the economy than anything else—with or without another relief bill.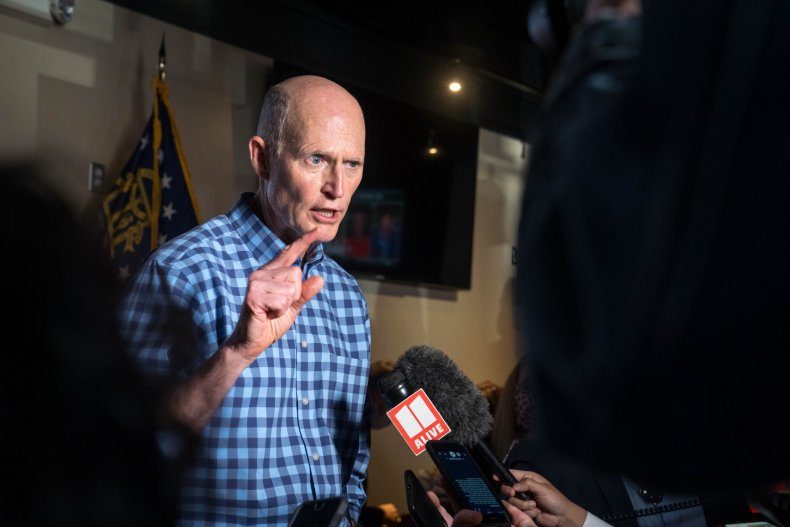 Deficits Will All of a Sudden Matter Again: Now that they have those budget-busting tax cuts kind of locked in, the Republican Party will do what it does best: obstruct a Democratic president and pretend it worries about deficits. One sure sign is that George Will has already weighed in on the evils of deficit spending. Of course, a lot will depend on the outcome of the Georgia runoffs. No matter. Just wait until President Biden, or anyone else, proposes anything resembling another bailout bill. We'll get lectures from the likes of Sen. Rick Scott (R-Florida)—yup the guy who once ran a hospital chain that ripped off Medicare— about the dangers of not staying within your budget. (Scott, by the way, was one of only six senators to vote against the relief bill.) McConnell pulled the same stunt after the Great Recession and put a damper on the recovery. Not to mention spending most of his time, it seemed, trying to make sure President Obama was a one-termer. Nice try, kemosabe.
Tax Hikes? Checked in with Jeff Levine, partner with Newton, Massachusetts-based Alkon & Levine and friend of On the Street. Count him as skeptical that Biden will be able to raise taxes by the end of next year. "Most folks think there will be tax increases in 2021 because that's what the Biden campaign said. I don't agree," says Levine. "First, with a Republican House and a Republican Senate, it took Trump until Dec 2017 to pass the Tax Cuts and Jobs Act, which did not take effect until 2018. It takes time to make tax law sausage. And I think with COVID, correcting the damage done by Trump—and just figuring out how bad things actually are—it is doubtful it can happen in 2021." He adds: "Also remember 34 senators are up for re-election as well as [the] entire House will be campaigning in 2021 for 2022." In others words: they'll be busy.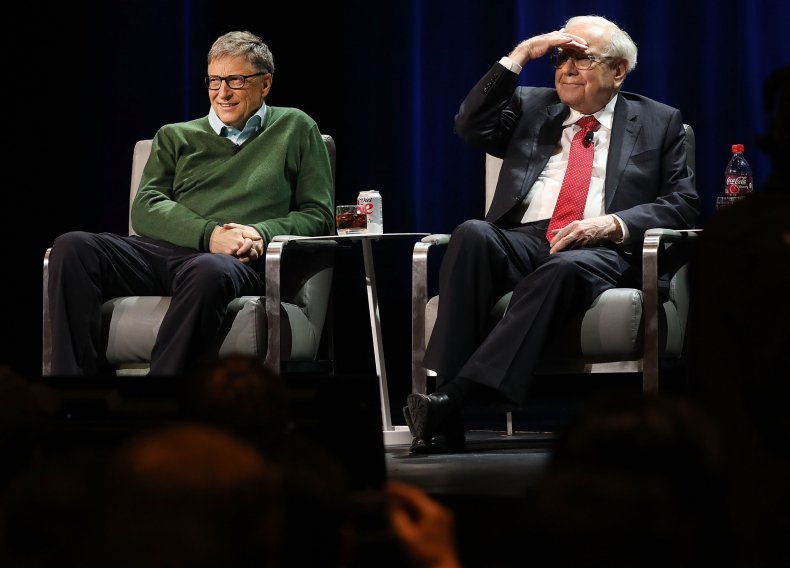 Will Warren Buffett Finally Retire? I've been wondering that every year for the past few decades. And I'm always wrong, of course. But the GOAT of investing and CEO of Berkshire Hathaway turned 90 years old last August, so you would think that's a good time to hand over Berkshire to someone else, right? There's always speculation—mostly wrong—about who is next in line. Greg Abel, who is just under 60, seems to be the frontrunner. The CEO of Berkshire Hathaway Energy sat side by side with Buffett and took questions from shareholders during Berkshire's virtual annual meeting last spring. (Same thing this year.) Ajit Jain, vice chairman of Berkshire's insurance operations, has been the favorite for years. However, he's 10 years older than Abel and maybe his time has passed. That said, if you're smart you'll bet against me. Stay tuned for the next Berkshire annual meeting on May 1.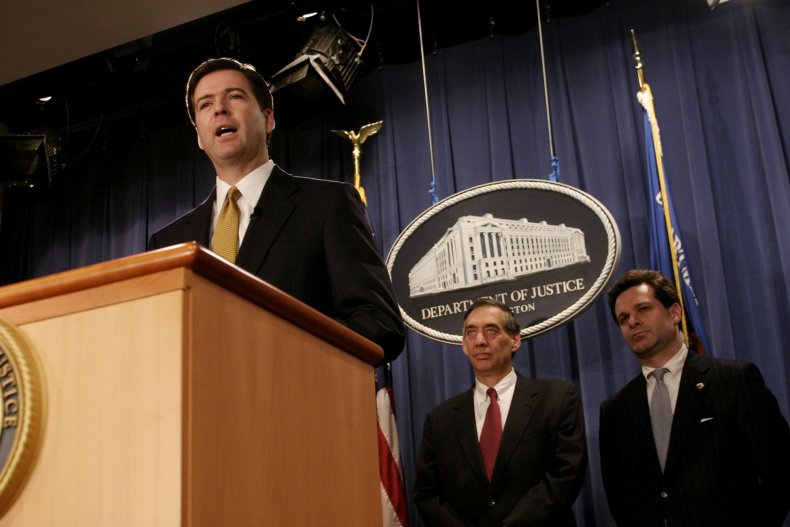 Happy 15th, Enron: The classic fraud trial of Enron CEO Jeff Skilling and Chairman Ken Lay began on January 30, 2006 in Houston. You'll be reading a lot about it next month—at least you will be here. But to me it proved a couple of things. One, a jury could actually understand a complex financial case. (So, that shouldn't be an excuse—ever—for settling.) Also: you can actually hold executives accountable for wrongdoing—none of that "the corporation pleads guilty" stuff you just saw in the recent Purdue Pharma opioid settlement with the Department of Justice. Lots of familiar characters in the Enron case, too: James Comey and Christopher Wray (shown above in 2004). And of course attorney Daniel Petrocelli, who defended Skilling. He also represented O.J. Simpson and President Trump and Trump University. What a crew.
The Dow 40,000! Just kidding. Me? I'm safely tucked away in my Vanguard Target Retirement Account. (No, they didn't pay me to say that, but I wish they would have.) Anyway, this is from column deputy Sam Hill for your entertainment. His prediction is as good as any:
The Dow has gone up like a rocket
Skeptics were told not to knock it
But parties end, too
And this one's past due
So the rich will get hit in the pocket.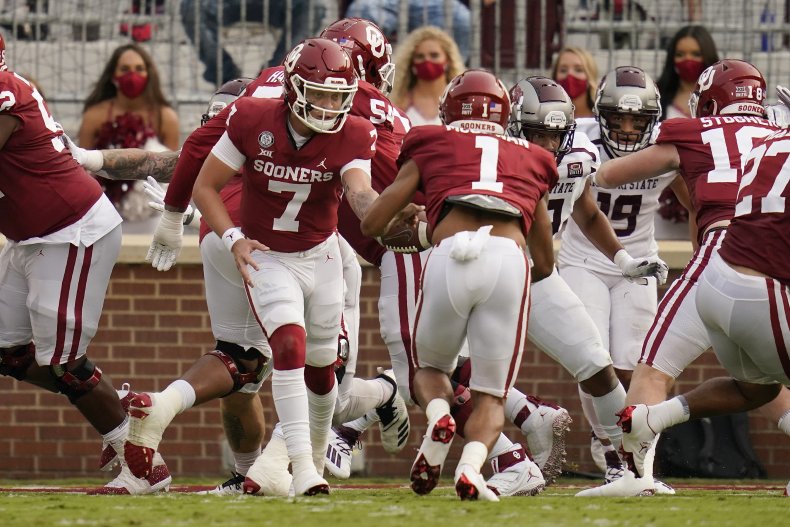 Loose Change, 2021: This will be a big one, at least in the world of sports. The Supreme Court agreed to hear a case regarding collegiate athlete compensation, with a decision likely to be handed down in June. I've got mixed feelings about this one. D-1 athletes, in theory, can get up to four years of tuition, room and board. I consider that payment. The players with pro football and basketball potential also get a showcase as well as access to top-tier coaching and facilities. But there are things they should absolutely get—like guaranteed scholarships and the right to, say, make money on licensing rights...IPO Mania: This was a huge year as you can tell by all those new Airbnb and DoorDash millionaires running around. Next year should be equally as active. My favorite coming up: Petco. So old-school. So not the "cloud"...Facebook: The company everyone is tired of was sued by not only the Federal Trade Commission (FTC) for anti-trust violations, but the AGs from 46 states as well. Will this be the first big breakup of a company since AT&Tin 1984? Goodbye Instagram? WhatsApp? We'll get a few clues in 2021, but the final answer may be years in the making.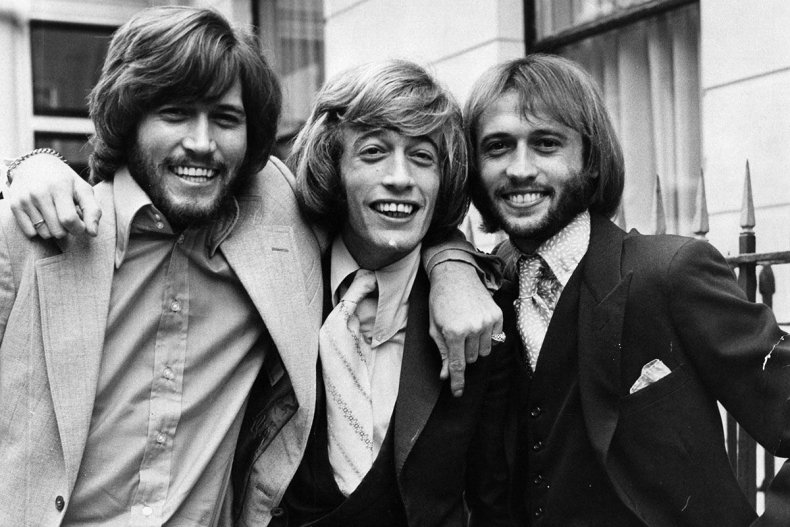 On the Street Jukebox: First off, the HBO documentary, The Bee Gees: How Do You Mend a Broken Heart, about the legendary Brothers Gibb. It's gotten a lot of love already. I watched it twice and the praise is actually deserved. Ok, some quibbles. I wish the director, Frank Marshall, talked with Barry Gibb's sister, Lesley Gibb Evans, on camera. I had no idea the brothers had a sister—and she actually performed with them back in the day. Might have also been nice to mention the Sgt. Pepper's Lonely Hearts Club Band film debacle, which wasn't a great move, reputation-wise, for the Bee Gees. (Or Peter Frampton for that matter.) That all aside, don't miss it; check out the trailer here...The new: African rock from Songhoy Blues of Timbuktu, Mali. Found them accidently in the great Uncut magazine. Of course, I'm always years behind and trend. Here's a 20-minute set courtesy of Seattle's KEXP...Finally, thank you for your service, Leslie West, the famed guitarist for Mountain who died last week at 75. His classic hit, for your pleasure: "Mississippi Queen"...Happy New Year, you all.