What to Watch at E3: Sony, XBox and Yes, Even Nintendo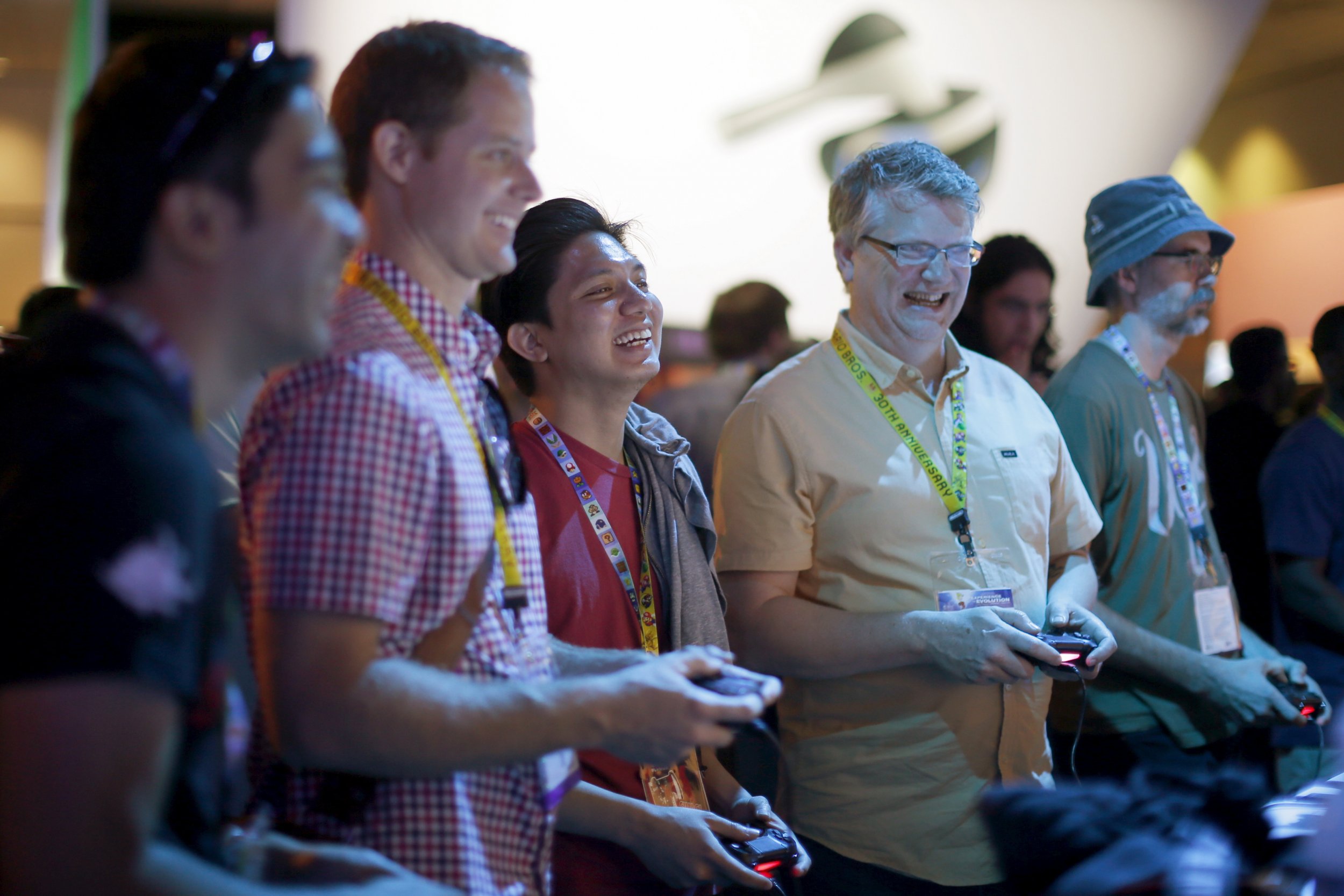 E3 2016 begins, officially, on Tuesday June 14. Unofficially, Monday is the start of E3 2016 because today is the day we get press conferences from some of the biggest names in the industry. Alongside Microsoft and Sony, both of whom have new consoles in the works, publishers Ubisoft and Square Enix hold events to roll out news for franchises like Final Fantasy and Assassin's Creed. But it's the Xbox and PlayStation events that hold the most promise for major announcements and exciting surprises today, alongside some big news from Sunday and a few curious decisions by Nintendo, too.
The Console Wars Continue
Microsoft and Sony will undoubtedly use their press events to hype some in-house franchises. Microsoft should show off its new Dead Rising 4 footage and Sony is expected to have a God of War 4 reveal, but the promise of big third-party news is what sends fans flocking to the internet to chase rumors. And third-party reveals also serve as a battleground for the dueling companies, with fans using the staged promos to determine who "won" E3.
This fervent pursuit of pre-show knowledge also spawns a fair amount of leaks, spoiling many surprises. This is the case for Injustice 2, a sequel to the DC licensed fighting game that fans have been clamoring for since 2013. Last week, a photo of a promotional poster appeared online forcing the creators to (rather bitterly) acknowledge that the game exists and would be at E3. Fans can expect more details about series strengths like interactive environments, character roster and unlockable gear today during somebody's press conference.
Sony has already confirmed that it is working on a new console, a beefed up PS4 codenamed Neo, but won't be talking about it at E3. Microsoft hasn't addressed the rumours about a new console planned for 2017, but a new leak suggests a slim version of the Xbox One will launch this fall.
The biggest mystery, and biggest potential announcement, belongs to Rockstar Studios. As the company behind the Grand Theft Auto juggernaut, Rockstar is usually too big for E3 and skips the show entirely. But its parent company, Take Two, teased big news back in August. Rockstar's been silent, but internet chatter about a Red Dead Redemption sequel has fans hoping for a new entry in the open world Western franchise.
Ubisoft and Square Enix potbelly won't get the same buzz Sony and Microsoft will, but Square Enix' updates on the forthcoming Final Fantasy XV could potentially overshadow most of Monday's news. The franchise is among the most celebrated in gaming, captivating fans for almost 30 years. Final Fantasy XV will be the first new entry in the series since 2010, and the first Final Fantasy to come to Xbox One and PS4. Hype is at an all-time high. It'd be smart of Square Enix to deliver.
Ninten-dos and Ninten-donts
Nintendo may be the most recognizable brand in gaming, but it is limping into E3 2016 with a shortlist of news. There is a new Nintendo console in the works, but the company has said it won't be shown at E3. Which is curious because Nintendo's E3 centerpiece is going to be the new Zelda game, a game that Nintendo has said will release for the new console and the Wii U simultaneously. Outside of news about Pokemon: Sun and Moon there isn't a lot else to get excited about.
Fans hoping for some clarity on what the differences between the two Legend of Zelda games will be aren't likely to get answers during either of Nintendo's scheduled Nintendo Direct live streams on Tuesday and Wednesday. But Nintendo is dedicating virtually all of its show floor space to demoing the The Legend of Zelda Wii U which should generate a lot of excitement among fans … assuming it doesn't suck, of course.
Sunday Best: EA And Bethesda Bring Big News to Fans
While much of Monday remains a mystery, Sunday's events are already on the books. EA and Bethesda both held press conferences Sunday full of big announcements and pre-show hype.
Titanfall 2 is arguably the most anticipated title from EA's press event, EA Play. It is a popular franchise debuting two important series firsts - availability on PS4 and a single-player campaign. The latter cannot be understated, as Titanfall's lack of a single player campaign was reason enough for many to pass on purchasing the title. The gameplay trailers shown during EA Play highlighted the parkour inspired, run-n-gun gaming fans who bought the game loved about it, alongside a story teaser for the October 28 release. Respawn Studios founder Vince Zampella (one of the brains behind the Call of Duty franchise) also announced a multiplayer preview for Titanfall 2, giving players a chance to road test the title and find out if the sequel will be more Titan than fall.
EA also delivered the requisite smattering of annualized sports game updates, including a first-ever story mode for FIFA 17, and a behind-the-scenes teaser detailed the work (but not the content) EA is putting into its upcoming suite of Star Wars games. A sequel to Star Wars: Battlefront is slated for this fall but fans are more excited for a 2018 game coming from Visceral, the studio that now employs Uncharted writer Amy Hennig. Respawn is in on the Star Wars action too, with a third-person game confirmed.
A few hours after the EA Play event, Bethesda held their second annual E3 press event. Bethesda used last year's debut to unveil the masterful Fallout 4, a franchise chapter nearly eight years in the making. This year the stakes were not quite as high, but fans none the less held high hopes for one title in particular - Dishonored 2. It's the next installment in a franchise launched by Bethesda and Arkane Studios in 2012 that received high praise as one of the best stealth action games in a generation. This year's installment looks every bit as good and could once again be the dominant choice for Game of the Year.
Bethesda also announced a Skyrim remaster for Xbox One and PS4 which, although an expected surprise, is exciting news nonetheless. The announcement showcased once again Bethesda's commitment to bringing user-created mods to the console space. Just like Fallout 4, content fans design for PC can be ported over to Xbox One and PS4. So while the inclusion of all three official DLCs promises a significant amount of content for the it pales in comparison to the tens of thousands of mods users have created for Skyrim since its launch in 2011.
E3 2016 is shaping up to be a lackluster year compared to some of the major events many fans have seen over the past few shows. There won't be any reveals to go alongside those console rumors, despite the fact every major company is believed to have a system in the works. Instead, gamers can only focus on a handful of new titles that stand out against the PR noise surrounding most of the show. Titles like Dishonored 2 and Final Fantasy XV are energizing their respective fanbases, but overall gamers are likely to walk away from E3 2016 feeling underwhelmed.
What to Watch at E3: Sony, XBox and Yes, Even Nintendo | Tech & Science