What to Stream in September 2017: 10 Picks From 'Transparent' to 'Jaws' to 'Hangin' With Mr. Cooper'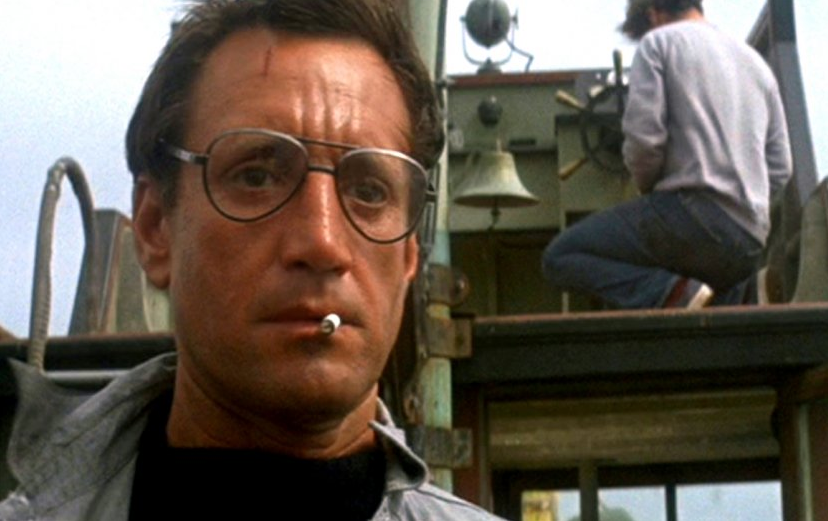 Last week Newsweek, along with pretty much every other digital media outlet, published a list of which titles streaming services such as Netflix, Hulu and Amazon will make available in September. It's an easy traffic grab at the end of every month. People want to know what their options are going to be so they don't have to waste more time than they already do scrolling through menu page after menu page.
Related: Netflix, Hulu and Amazon September 2017 releases
These lists of upcoming releases are getting longer and longer, to the point where we've deemed an additional measure of curation is in order. Here are 10 picks for September:
Jaws
Where: Netflix
When: September 1
Jaws, Jaws 2, Jaws 3 and yes, Jaws: The Revenge will all be available to stream September 1 on Netflix, just in time to terrify you before you head to a quaint New England beach for Labor Day.
Robocop
Where: Hulu
When: September 1
It's been a crazy eight months of 2017 so far, which has made it difficult for the nation to come together to celebrate the 30th anniversdary of Robocop. In July, we did our part by talking with screenwriter Ed Neumeier.
"I'd just emphasize that you don't know what's going to happen," he told Newsweek. "The idea that there's a bunch of fans, two generations now, who like this movie—it doesn't have anything to do with me. It has to do with the relationships they have about the movie, to the movie, with other people who like it. You don't see that coming. You just hope that it's not bad."
Now, thanks to Hulu, Robocop will be passed on to a third generation (as will the not-as-good Robocop 2, which will also be available to stream).
*Robocop is not to be confused with Robo-Dog, which will premiere on Hulu September 17.
Season 4 of Transparent
Where: Amazon
When: September 22
The new season of the groundbreaking Amazon original series, which has won a total of eight Emmys and two Golden Globes for the streaming service, looks like it could revolve around the Pfeffermans getting in touch with their faith.
Trump has already set the bar pretty high for comedic visits to the Western Wall, though.
TGIHulu!
Where: Hulu
When: September 29
This is essentially the 1990s distilled into streaming form. On September 29, Hulu will offer subcribers ufettered access to Full House, Family Matters, Hangin' With Mr. Cooper, Perfect Strangers and Step By Step. Which seasons, you ask? ALL OF THEM.
Now, watch this:
Carrie
Where: Amazon/Hulu
When: September 1
It's been a big year for Stephen King adaptations. A television take of his novel 2014 Mr. Mercedes premiered on the Audience network in August; a reboot of the big-screen adaptation of his 1986 novel It hits theaters September 8; and on October 20 an adaptation of his 2010 novel 1922 will premiere on Netflix. If that still isn't enough for you, both Carrie and Carrie 2: The Rage, will be available this month on Amazon and Hulu.
Meanwhile, Stephen King is living his best life on Twitter, and roasting Donald Trump in the process.
An Inconvenient Truth
Where: Hulu
When: September 1
As of writing this, Houston has endured more than 51 inches of rain over the course of Hurrican Harvey, a record for the continental United States. Watch this 2006 climate change documentary from Al Gore and you'll have a better understanding of why.
Season 4 of Bojack Horseman
Where: Netflix
When: September 8
Your favorite depressed horse actor is back.
Shaquille O'Neal Presents: All Star Comedy Jam
Where: Netflix
When: September 1
Yes, this is a thing Shaquille O'Neal does, host—or at least attach his name to—comedy jams. Here's a trailer for the latest edition, which premiered last December.
Netflix is releasing a trove of these, from Atlanta, Dallas, Las Vegas, Orlando and South Beach. They're also providing subscribers with Shaq & Cedric the Entertainer Present: All Star Comedy Jam, although we're not sure where this one was filmed.
Dead Poets Society
Where: Netflix
When: September 1
Robin Williams died three years ago in August. Remember him by watching one of his most stunning performances, as professor John Keating in the 1989 drama Dead Poets Society, a film as inspiring as it was heartbreaking.
Unsolved Mysteries: Original Robert Stack Episodes: Season 8
Where: Amazon
When: September 1
Who doesn't get fired up by the thought of Robert Stack emerging from a fog in a khaki trenchcoat and setting the scene of a gruesome double murder from the early '80s? On September 1, Amazon will release Season 8 of Unsolved Mysteries, which originally aired in 1995, right in the prime of the series, and of Stack's illustrious career recounting the most grizzly, most blood-curdling and, yes, most mysterious crimes committed on American soil.