What to Watch on Netflix, Hulu and TV This Week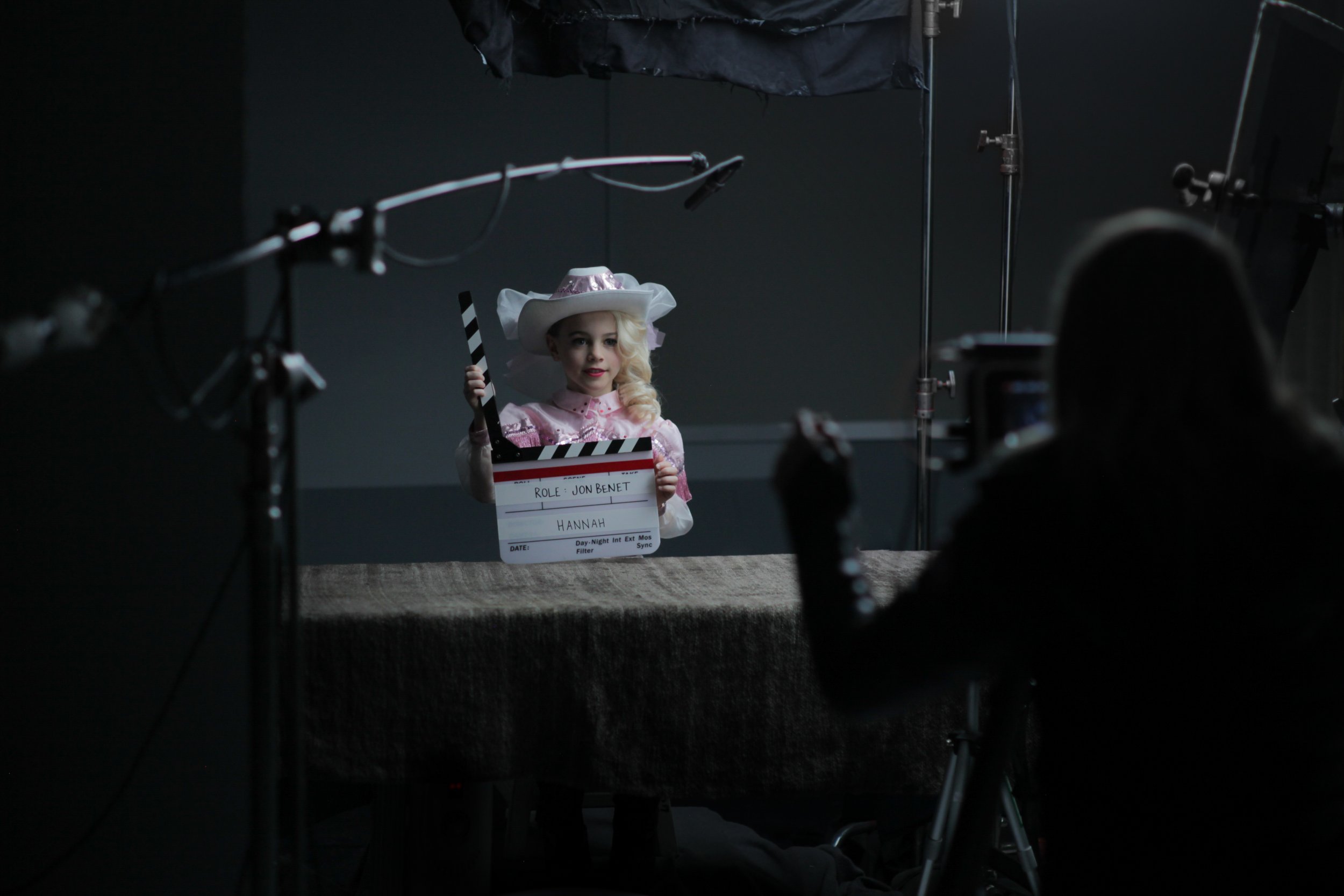 On TV and streaming sites, several new and recently added documentaries look back at events that took place 20 or 25 years ago, including the Rodney King verdict that sparked protests and violence, the gruesome murder of 6-year-old JonBenet Ramsey and the death of Princess Diana in a car crash just a year after her divorce from Prince Charles. One new documentary examines the uncredited co-creator of Batman, and another looks at the next generation of astronauts and engineers who might finally succeed in reaching Mars.
Here are a few suggestions for watching and streaming this week:
Casting JonBenet (Netflix, April 28)
This isn't your typical true-crime documentary. Instead of retracing steps and interviewing the people around an investigation, director Kitty Green goes back to the Ramseys' hometown in Boulder, Colorado, and auditions locals to play the roles of JonBenet, her parents and her brother in a film. The actors speak to the filmmakers in interviews and try out some scenes. This offbeat entry into a story that gripped the country two decades ago might just reveal something about how people think and talk about an event that turned into a media spectacle, even if it doesn't solve the murder.
Dear White People (Netflix, May 28)
Netflix's new series is a continuation of the 2014 film by the same name. Dear White People is a "send-up of 'post-racial' America that weaves together the universal story of finding one's own identity and forging a wholly unique path," as Netflix describes the show, which "follows a group of Winchester University's students of color as they navigate a diverse landscape of social injustice, cultural bias, political correctness (or lack thereof) and sometimes misguided activism in the millennial age."
The Mars Generation (Netflix, May 5)
Netflix is going to Space Camp with The Mars Generation, a new, original documentary that follows teenage space enthusiasts at the U.S. Space & Rocket Center who are eager for humans to reach the Red Planet. The trailer features brief appearances by figures including Neil deGrasse Tyson, Elon Musk and Bill Nye.
Batman & Bill (Hulu, May 6)
For most of Batman's history, Bob Kane got sole credit as creator on every comic book and every movie, the trailer to Hulu's new documentary explains, and "correcting that is something that terrified everybody…for decades." The film tells the story of Bill Finger, the uncredited co-creator of Batman, and of efforts to recognize him as such.
The Last 100 Days of Diana (ABC, May 7)
Princess Diana was killed in a car crash in Paris nearly two decades ago, in August 1997. As the 20th anniversary of her death approaches, several specials look back on her life. ABC's two-hour prime-time documentary special hosted by Martin Bashir focuses on her last few months, "through her tumultuous last summer of romance until her tragic and untimely death."
2017 MTV Movie & TV Awards (MTV, May 7)
Adam Devine hosts this year's awards ceremony, which will be a little different from those of years past. The event is expanding from looking strictly at movies to include television as well as new categories including "Trending" and "Best Musical Moment." MTV is also getting rid of separate categories for male and female actors.
LA 92 (National Geographic, Until May 11)
After National Geographic aired its documentary LA 92—marking 25 years since the verdict in the Rodney King trial led to protest and violence—last week, it is making the film available for streaming on various platforms until May 11. Viewers can watch it anywhere from NatGeoTV.com to YouTube. "The parallels between the racially charged climate of Los Angeles in 1992 and more recent occurrences of racial injustice demands our attention" Tim Pastore, president of original programming and production, said in a statement. "We hope this film will encourage reflection and debate as the country wrestles with these very real and very relevant conflicts."