What to Watch on TV, Netflix and Amazon This Week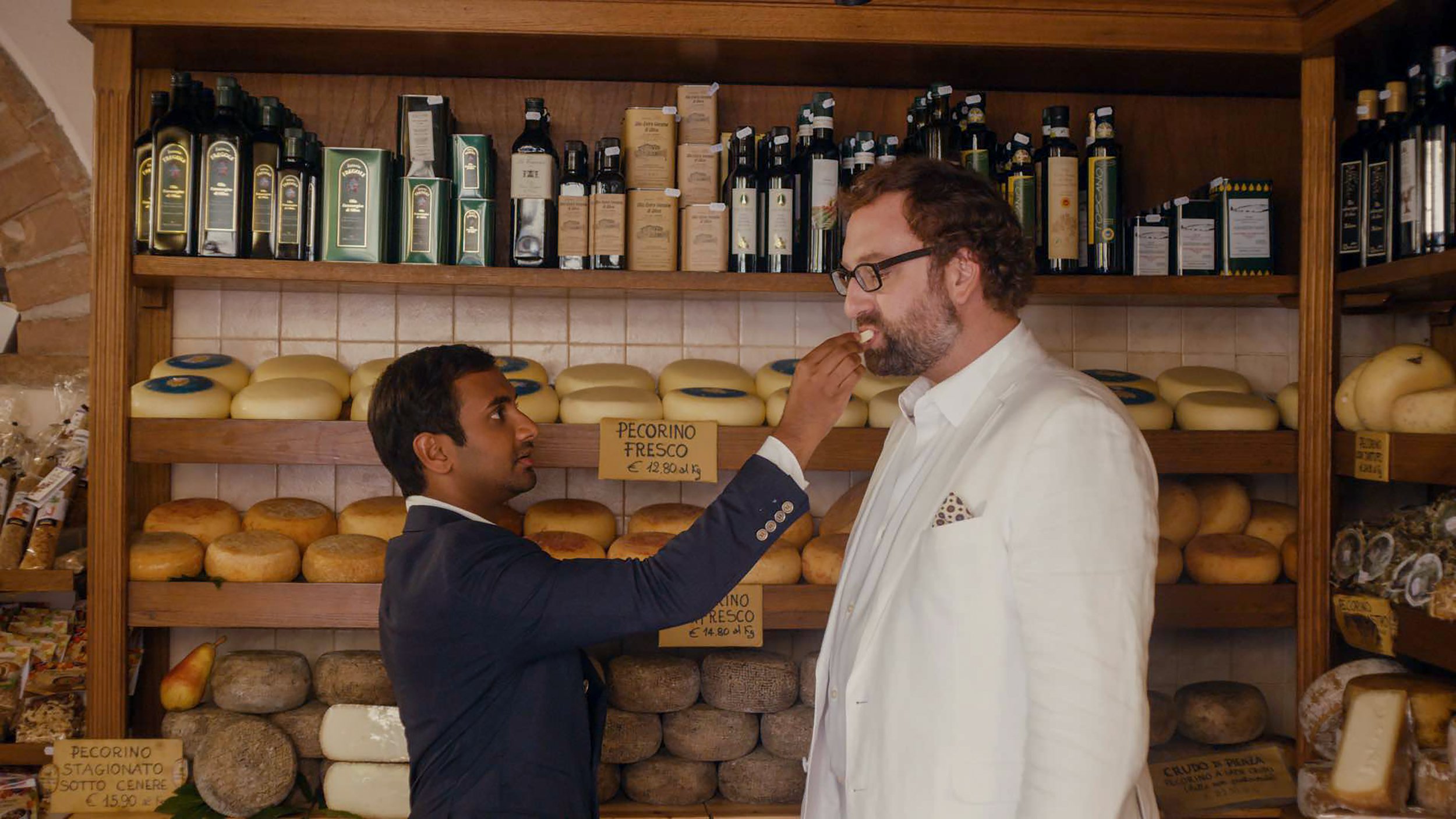 This week's viewing landscape is looking bright and varied (even if the forecast is lagging behind), with new episodes of comedy, drama, historical, feminist and reality shows as well as a new true crime documentary. Watch alone or with mom this Mother's Day weekend, but probably wise to leave Monday's Mommy Dead and Dearest for viewing without her. It might not send the right message.
Here are some suggestions:
Master of None: Season 2 (Netflix, May 12)
Aziz Ansari delivered smart, creative and funny takes on friendship, dating, parents, immigration, discrimination and more in the first season of his Netflix show, which boasts a 100 percent rating on Rotten Tomatoes (the critics' consensus was that it was "exceptionally executed with charm, humor, and heart, Master of None is a refreshingly offbeat take on a familiar premise"). Season two, some early reviews promise, is "as funny and as well-written as ever," but more "ambitious" and "cinematic," and is "even better than its first." The season two trailer hints at the return of Ansari's real-life parents. If nothing else, come back for them.
Anne With an "E": Season 1 (Netflix, May 12)
This new adaptation of the beloved novel Anne of Green Gables by L. M. Montgomery comes from showrunner, director and writer Moira Walley-Beckett (Breaking Bad, Flesh and Bone). It premieres on Netflix after a first run in Canada. The story follows Anne (Amybeth McNulty)—"and make sure you spell that with an 'e,'" she tells her new teacher—an orphan who arrives to live with a middle-aged brother and sister who were expecting a boy. It's a rough start but "over time, 13-year-old Anne will transform the lives of Marilla (Geraldine James) and Matthew Cuthbert (R.H. Thomson) and eventually the entire small town in which they live with her unique spirit, fierce intellect and brilliant imagination."
Get Me Roger Stone (Netflix, May 12)
"Those who say I have no soul, those who say I have no principles, are losers. Those are bitter losers," Roger Stone says in the trailer for this documentary, which recently appeared at the Tribeca Film Festival. The film focuses on the man who "created the modern sleazeball lobbyist," and who later "created Trump as a political figure." Stone has long served as an advisor to Donald J. Trump and first suggested he run for the presidency in the 1980s. "I was like a jockey looking for a horse. You can't win the race if you don't have a horse," he declares in the film. In this analogy, the horse is Trump.
I Love Dick: Season 1 (Amazon, May 12)
Transparent creator Jill Soloway has a second series for Amazon. I Love Dick is adapted from the feminist novel by Chris Kraus and follows a married couple (Kathryn Hahn and Griffin Dunne) new to an academic community in Texas to study with a professor named Dick (Kevin Bacon). "Don't underestimate her ambition to inject feminism into the male-dominated world of entertainment," Emily Borrow writes for Newsweek. With her newest endeavor, Soloway "eschews conventional expectations for how women should appear on screen (read: likable, sexy) to tell a story in which a woman is, in her words, 'the subject, not the object.'"
Promposal (MTV, May 14)
They have been the subject of a segment on This American Life and are becoming traditions at high schools around the country, so naturally MTV wants in. Its latest reality show is about the elaborate ways in which teenagers are asking one another to prom these days. "From a Zombie themed Promposal to a choreographed flash mob, the six-episode, 30-minute series will highlight teens pulling out all the stops to land their dream date," MTV says.
Mommy Dead and Dearest (HBO, May 15)
The darkest, bleakest viewing choice for the day after Mother's Day is this new HBO documentary about Dee Dee and Gypsy Rose Blanchard. Gypsy Rose is currently serving 10 years in prison for killing her mother, Dee Dee, who had abused her daughter via Munchhausen by proxy. CNN calls the film a "twisted and twisty documentary" that is "true crime at its best." Brian Lowry compares its quality to that of Making a Murderer and The Jinx, writing that it "scales those heights and then some."
Sherlock: Series 4 (Netflix, May 15)
Benedict Cumberbatch and Martin Freeman star as Sherlock Holmes and Dr. John Watson in the latest three-part installment of BBC's Sherlock. The trailer is ominous: "The roads we walk have demons beneath, and yours have been waiting for a very long time," says one disembodied voice, seconds before the screen flashes with the words, "It's not a game anymore."
What to Watch on TV, Netflix and Amazon This Week | Culture