Sorry, Jackie Daytona Won't Be Returning to 'What We Do in the Shadows' for Season 3
FX Comedy What We Do in the Shadows may be returning for another season on September 2, but one fan favourite won't be: Jackie Daytona.
Daytona is a persona of Matt Berry's vampire Laszlo, which he takes on while on the run from Jim the Vampire (Mark Hamill) in the mockumentary's second season.
Laszlo's disguise as Daytona rested solely on him chewing a toothpick, but even if he looked the same to viewers he managed to evade being detected by Jim, at least until he accidentally removed the toothpick in front of him.
For all intents and purposes the premise of the episode was very silly, but it made Daytona a staunch fan favorite.
Sadly, showrunner Paul Simms confirmed in an interview with Newsweek that he won't return – at least, not for now.
"Not this season, but that was a perfect example of something we talked a lot about," Simms said as he reflected on writing the third season. "That episode was so funny, but if we try to do it again it'll only be 75 percent funny, people [only] think they want it."
Despite the disappointing news, Simms quickly added: "But who knows what happens in Season 4 and beyond!"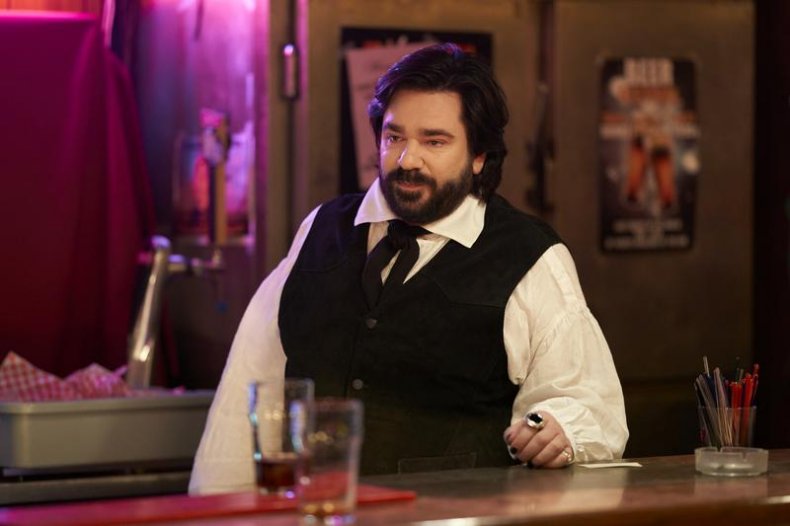 While the show's popularity continues to increase, Simms stipulated that he and the creative team don't feel pressured by fans to repeat themselves or bring back characters for the sake of it.
"If we were to feel any pressure from the fans it would be to do repeats of what we've already done because they were so popular, but I think what the fans like about the show is the surprises," he reflected.
Simms went on to discuss what fans can expect from the forthcoming season, saying there will be "a lot of surprises" to enjoy.
"People will ask if Jackie Daytona is going to come back, or are we going to see those old characters again, but we just like to do new things and surprise everyone. [There will be] lots of laughs and a lot more bigger, visual humour."
One such surprise is how vampire housemates Laszlo, Nandor (Kayvan Novak), Nadja (Natasia Demetriou), and Colin Robinson (Mark Proksch) become the new leaders of the vampiric council following Season 2's finale.
The blood-splattered finale saw familiar Guillermo (Harvey Guillén) embrace the skills passed down from his ancestor Van Helsing and kill the previous members of the council in order to save Nandor and co. from being put to death.
But of course, like everything relating to everyone's favorite blood-suckers, it all goes very wrong, very quickly.
"I think you can tell from the very first moment that they're given that task that it's not going to go well," Simms joked. "In fact it has repercussions that will extend all the way to the following season about how badly it goes.
"I think it was one of the funniest things... to be put in charge of that, Laszlo doesn't care because he didn't become a vampire to become a bureaucrat, Colin Robinson is happy with the most boring job which is the secretary who keeps the minutes, and it's Nadja and Nandor who both see themselves as the real heads of the house.
"So, when it gets made into a much bigger, official thing, there's tons of conflict and tension, and fighting, and sometimes cooperating, but rarely."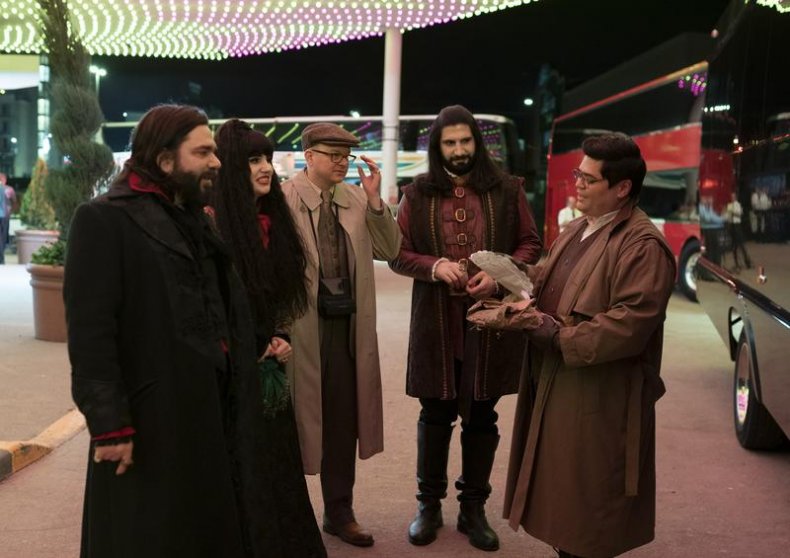 Discussing the repercussions of Guillermo's actions, Simms goes on: "He does have much more power than any of them know, and it's only his love for them that stops him from wielding that [against them].
"It's also [makes it] a different show when you have this threat that at any point he could kill them, and the only reason he doesn't is because he likes them, even though they treat him terribly."
Nandor also struggles with a "mid-life" crisis in Season 3, spending time trying to find a person he can spend the rest of his eternal life with.
This aspect of the story was something Simms really enjoyed tapping into, as he explained: "That's part of the thing that's interesting about vampires, even to those who aren't interested in vampires, the upside is you could live forever but the downside is that's a lot of time; is there any meaning to life if there's no end to it, if there's no urgency to anything?
"And I'm really happy with the way we managed to have Nandor have this mid-life crisis, a lot of times when you write a character who is depressed it's very boring to watch because they're just sitting around, not doing anything.
"But Nandor is very active in seeking some new path in his life, which makes it much more fun, and much more active to watch, I think."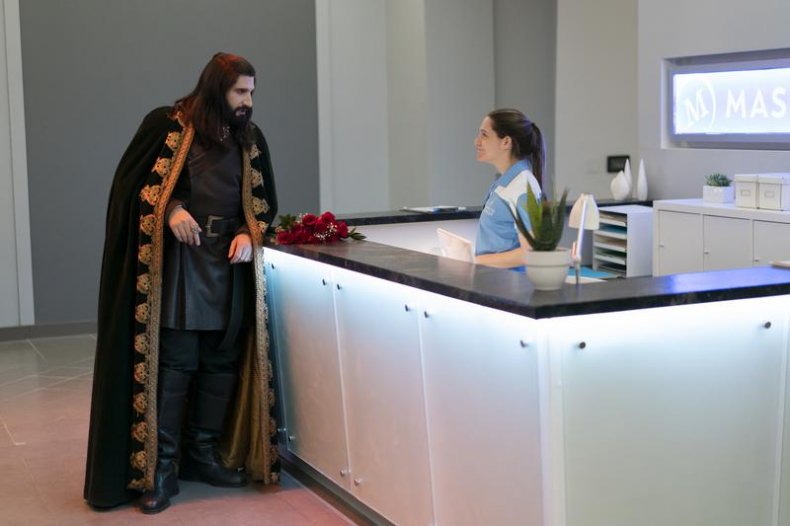 The comedy series has already had a number of great cameos in its first two seasons, including the aforementioned Hamill, Tilda Swinton, Evan Rachel Wood and even Wesley Snipes (over Skype).
And Season 3 will be no exception, as Simms teased: "There are [cameos]. For this season a lot of the cameos we ended doing are not the big movie star, 'oh my gosh I can't believe they're there', but more ones that are funny and ones you wouldn't expect."
Season 3 was filmed during the Covid-19 pandemic, but while Simms admitted it made things "difficult" for the cast and crew they were determined to focus on the positives.
He said: "It was difficult, but it was doable. I think the hardest part was that we didn't spend as much time on set with the actors because we had to be tested three times a week and we had to wear a face mask, and shield and all that.
"A lot of it was us being upstairs watching it on monitors and then talking with the director on the phone, I'm so glad it wasn't the first season that we tried this because it would have been impossible!"
Simms added: "It made it more fun because usually when we're on set we're paying attention to the lights and the time, but watching it on monitors up in the office was more like watching the show and also having the freedom to laugh out loud and not worry about ruining a take!"
Season 3 of What We Do in the Shadows premieres on Thursday, September 2 at 10:00pm on FX, streaming the next day on FX on Hulu.