'What We Do in the Shadows' Season 3: Release Date, Cast, Trailer and Plot
What We Do in the Shadows is set to return for a third season on FX.
The comedy series will see the return of the vampires of Staten Island for another round of hilarious nightly exploits around the city.
Fans have been eagerly awaiting the next instalment in the franchise after season 2 ended on a dramatic cliffhanger with Guillermo (Harvey Guillén) revealing he is a vampire killer.
The season 2 finale saw Guillermo save vampire roommates Nandor (Kayvan Novak), Nadja (Natasia Demetriou), Laszlo (Matt Berry) and Colin Robinson (Mark Proksch) from being put to the death by the Vampiric Council.
What We Do in the Shadows is based on Jemaine Clement and Taika Waititi's 2014 mocumentary of the same name, and acts as a spinoff of its original, which was set in New Zealand.
Newsweek has all you need to know about the new season, including plot details, the cast and when it will be released.
When Is 'What We Do in the Shadows' Season 3 Out?
In June, FX revealed that What We Do in the Shadows would be back with a two-part premiere on September 2, 2021.
The show will return for another 10-episode season, with episodes first airing on FX before being released via FX on Hulu the next day.
Announcing the news via Twitter, FX teased that it was time for fans to "dust off your velvet capes and grab the glitter" as the show was returning.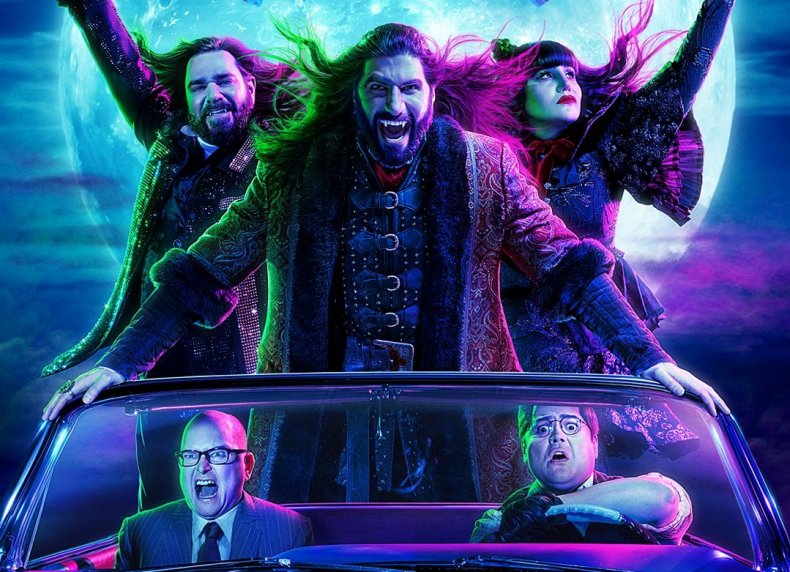 Who Will Star in 'What We Do in the Shadows' Season 3?
All of the lead stars, Novak, Berry, Demetriou, Guillén and Proksch will return to reprise their roles as Nandor, Laszlo, Nadja, Guillermo and Colin Robinson respectively.
The show has had a number of famous guest stars already in its two seasons, including Mark Hamill and Tilda Swinton, but FX have not yet revealed if there will be any guest stars in the third.
What Will Happen in 'What We Do in the Shadows' Season 3?
No doubt, season 3 of What We Do in the Shadows will focus on the aftermath of the revelation that Guillermo is a vampire killer.
Nandor's long-suffering familiar is set to send the vampire housemates into a panic after the discovery, though they also have other concerns as they are elevated to a new level of power.
In their new roles, the roommates will meet with the vampire from which all vampires descended, as well as encounter other creatures like sirens, werewolves, and gargoyles.
The season will also see Colin Robinson turn 100, a milestone that leads Nandor to go through his own eternal-life crisis and start looking for love.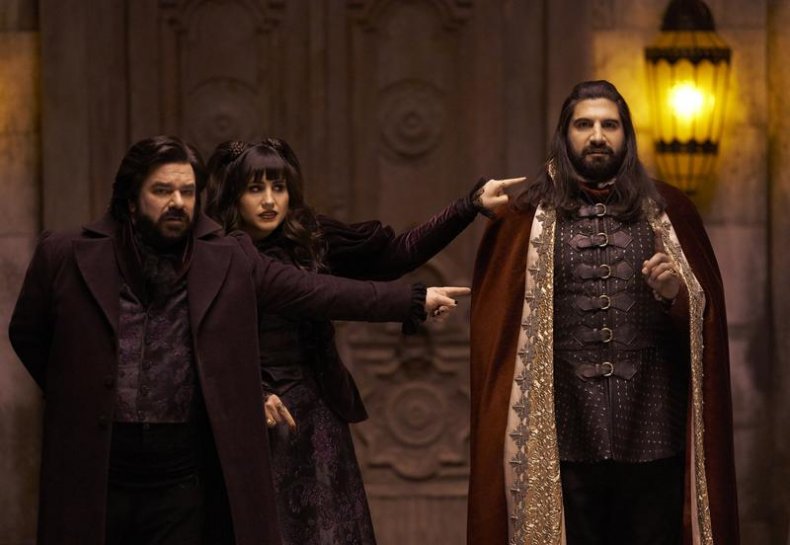 Is There a Trailer for 'What We Do in the Shadows' Season 3?
There isn't a trailer teasing the whole of season 3, but FX has released an amusing clip showing the vampires trying to flog their belongings on the internet for a quick buck.
With Guillermo's help, Nandor, Laszlo, and Nadja try and sell a number of items, including an evil bucket and a sex rock.
Colin Robinson leaves Guillermo feeling particularly frustrated when he gets in the way of pictures, or takes them badly.
What We Do in the Shadows season 3 airs weekly on FX from Thursday, September 2, with episodes available the next day via FX on Hulu.