What We Know About ISIS-Inspired Belgium Machete Attacker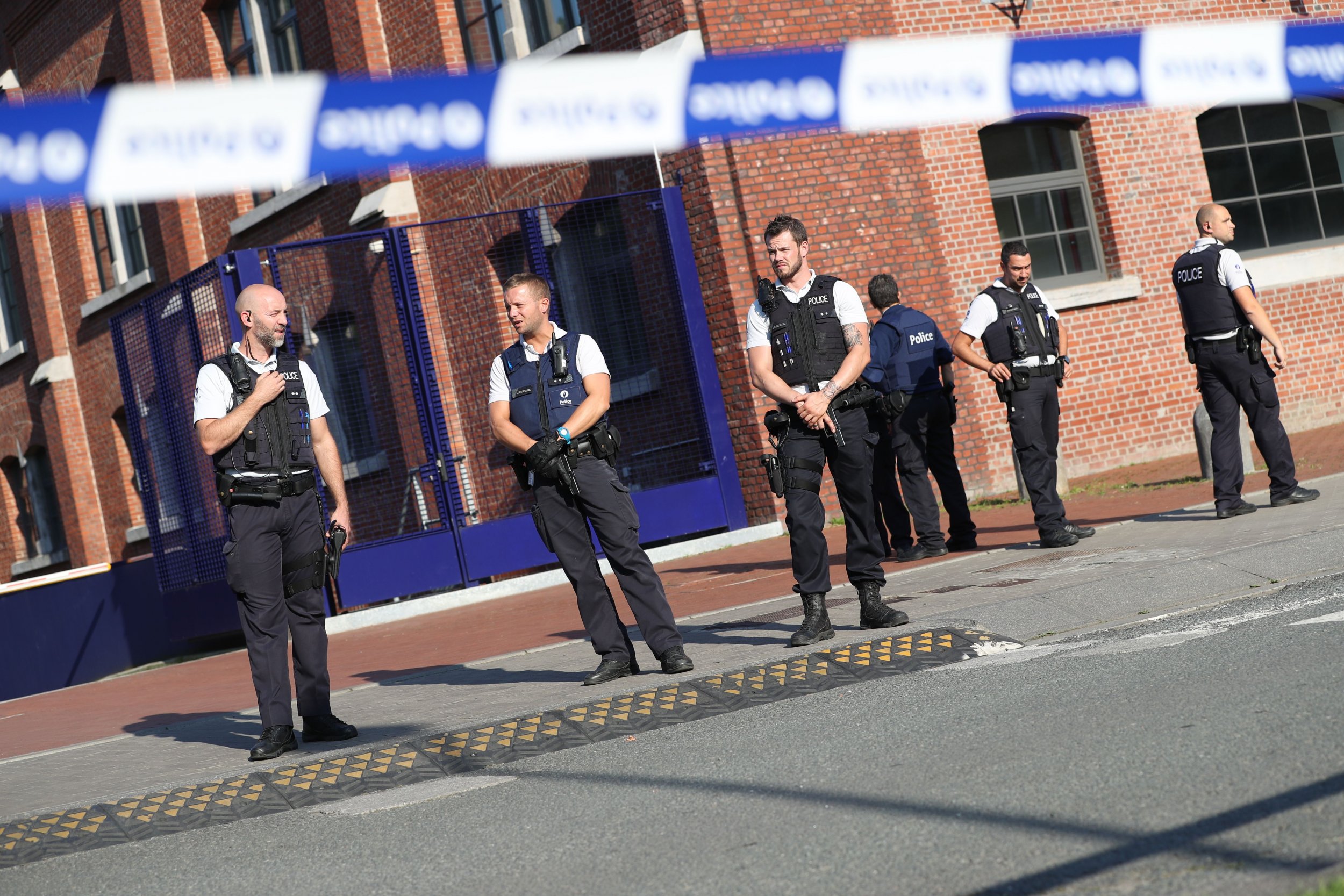 Belgian authorities have identified the attacker who launched an assault on police officers with a machete on Saturday, in an attack claimed by the Islamic State militant group (ISIS).
A policewoman shot dead the man, named only by his initials K.B., after he wounded two female police officers, one seriously in the face and neck, outside a police station in the Belgian city of Charleroi, located 60 kilometers south of Brussels.
Police spokesman David Quinaux told Belgian broadcasters that the attacker had "taken a machete out of a sports bag he was carrying and dealt very violent blows to the faces of the two policewomen." He had no other weapons or explosives on his person.
Officials said Sunday that he was a 33-year-old Algerian national. He had been residing in Belgium illegally since 2012. His illegal status was known to authorities but he had no previous convictions for extremist-related activity.
While attackers in recent extremist incidents in both Germany and France, a suicide bombing outside a music festival and the murder of a Catholic priest respectively, have filmed a pledge of allegiance to ISIS to precede their attacks, no such video has been found in relation to the Charleroi attacker.
But he is reported to have shouted Allahu Akbar, or "God is great," as he carried out the attack and Belgian Prime Minister Charles Michel said authorities had launched an investigation into "attempted terrorist murders" in connection with the attack.
"The terrorist track is the possibility which is under analysis at this point," he said.
ISIS's Amaq news agency said that K.B. was one of the group's "soldiers" who had taken it upon himself to act "in response to calls to target citizens" of the U.S.-led coalition fighting the radical Islamist group in Iraq and Syria.
K.B.'s nationality is significant as it is a continuation of a trend of North African attackers targeting Belgium and France. In March's Brussels attacks, three men of North African descent carried out a triple suicide bombing on Brussels airport and the Maalbeek metro station, leaving 32 dead. A number of attackers of North African descent planned and carried out the Paris attacks in November 2015, killing 130 people.