What We Know About Istanbul Nightclub Attack Suspect Abdulkadir Masharipov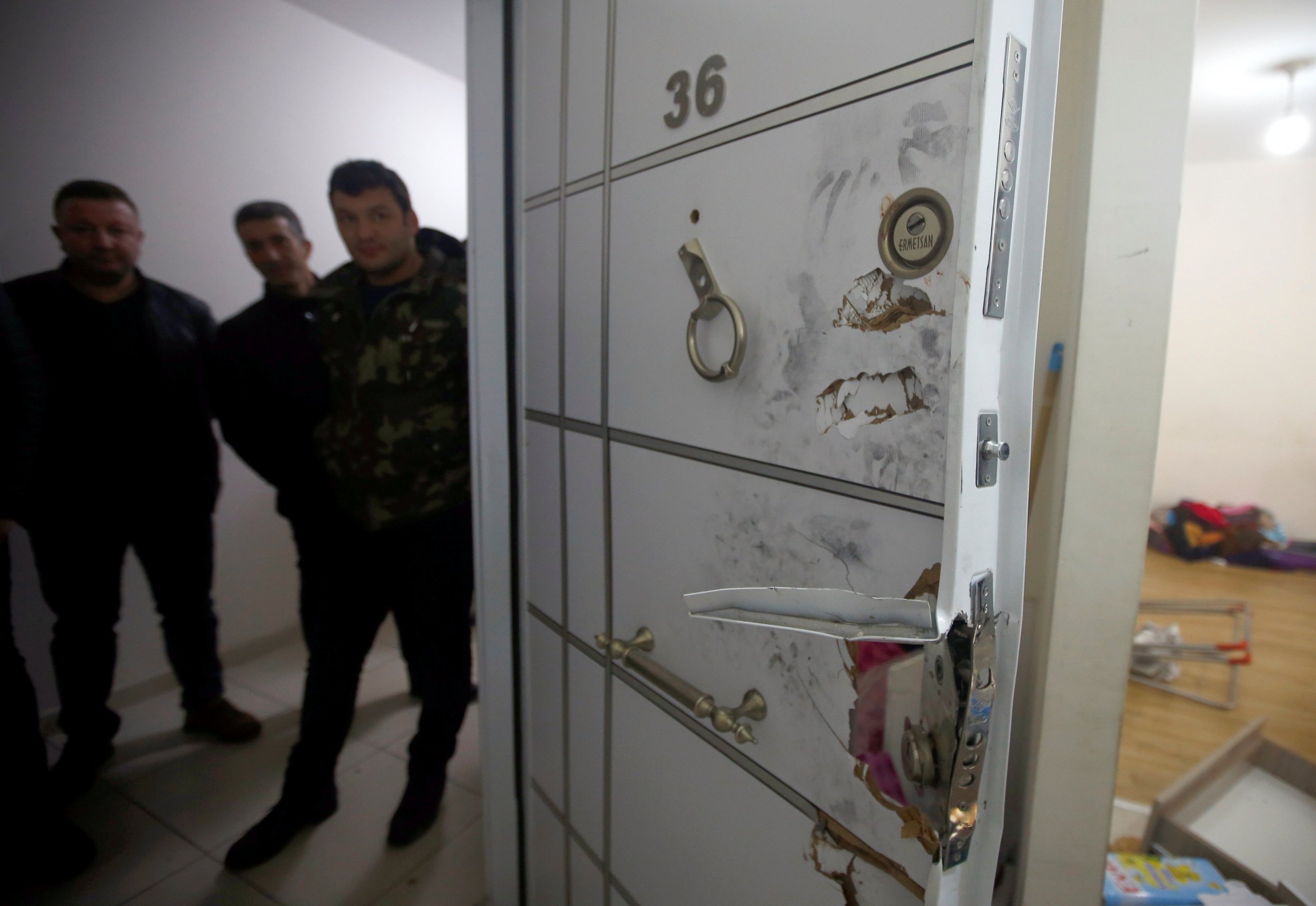 On January 1, just hours into 2017, a gunman entered the Reina nightclub in Istanbul, firing an automatic weapon at revelers and killing 39 people. Turkish authorities suspect that gunman to be 34-year-old Abdulkadir Masharipov, the man police arrested in a raid late Monday after a two-week manhunt.
Istanbul's governor Vasip Sahin said the suspect, shown bruised and bloodied in post-capture pictures, had confessed to the mass murder, adding that fingerprints found at the scene of the atrocity matched those of Masharipov.
But what is known about the suspect? And why is he susptected of carrying out the brutal assault on those celebrating the new year in Turkey's largest city?
Origins
Masharipov was born in Uzbekistan in 1983, a central Asian republic which has exported some 500 fighters for ISIS, according to the U.S. based intelligence consultancy the Soufan Group. American news magazine National Interest reported that the Turkic nation's citizens provide ISIS with utility in Turkey as they blend in with the population more easily than Arabs, making them less suspicious in conducting attacks.
Sahin said he had received training in Afghanistan before entering Turkey in January 2016. It remains unclear who he trained for in Afghanistan, nor the length or location of his training. However, Turkish commentators had noted how the gunman had shot from the hip in the attack, indicating a background in military training.
"He was trained in Afghanistan and can speak four languages. He's a well-trained terrorist," Sahin said.
On January 3 Turkish media had released a video, taken before the attack, in which Masharipov is seen walking around Istanbul's Taksim Square recording himself and looking into the camera.
Assistance
Police detained Masharipov in the Esenyurt district of Istanbul. Authorities reportedly found him alongside his four-year-old son and four people who police detained: three women—one Egyptian and two from Africa—and an Iraqi man. Sahin said there was a "high chance that they may be connected (to ISIS) because they were staying in the same house."
The suspected gunman escaped the scene of the attack and remained at large for 17 days. It is likely that he received help to remain out of the sight of Turkish authorities for that period.
Masharipov assumed the false identity of Abu Muhammed Horasani in order to carry out the attack, Sahin said. How he retrieved the false documentation remains unknown.
Police also seized pistols, ammunition and two drones in their raid of his hideout. As well as the weaponry discovered, police also found some $200,000 in the apartment, a large sum for an individual extremist attack. Turkey will be asking how such an amount came into Masharipov's possession.
In addition to the four suspects held alongside Masharipov, authorities have conducted raids on a suspected Uzbek ISIS cell in several Istanbul districts, state news agency Anadolu reported.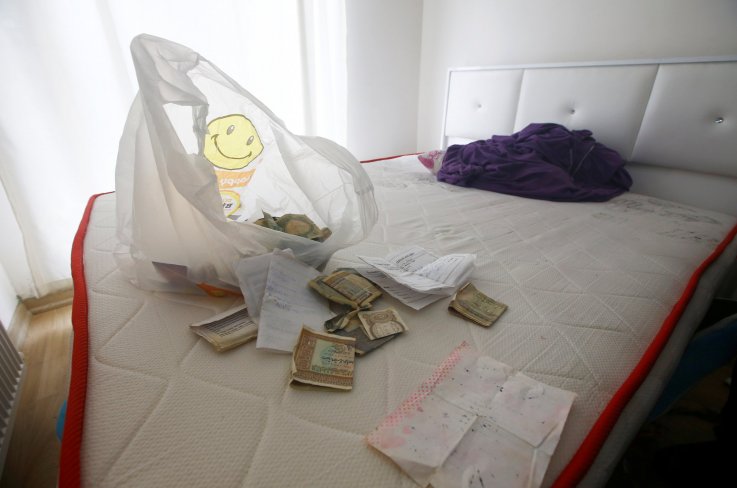 As well as holding ISIS responsible, Turkish officials have suggested that a foreign intelligence service may have played a role in the attack, without specifying who they suspect. Deputy Prime Minister Numan Kurtulmus reiterated his claim that an intelligence agency may have been involved. Sahin said "it is too soon to say anything about such connections."
Motivation
The Islamic State militant group (ISIS) claimed the attack on January 2, saying that the operation was in revenge for Turkish military operations against the extremist group in northern Syria.
Sahin said it was "clear that [Masharipov] staged the attack on behalf of Daesh," using an Arabic acronym for the extremist group. It remains unclear, however, if Masharipov carried out the assault for ideological reasons or for financial gain. The attack on a western-style nightclub adds weight to the authorities' theory that the gunman carried out the armed assault for ideological reasons.
ISIS has carried out several attacks on Turkish cities since 2015. It has claimed responsibility for individual assassinations of activists but, before the Reina attack, had not claimed an attack that Turkish authorities had held them responsible for. These include the twin suicide bombing on a peace rally in Ankara in October 2015 that left more than 100 people dead and the Istanbul airport attack in June 2016 that left 45 people dead.
What next?
Authorities are questioning Masharipov and have taken his son into protective custody, according to Turkey's Hurriyet newspaper. They now have 30 days to question him under Turkey's state of emergency, implemented after the failed military coup in July 2016. He can then be charged and formally arrested before facing trial.
Meanwhile, the search will go on for those who may have helped to facilitate Masharipov's New Year's Eve massacre. Authorities will also be working to disrupt any similar cells who could be planning attacks in the Turkish city.
President Recep Tayyip Erdogan said on Monday: "In this country, no one will slip through the net, everyone will be held to account within the limits of the rule of law." Prime Minister Binali Yildirim said it was now vital to focus on "exposing the powers behind" Masharipov.
What We Know About Istanbul Nightclub Attack Suspect Abdulkadir Masharipov | World